Airsoft!
AIRSOFT LIGHT PACK
1 uur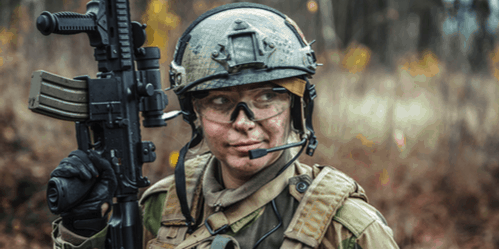 Inclusief

✓

Safety Pack

✓

Onbeperkt kogels

✓

2 Games
AIRSOFT MEDIUM PACK
2 uur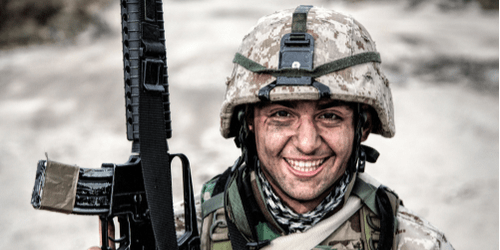 Inclusief

✓

Safety Pack

✓

Onbeperkt kogels

✓

3 Games
AIRSOFT EXTREME PACK
3 uur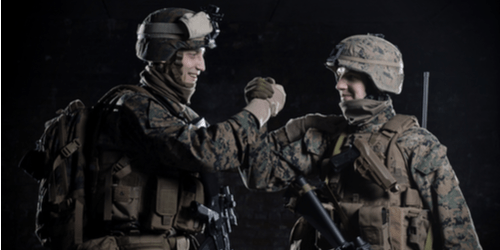 Inclusief

✓

Safety Pack

✓

Onbeperkt kogels

✓

Alle Games
---
Deze bedrijven zijn al fan!



---
Airsoft Gouda
Airsoft is een ervaring die je niet mag missen! Vlieg over het veld met jouw wapen waarmee jij iedereen een voor een uitschakelt. Duik achter de verschillende obstakels en zie hoe de kogels je om de oren vliegen. Ga samen met je vrienden, familie of collega's de strijd aan en beleef de sensatie!
Wat is airsoft?
Stap in de airsoft arena en ga het levensechte gevecht tegen elkaar aan. Met een airsoft gun en een masker ben je klaar voor de strijd. Airsoft is te vergelijken met paintball, maar in plaats van verfballetjes schiet je met kleine BB's. Door de kleine omtrek vliegen de BB's razendsnel over het veld! Maak gebruik van verschillende technieken en tactieken tijdens het gevecht. Duik achter de verschillende objecten om je te beschermen van de kogels, geef je team dekking terwijl jullie de tegenstanders insluiten en wees altijd twee stappen voor op je tegenstander.
Airsoft in teams
Werk samen als een team, want alleen kom je er niet! Pas de tactieken toe en verras je tegenstanders. Gaan jullie voor een sluipaanval of splitten jullie? Het airsoft spel ligt in jouw handen. Teamwork bepaalt het winnende team, zet dus jullie beste beentje voor en domineer je tegenstanders!
Airsoft spelvormen
Speel de vetste airsoft spelvormen om het uiterste van airsoft te beleven. Speel het zenuwslopende team deathmatch en versla je tegenstanders. Of werk samen en gebruik het beste staaltje teamwork tijdens een potje capture the flag. Verover de vlag en zorg dat je niet geraakt wordt.
Airsoft in Gouda
Zoek je het beste uitje van Gouda? Zoek dan niet verder en kom airsoften in Gouda! Speel het spel samen met je vrienden, familie of collega's. Gouda is een geschikte locatie voor de beste bedrijfsuitjes, vrijgezellenfeesten of familiedagen. Op de Fundustry locatie in Gouda kun je niet airsoften, maar wel paintballen. Wil je graag airsoften, dan raden we een ritje naar Ewijk bij Nijmegen aan!
---
Combineer Airsoft
Combineer het airsoft met een uitje naar keuze en ga voor de ultieme adrenaline boost! Ga bijvoorbeeld airsoften en lasergamen en beleef de sensatie van beide werelden. Na een lange intensieve strijd zul je vast dorst hebben, eindig daarom de dag met een heerlijk drankje of hapje naar keuze.


Is je groep te groot om te boeken?
Vraag dan een offerte aan!
---