Wat houdt het in?
Je wilt een feest organiseren maar hebt niet veel tijd, of je wilt het liever makkelijk houden. Een all inclusive feest is dan zeker iets voor jou. Van begin tot eind is het voor je geregeld. Het feest wordt op maat samengesteld waardoor het voldoet aan al jouw wensen. Een all inclusive feest kan voor meerdere activiteiten. Denk hierbij aan een bedrijfsfeest, themafeest of zelfs een all inclusive familie uitje. Fundustry Events regelt het volledige evenement op maat.
Wat moet jij doen?
We bespreken jouw wensen voor het feest of evenement. De rest verzorgen wij. We versturen de uitnodiging, kleden het complete feest aan, zorgen voor de hapjes en drankjes, en ruimen het ook weer op. Zo makkelijk kan het zijn. All inclusive staat er niet voor niets. Er zal onbeperkt drinken met lekkere hapjes en een eventueel buffet aanwezig zijn. Een enthousiast catering team zorgt goed voor de gasten gedurende de avond. Een muziek installatie met top DJ verzorgd de avond van de grootste hits.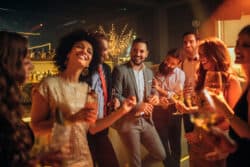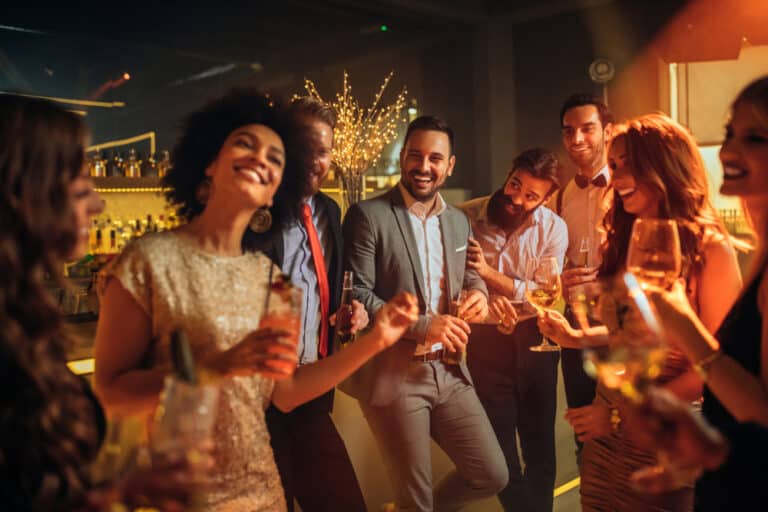 Waarom een all inclusive feest?
De reden is simpel. Bij Fundustry Events streven we naar de moeite uit handen nemen van jou. Wij regelen alles van uitnodiging tot opruimen. Op deze manier hoef jij niets anders te doen dan je wensen voor het feest aangeven, en wij zorgen voor de uitvoering.
All-in feest met overnachting
Wil jij echt uitpakken met het feest en de gasten laten overnachten na een spetterende avond? Alles is mogelijk. Wij zorgen voor overnachtingsmogelijkheden zodat de gasten niet naar huis hoeven te rijden na de all inclusive avond!
Locaties
De locatie bepaal jij! Het feest wordt volledig op maat samengesteld, zo ook de locatie. Bepaal wat de gewenste regio is en wij zoeken een geschikte locatie voor jouw all inclusive feest. Geen zorgen, wij ruimen de boel ook weer op! Fundustry Events is actief door heel Nederland. Locatie is geen probleem, boek bijvoorbeeld een all inclusive feest in Brabant. Wij bezorgen jou en je gasten een onvergetelijke avond!
Een all inclusive feest volledig op maat! Het kan bij Fundustry Events. Neem gerust contact met ons op om de mogelijkheden te bespreken. Wij nemen de organisatie op ons en bezorgen jou en je gasten een onvergetelijk all inclusive feest.
---