Hamburgers
#1 Silver Burger
Als je een hamburger bestelt krijg je zeer waarschijnlijk een wit of bruin broodje geserveerd. Maar McDonalds in China dacht daar toch echt anders over. Eind 2015 vonden zij het een goed idee om een zilverkleurige (of grijs of chroom) hamburger uit te brengen….bijzonder!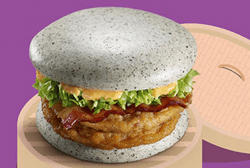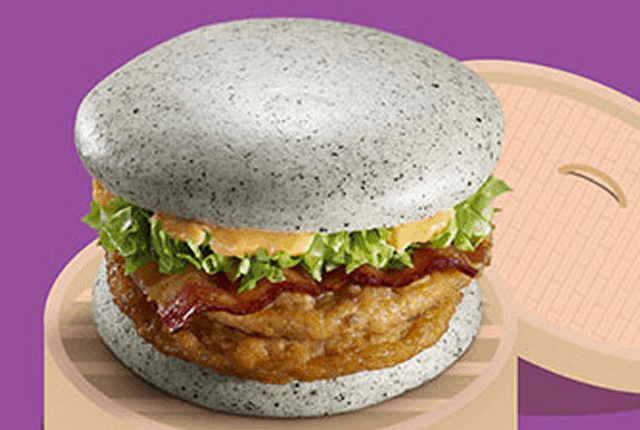 #2 Sneaker Burger
Je bent: fan van sneakers en burgers. Dat moet te combineren zijn, dacht de creatief directeur van Vice. Om de Nike Air Max 90 te eren vond hij het een goed idee om een hamburger te maken in de vorm van deze bekende sneaker. En zoals de schrijver in dit artikel al aangeeft…nou maar hopen dat het beter smaakt dan ruikt!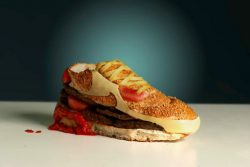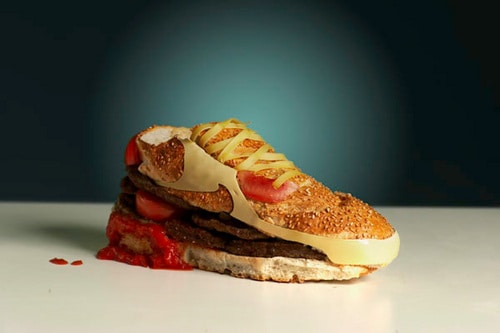 #3 De duurste Burger
En natuurlijk kun je behalve bizarre ingrediënten, vormen en smaken ook bizar in prijs vinden. Vorig jaar vierde chef Diego Buik (whats in a name) Hamburgerday met een zelfgemaakte burger van…2000 euro! Onder meer saffraan verpakt in bladgoud en het kostbare Waygu vlees zorgden voor een bizar dure burger!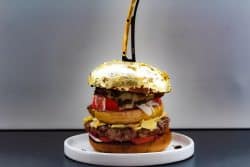 #4 Braille Burger
Ok. Dit is geen hamburger die op grote schaal verkocht werd en onderdeel was van een reclamecampagne. Maar de brailleburger is zo bijzonder dat deze niet in dit lijstje mag ontbreken. Om hun nieuwe menu's in braille te promoten, bedacht fastfood keten Wimpy's deze bijzondere burger…veel 'leesplezier'!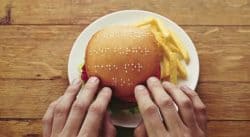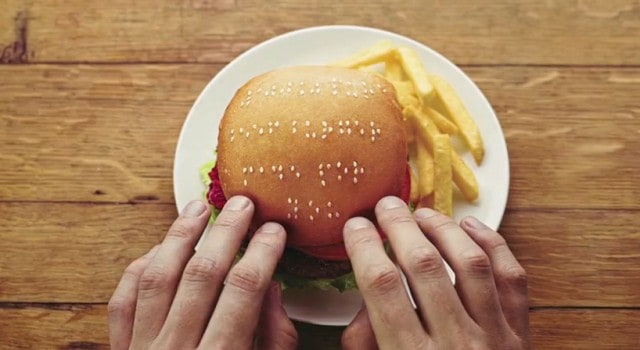 #5 PB&J Burger
Wanneer je in Amerika PB&J besteld, zal niemand je raar aankijken. Bestel je dit hier in Nederland, dan is de kans groter dat je vragende blikken je kant opgeworpen kunt krijgen. En om er dan óók nog een hamburger van te maken? Tja…raar!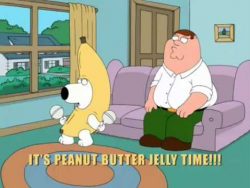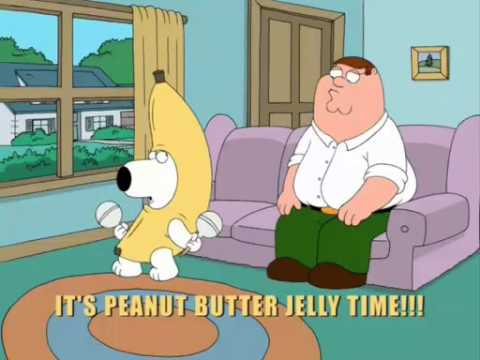 #6 Chocoladeburger
Daar is hij weer: Diego Buik. Dit keer niet met de duurste, maar wel met een bijzondere hamburger. Want zeg nou zelf…zou je zelf chocoladesaus over je burger gieten? Toch ging deze chef de samenwerking aan met Hands of my Chocolate aan en ontwikkelde deze burger met chocolade-twist. Misschien niet de meest bizarre uit de lijst, maar wel met een hele lekkere toevoeging!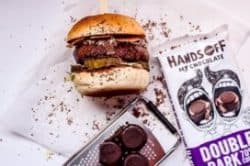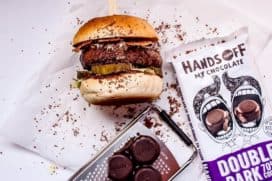 #7 Octuple bypass Burger
Waar de vorige burgers bijzondere ingrediënten hadden, prijzig waren of er bijzonder uitzagen, daar is deze hamburger beroemd (en vooral berucht) vanwege de vele calorieën. Maar liefst 20.000 calorieën zitten er in deze toren van burgers en volgens de restauranthouder heeft deze bizarre burger al meerdere fatale slachtoffers op zijn naam staan. Over bizar gesproken…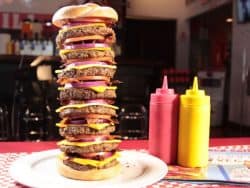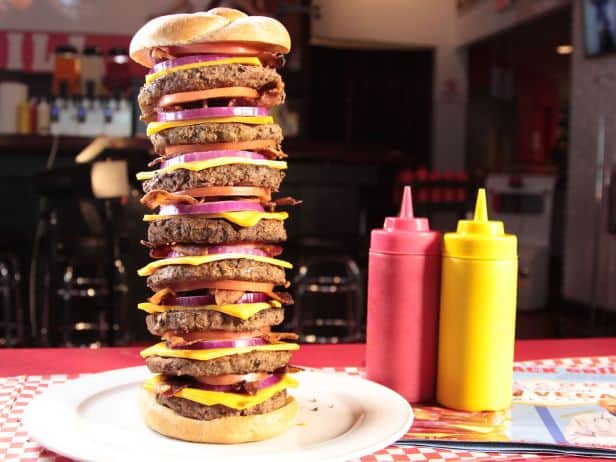 #8 Donut Burger
Een ander Amerikaans hoogstandje is de Donut burger (of Doughnut Burger). Ook een hoop calorieën, maar gelukkig een stuk minder dan de hiervoor genoemde Octuple bypass burger. De Donut burger bevat naast 2 donuts ook een hamburger en vaak ook bacon en kaas. Only in America zullen we maar zeggen!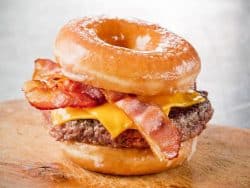 #9 Cupcake burgers
Van heel groot, naar heel klein. Let je wat meer op het aantal calorieën dat je naar binnen werkt, maar wil je wel lekker genieten? Dan zijn cupcake burgers de optie voor jou! Leuk om te zien, lekker om te eten. Gezien vorige bizarre burgers misschien niet de meest vreemde, maar toch behoorlijk anders dan de standaard burger!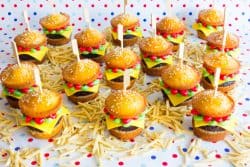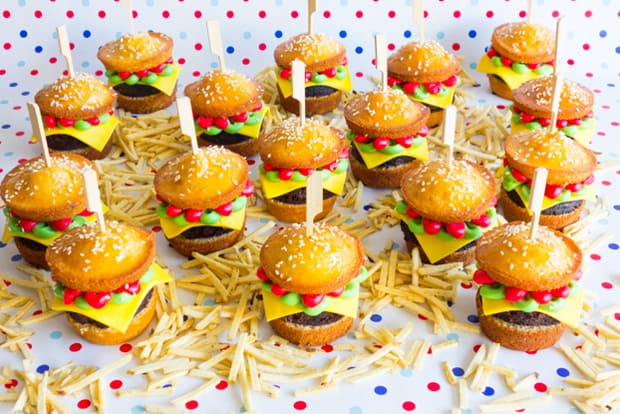 #10 Mario Burger
Fan van het wereldberoemde game-figuurtje Mario? En ben je verzot op hamburgers? Dan is deze burger ideaal voor jou! Ook voor je vegetarische vrienden trouwens, want deze burger is vlees-vrij. Het belangrijkste ingrediënt is de champignon, waarbij de liefhebbers van de game wel weten wat ze daarmee aan moeten: heerlijk opeten natuurlijk!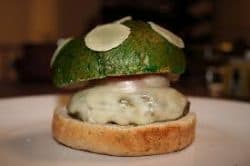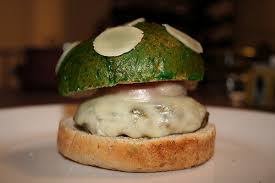 Heb je nu nog niet genoeg van dit smakelijke stukje vlees? Maak dan zelf je eigen hamburgers! Boek een gezellige hamburger-workshop , maak je eigen hamburger en smul samen gezellig van jullie eigen creaties. Wat wil je nog meer?
---
Zelf Burgers maken?
BOEK NU DE HAMBURGER WORKSHOP EN GENIET VAN VERSE INGREDIËNTEN IN DE KEUKEN. INCL. DIRECT PROEVEN AAN TAFEL! 
---