De beste vrijgezellenfeest ideeën!
De bruid of bruidegom een onvergetelijke vrijgezellendag bezorgen? Wij van Fundustry hebben allerlei tips, opdrachten en ideeën voor een top vrijgezellendag voor je op een rijtje gezet.
Telefoon inleveren
Wat je niet wilt is dat de aanstaande bruid en bruidegom contact met elkaar gaan hebben. Laat de vrijgezel van de dag dus zijn of haar telefoon inleveren.
Voor-, tijdens- en na-foto
Leuk idee als herinnering aan de dag. Maak een voor-, tijdens- en na-foto van de vrijgezel of (ook leuk) van de hele groep. Maak er vervolgens een kaart van en stuur hem een week na het vrijgezellenfeest op naar de vrijgezel of de hele groep. Voor een heerlijk potje nagenieten!
Leugen en waarheid
Kent niet iedereen elkaar in de vrijgezellengroep? Laat iedereen ter kennismaking een leugen en een waarheid over zichzelf vertellen. De groep moet dan raden wat de leugen is en wat de waarheid. Lees hier meer ijsbrekers.
Photo challenge
Op de foto met een naamgenoot van de aanstaande, met de barman/vrouw, met iemand die je ter plekke ten huwelijk vraagt, dansend op de bar, met een andere vrijgezel, etc. Bedenk een reeks aan settings waar de vrijgezel mee op de foto moet. Met een beetje fantasie levert dat een mooie reportage van de dag op.
Hoe goed kent de bruid de bruidegom? Of de groep?
Altijd leuk om een opdracht in het teken van de bruiloft te bedenken. Een quiz doet het altijd goed. Stel dus in samenwerking met de aanstaande echtgenoot een aantal vragen en antwoorden op, waar de vrijgezel antwoord op moet geven. Helemaal leuk: je hebt tegenwoordig handige apps om een online quiz te maken. Dan kan iedereen meespelen via zijn of haar eigen mobiel. Succes gegarandeerd!
Vlog ieder uur 1 minuut
Foto's zijn leuk. Maar video's zijn nog leuker! En wie vlogt er nu nog niet tegenwoordig? Het is een leuke manier om de vrijgezellendag achteraf nog eens dunnetjes her te beleven. Laat de vrijgezel ieder uur een minuutje vloggen. Of laat iedereen om de beurt een bijdrage leveren. Dan heb je aan het eind van de dag leuk materiaal om later achter elkaar te plakken in een kort videoverslag van de dag.
Opdrachten in ballonnen
Deze tip vonden wij op Pinterest. Heb je een aantal opdrachten bedacht? Die je bijvoorbeeld hebt gevonden in ons blogartikel met opdrachten voor vrijgezellenfeesten? Stop dan in iedere ballon een opdracht en blaas hem op met helium. De vrijgezel mag dan iedere keer een ballon kapot prikken voor het uitvoeren van een nieuwe opdracht.
Alles drinken met een rietje
Overhandig de vrijgezel op het begin van de dag een rietje en geef hem of haar de opdracht alle drankjes met dit rietje te drinken. Eens kijken wat er dan gebeurt…
Vriendenboekje
Het zijn vaak de vrouwen die op zoek gaan naar leuke ideeën ter herinnering aan de vrijgezellendag. Een van de ideeën die wij bedachten hiervoor is het vriendenboekje. Je weet wel, zo een die je vroeger op de basisschool ook altijd uitwisselde. Maak ook voor je vrijgezellenfeest een gepersonaliseerd vriendenboekje met leuke en gekke vragen. Laat iedereen het boekje invullen met een mooie foto van de dag. Je kan hiervoor natuurlijk zelf aan de knutsel gaan, maar wij hebben de superleuke site ontdekt waar je een vriendenboek voor een vrijgezellenfeest kunt maken. Een handige website waarbij je het helemaal online kan regelen.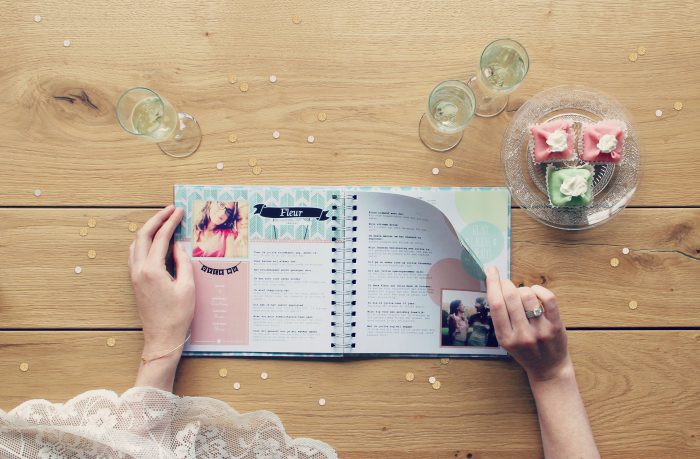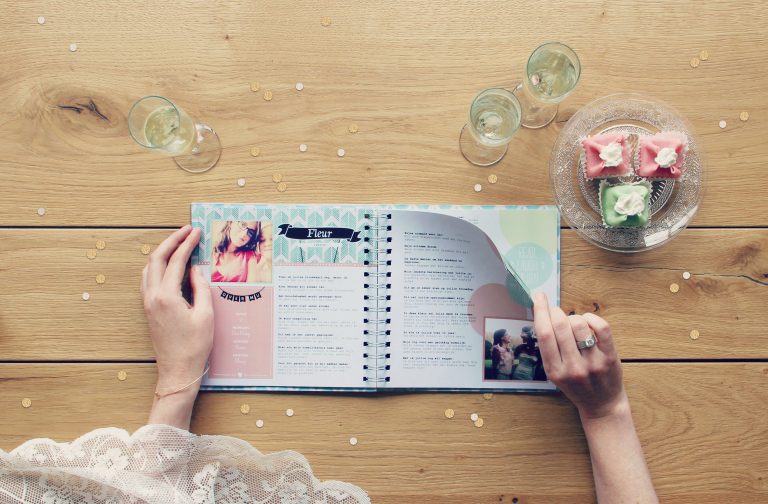 Hoe het werkt? Je kiest een sjabloon, stelt je eigen vragenlijst samen en stuurt deze rond naar de hele groep. De vragenlijst is heel easy ook weer online in te vullen door de deelnemers. Stuur wat leuke foto's erbij en je hebt je vriendenboekje op maat in no-time op je deurmat liggen.
Vrijgezellenbingo
Geen zin om zelf opdrachten te bedenken? Of ben je inspiratieloos? Download de gratis Vrijgezellenbingo van Fundustry. Op deze kaart staan 25 opdrachten die de vrijgezel gedurende de hele dag mag uitvoeren en afstrepen. Vijf opdrachten op een rij afgevinkt? Dat is Bingo natuurlijk. En bij bingo hoort een beloning 😉
Unieke hashtag
Bedenk een unieke hashtag voor jullie vrijgezellendag. Zodat je heel makkelijk op social media alle foto's van deze onvergetelijke dag kunt verzamelen.
---
Meer over Vrijgezellenfeesten
Vrijgezellenfeest vieren op locatie
Wil je een vrijgezellenfeest vieren in een grote stad? Dan kun je terecht op onze volgende pagina's:
---