Een leuk vrijgezellenfeest
Het is erg leuk om een vrijgezellenfeest te starten met een aantal leuke en hilarische spelletjes, om de sfeer een beetje los te krijgen. In dit blogartikel vind je daarom een top 5 van de leukste spelletjes voor een vrouwen vrijgezellenfeest en een top 5 van de leukste spelletjes voor een mannen vrijgezellenfeest. Mochten deze spelletjes de groep nou niet wat losser maken, dan wil een borrel ook nog wel eens helpen!
De top 5 mannen spelletjes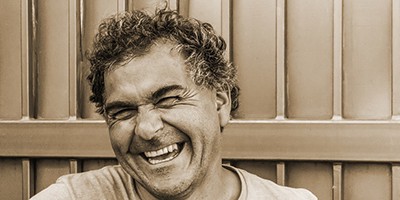 Borsten kneden
Elke man houdt ervan, borsten kneden! En wat is er nou mooier dan dit samen te doen met al je vrienden. Haal voordat het vrijgezellenfeest begint, een goede hoeveelheid Play-Doh. Wanneer de dag is aangebroken, gaan jullie allemaal individueel proberen een zo mooi mogelijke borst te maken. Aan het einde beslissen jullie gezamenlijk wie de mooiste borst heeft gemaakt en dus de winnaar is!
Ruilen
Willen jullie een beetje een actief vrijgezellenfeest? Dan is deze opdracht echt iets voor jullie! Het doel van dit spel is om aan het eind van de tijd een zo waardevol mogelijk product te hebben. Zoek een goedkoop voorwerp wat jullie in het huis hebben liggen, bijvoorbeeld een pen of een potlood. Ga met dit product vervolgens de straat op en ruil dit steeds voor een iets duurder product. Probeer in 2 uur tijd zo veel mogelijk te ruilen en dus uiteindelijk zo een duur mogelijk product te hebben!
Dieren
Dit is een leuk drankspel waar je je hoofd goed bij kunt gebruiken. Neem allemaal een flesje bier of een glaasje drank. Een iemand begint en noemt een dier, bijvoorbeeld een gorilla. Degene naast hem moet nu een dier verzinnen die begint met de laatste letter van het dier dat voor hem gezegd is. Lukt hem dit niet in 10 seconde, dan moet hij een slok drinken. Lukt het hem wel, dan moet de volgende weer een dier verzinnen met de laatste letter van het genoemde dier.
Wasknijpers
Tijdens dit spel ga je een tegen een de strijd met elkaar aan. 2 personen doen een blinddoek om en krijgen vervolgens ieder 5 wasknijpers op hun kleding geknepen. Zorg er wel voor dat de twee niet voelen waar de wasknijper zet! Vervolgens tellen jullie af, "3 2 1 ENNN GO". Degene die het eerst al de wasknijpers van zijn lichaam af heeft, heeft gewonnen!
Hete pepers eten
Dit is een leuke eet opdracht die jullie met zijn alle kunnen spelen. Jullie gaan in een kringetje tegenover elkaar zitten en Iedereen neemt 2 hete pepers voor zich. Tel gezamenlijk af. De gene die als eerst de pepers op heeft, heeft het spel gewonnen!
De top 5 vrouwen spelletjes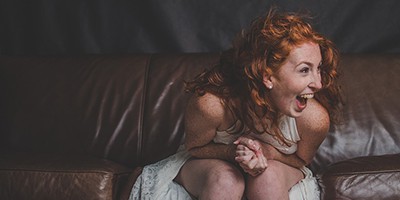 Leeftijd raden
Dit spel is leuk om even warm te worden. Vraag aan de ouders van de bruid of zij enkele foto's hebben van de bruid van verschillende leeftijden. Verwerk deze in een leuke PowerPoint en ga vervolgens raden hoe oud de bruid is per foto. Dit levert gegarandeerd super schattige foto's op en een hoop plezier.
WC modeshow
Splits de groep op in twee teams. Per team wordt er 1 bruid uitgekozen (uiteraard moet de aanstaande bruid tijdens dit spel ook de bruid spelen. Elk team krijgt 3 wc rollen, hiervan moet de groep in 10 minuten tijd voor hun bruid een prachtige bruidsjurk proberen te maken. Wanneer de 10 minuten voorbij zijn moeten de bruiden, ongeacht of de bruidsjurken klaar zijn of niet, een modeshow lopen met de gemaakte bruidsjurken. Aan het einde wordt er één jurk bekroont als mooiste jurk en één jurk als grappigste jurk!
Kauwgomballen kauwen 
Koop voorafgaand aan het vrijgezellenfeest een groot pak kauwgomballen en bedenk een aantal leuke en lastige vragen. Wanneer de dag is aangebroken en jullie allemaal bij elkaar zijn, dan ga je deze vragen voorleggen aan de toekomstige bruid. Per fout antwoord moet ze één kauwgombal in haar mond stoppen, natuurlijk wordt dit steeds lastige namaten ze meer kauwgomballen in haar mond heeft! Het kan niet anders, dan dat dit super hilarisch wordt!
Queens
Queens is een leuk en simpel drankspelletje waar je alleen een pak kaarten, een beker en drank nodig hebt. Zet de beker in het midden van de tafel en leg in een rondje alle kaarten eromheen. Om de beurt mag elke speler een kaart trekken. Wanneer iemand een koningin trekt, mag zij de beker een beetje bijvullen. Degene die de laatste koningin (van de 4 koninginnen in een kaartspel) pakt, moet de hele beker leegdrinken!
Vervelende klusjes
Dit is een leuk spel om aan het einde te doen, wanneer de sfeer er goed in zit. Iedereen schrijft individueel op een briefje wat zij het vervelendste klusjes vindt om te doen. Wanneer iedereen dit gedaan heeft, worden alle briefjes voorgelezen alleen de huishoudelijke klusjes worden verplaatst door het woord 'seks'. Zo wordt "Ik heb een hekel aan stofzuigen omdat je zoveel moet bukken" dus "Ik heb een hekel aan seks omdat je zoveel moet bukken".
Vrijgezellenfeest vieren op locatie
Wil je een vrijgezellenfeest vieren in een grote stad? Dan kun je terecht op onze volgende pagina's:
---