Teambuilding organiseren
Voordat je een teambuilding uitje gaat organiseren en gaat kijken naar welke activiteit jullie willen doen, moet je natuurlijk wel weten waar teambuilding goed voor is. Met een teambuilding activiteit verbeter je de onderlinge band tussen de collega's en zorg je ervoor dat iedereen elkaar beter leert kennen. Wanneer de collega's een goede band met elkaar hebben, zorgt dit voor een fijner gevoel op de werkvloer, minder verzuim/ziekte, meer creativiteit en ga zo maar door! Genoeg redenen dus om een teambuilding activiteit te doen! Om jullie een beetje te helpen in jullie keus, hebben wij hier onder een top 3 gemaakt van de leukste teambuilding activiteiten van dit moment!
Top 3 activiteiten teambuilding
1. Die Hard Games
2. Hunger Games
3. Escape Rooms
1. Die Hard Games
Tijdens de 'Die Hard Games' gaan jullie drie verschillende leuke activiteiten doen. Jullie beginnen met de 'Highland Games', die oorspronkelijk uit Schotland komen. Deze traditionele games werden voor het eerst gespeeld in de 11e eeuw en worden tot op heden nog steeds gespeeld. Tijdens deze games gaan jullie de onderdelen touwtrekken, vat rollen, band flippen en paal werpen doen. Samenwerken is erg belangrijk om de uiteindelijk met jouw team te winnen! Wanneer jullie klaar zijn met de 'Highland Games' Gaan jullie de bunnyrun doen met paintball wapens. Dit houdt in dat iemand van jullie team in een konijnenpak over het veld rent, terwijl de rest op hem mag schieten. Wie de bunny gaat zijn, mogen jullie zelf kiezen! Tot slot gaan jullie nog een aantal Expeditie Robinson onderdelen spelen. Jullie behendigheid en samenwerking worden getest en natuurlijk moet er ook vuur worden gemaakt. En nee, dit gaan jullie niet met een aansteker doen!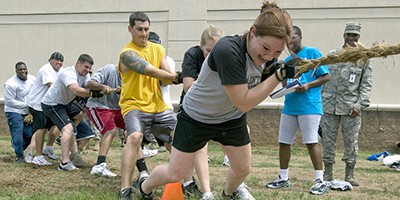 2. Hunger Games
Tijdens de 'Hunger Games' gaan jullie maar liefst vijf verschillende onderdelen spelen. Jullie beginnen met het 'Handboeienspel'. Hierbij worden jullie met handboeien aan elkaar vastgemaakt en moeten jullie vervolgens proberen van elkaar los te komen zonder dat de handboeien van jullie polsen worden gehaald. Zijn jullie lenig en creatief genoeg? Vervolgens gaan jullie 'Electric Fence'. Manoeuvreer je door de gespannen draden en zorg ervoor dat je ze niet aanraakt. Na 'Electric Fence', gaan jullie het 'Moerasspel' doen. Lukt het jullie met het team om aan de overkant van het 'moeras' te komen doormiddel van planken te gebruiken? Wanneer iemand in het moeras valt, moeten jullie weer opnieuw beginnen! Als vierde activiteit gaan jullie 'Archery Tag' spelen, dit is een spel waarbij je met pijl en boog op elkaar gaat schieten. En Nee natuurlijk ga je niet met echte scherpen pijlen op elkaar schieten, maar met speciale Archery Tag pijlen met een zacht kussentje voorop zodat niemand gewond raakt. Super leuk en geheel ongevaarlijk! Tot slot gaan jullie, net als Katnis uit de Hunger Games, met echte pijl en boog op een target schieten! Lukt het jullie om de roos te raken?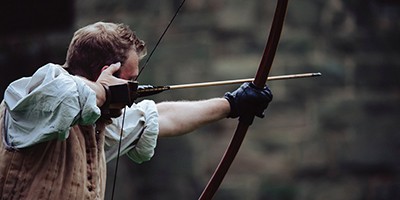 3. Escape Rooms
Een Escape Room is een kamer waaruit je moet ontsnappen binnen een bepaalde tijd doormiddel van verschillende puzzels en raadsels op te lossen. Kunnen jullie goed samenwerken en zijn jullie stressbestendig? Dan is een Escape Room echt is voor jullie! Bij Fundustry Adventures hebben we een ruim assortiment aan Escape Rooms waaronder; Lab Madness, Harrison's Squad, Mysterious Plague, The precious Room, The Class Room, The News Room, The Bath Room, Wanna Play Room en Escape Car. Lijkt dit jullie nou de perfecte activiteiten voor jullie bedrijfsuitje? Klik dan op deze link, kies een thema en boek jullie gave Escape Room!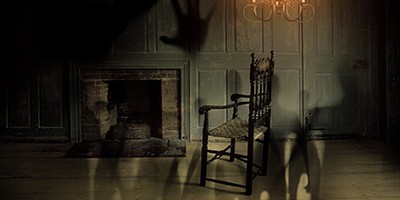 Overige Teambuilding activiteiten
Zit jullie teambuilding uitje hier nou niet tussen? Klik dan op deze link en zie ons volledige aanbod aan teambuilding activiteiten! Er zit ongetwijfeld een activiteit tussen die goed bij jullie past!
---
Geïnteresseerd in meer informatie over bedrijfsuitjes?
Meld je aan voor onze speciale Bedrijfsuitjes Nieuwsbrief!
---