Halloween voor Kids
Bij een Halloween activiteit voor kinderen, moet er natuurlijk wel rekening mee worden gehouden dat het niet te eng is zodat de kinderen er niet maandenlang nachtmerries aan overhouden. Hier hebben wij daarom ook goed rekening mee gehouden tijdens het bedenken van deze top 4 Halloween activiteiten! Trek de kinderen een griezelige outfit aan, kies een van de onderste Halloween activiteiten ennnn.. griezelen maar! De kids hebben ongetwijfeld een onvergetelijke dag!
Top 4 leukste Halloween activiteiten kinderen
1. Griezel Klimpark
2. Trick or Treat
3. Lipdub Halloween Videoclip
4. Halloween Party
1. Griezel Klimpark
Er gaan geruchten dat het tijdens Halloween spookt in ons klimpark en alleen wanneer je heel griezelig verkleed bent laten de spoken je met rust! Jullie weten wat jullie te doen staat dus! De kinderen hebben in ons klimpark een ruime keuzen aan klimactiviteiten en kunnen ook nog als een echt spook met ze zipline over het water heen vliegen. Een echt Halloween uitje dus!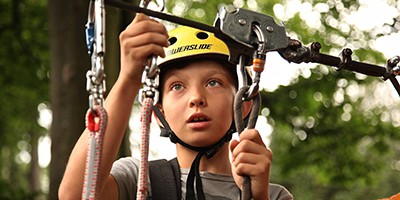 2. Trick or Treat
Houden de kinderen nou enorm veel van zoetigheid en vinden ze het geweldig om andere mensen te laten schrikken, dan is een Trick Or Treat tocht misschien wel echt iets voor hun! Het is heel simpel, Trek ze een eng Halloween kostuum aan, maak of koop angstaanjagende Halloween emmertjes en de kids zijn klaar om op pad te gaan en zo veel mogelijk snoep op te halen!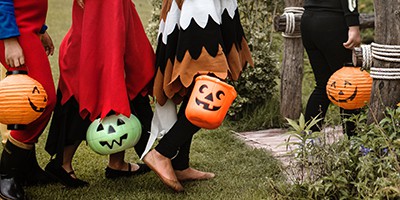 3. Lipdub Halloween Videoclip
Een lipdub videoclip is een videoclip die de kinderen opnemen terwijl ze verkleed playbacken en leuke dansjes doen op hun favoriete uitgekozen nummer. Tijdens Halloween is het natuurlijk erg leuk om dit ook op een Halloween nummer te doen met een Halloween kostuum aan. Zo maken de kinderen er een ware griezel videoclip van, die ze nog zo vaak terug kunnen kijken als ze willen!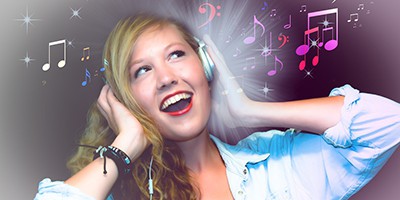 4. Halloween party
Organiseer een echt Halloween griezelfeest! Richt het huis of de tuin zo eng mogelijk in, zodat de kinderen het feest nooit meer zullen vergeten. Denk hierbij aan griezelige poppen, uitgesneden pompoenen met kaarsen erin, veel angstaanjagende kostuums en natuurlijk Halloween hapjes! Bij een echt Halloween feest, hoort natuurlijk ook een griezelige uitnodiging! Het is erg leuk om deze zelf te ontwerpen en er een eigen touch aan te geven!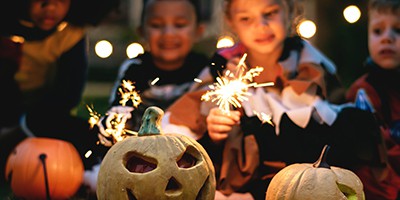 ---