Een klassen uitje
Klassen uitjes zijn goed voor de onderlinge band tussen de leerlingen, maar zorgt er ook voor dat de leerlingen even uit de dagelijkse schoolsleur komen. Tijdens een klassen uitje kunnen de leerlingen hun hoofd even helemaal leeg maken en hoeven ze zich even niet druk te maken over bijvoorbeeld het huiswerk van de volgende dag.  Klassen uitjes vinden over het algemeen vaak maar 1 keer per jaar plaats en soms ook helemaal niet. Daarom moeten jullie er dit jaar wel voor zorgen dat het een knal uitje worden die niemand snel meer zal vergeten! Om jullie hierbij een handje te helpen, hebben wij voor jullie een top 5 gemaakt van de leukste klassen uitjes van dit moment. Zo weten jullie in ieder geval al zeker dat de activiteit super gaaf gaat zijn!
Top 5 klassen activiteiten
Hieronder vinden jullie de top 5 leukste activiteiten voor tijdens een klassen uitje!
Citygames
Bij Fundustry Adventures hebben wij tal aan Citygames die jullie kunnen doen tijdens jullie klassen uitje. Tijdens een Citygame gaan jullie het gekozen spel spelen in een stad of locatie naar keuze. Ga bijvoorbeeld met je klas opzoek naar de mol in de Citygame 'Vind De Mol', voer de gekste opdrachten uit tijdens de Citygame 'Minute To Win It' of vind de moordenaar tijdens de 'CSI Citygame'!
Lijkt dit jullie nou een leuke activiteit voor tijdens jullie klassen uitje? Klik dan op deze link en bekijk ons volledige assortiment aan Citygames!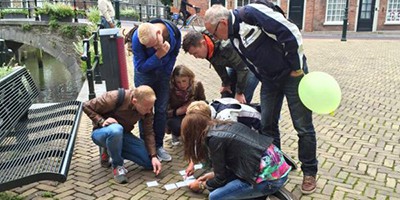 Shooting Games
Zijn jullie een stoere klas en houden jullie wel van wat actie? Dan zijn de Shooting Games echt iets voor jullie klas! Tijden deze activiteit staat alles in het teken van schieten! Zo gaan jullie bijvoorbeeld target schieten met een echte pijl en boog set, met elkaar paintballen op een van onze professionele paintball velden of leren jullie hoe jullie het beste met een blaaspijp kunnen schieten!
Vinden jullie deze activiteit nu al helemaal top? Klik dan op deze link en boek jullie Shooting Games uitje!
Keuze Games
Lukt het jullie nou niet om te beslissen wat voor een klassen activiteit jullie willen gaan doen doordat iedereen wat ander leuk vindt? Kies dan voor de Keuze Games! Wanneer jullie kiezen voor de keuze Games, zitten jullie nooit aan een uitje vast! Jullie mogen binnen 2,5 uur alle 27 activiteiten doen die de Keuze Games jullie te bieden heeft! Zo kan iedereen ongetwijfeld een keer een activiteit doen die hij of zij leuk vindt!
Lijkt jullie deze klassen activiteit nou ideaal? Klik dan op onze teambuilding pagina en bekijk welke activiteiten jullie allemaal kunnen doen tijdens de Keuze Games!
Expeditie Robinson
Iedereen kent vast wel de proeven die ze altijd spelen tijdens het populaire televisieprogramma 'Expeditie Robinson'. Nou, tijdens Fundustry's Expeditie Robinson gaan jullie soort gelijke proeven spelen. Super gaaf dus! Tijdens deze activiteit worden jullie getest op jullie balans, uithoudingsvermogen en natuurlijk… jullie vuur maak skills! Wie gaat er met de winst naar huis, team noord of zuid?
Willen jullie deze activiteit doen tijdens jullie klassen uitje? Klik dan op deze link en boek jullie eigen Expeditie Robinson avontuur!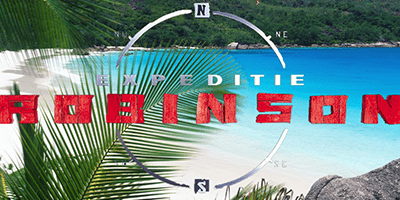 Klimpark
Houden jullie er wel van om de hoogte in te gaan en zijn jullie niet snel bang? Mooi, kies dan voor ons klimpark als klassen uitje! In het klimpark van Fundustry Adventures kun je tal aan activiteiten doen. Zo kunnen jullie in ons klimpark over het aangelegen meer vliegen middels een zipline, tussen de bomen door klauter met ons klimparkour, een klimwedstrijd aangaan met jouw vriend of vrienden en nog véél meer!
Hebben jullie nu al helemaal zin in deze activiteit? Klik dan op deze link en boek jullie klimpark uitje!
Niks voor jullie gevonden?
Zit hierboven nou toch niks voor jullie bij? Geen zorgen! Klik op deze link en bekijk en volledige assortiment van Fundustry Adventures. Dit is nog lang niet alles!
---