E-Chopper Tour
2 uur FUN!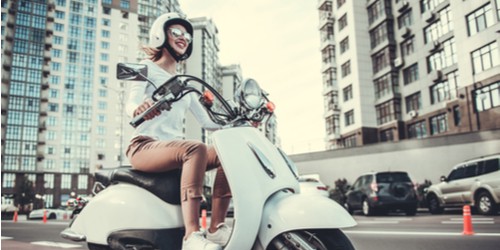 ✓

Unieke stadstour

✓

Beschikbaar met een E-Chopper of elektrische scooter
E-Chopper Citygame tour!
Ontdek je stad en win!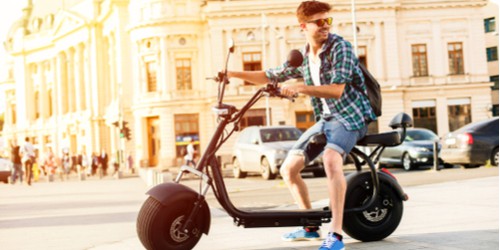 ✓

Unieke Citygame!

✓

Beschikbaar met een E-Chopper of elektrische scooter
Liever iets anders?
Unieke en spannende Citygame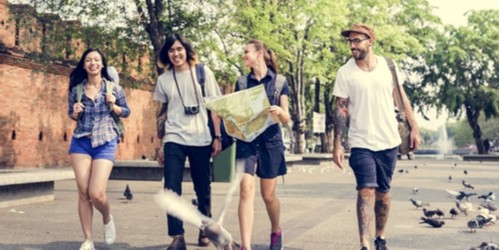 ✓

Unieke citygame

✓

Enthousiaste spelbegeleider

✓

Overal beschikbaar!
---
Deze bedrijven zijn al fan!



---
Stoere E-Chopper Tour!
Wat is een E-Chopper?
Een E-Chopper is een stoere en moderne uitvoering van een elektrische scooter. Het grootste verschil is dat een E-Chopper de klassieke vorm van een chopper motorfiets heeft. Dit betekend dat het stuur een stukje hoger is geplaatst en de zitting een stukje lager is gezet. Dit hoogte verschil zorgt ervoor dat je de klassieke chopper houding aanneemt, uiteraard zonder daar enige comfort voor in te leveren.
Coronaproof E-Chopper Tour
Bij de E-Chopper tour krijgt iedereen zijn eigen E-Chopper toegewezen! Dit betekend dat je met niemand hoeft te delen en je dus van nature al afstand van elkaar houdt. Uiteraard worden de E-Choppers tussen gebruik door grondig gereinigd. Eenmaal op pad rijdt iedereen achter elkaar aan zal je, alleen al vanwege de verkeersregels, gepaste afstand van elkaar kunnen houden. En omdat het allemaal elektrisch aangedreven wordt is het ook nog milieubewust!
Wat is een E-Chopper Tour?
Met onze E-Chopper Tour zal je op pad gaan met ervaren gids in de regio of stad van jullie keuze. De E-Choppers worden naar de locatie gebracht en worden later ook weer opgehaald. De ervaren gids neemt jullie mee naar de leukste en tofste locaties in de regio. Of het nu een bekende regio is die je heel graag op een unieke en bijzondere manier wilt bezoeken of ergens waar je nog nooit bent geweest. Onze gids weet altijd wel de toffe plekken te vinden en alles uit te leggen wat er maar te leren valt! Gedurende de twee uur durende tour zal je verbaasd zijn over wat je allemaal kan ontdekken over je favoriete stad of regio!
Opzoek naar iets wat meer actief?
Lijkt de E-Chopper je nu ontzettend stoer maar heb je net iets teveel energie in je voor een stadstour? Boek dan onze E-Chopper Citygame tour! Jullie worden onderling verdeeld in verschillende teams en gaan met elkaar de strijd aan voor overwinning! Ieder team krijgt een opdrachten boek met opdrachten mee en moet zoveel mogelijk van deze opdrachten zien te voltooien!  Uiteraard hebben de opdrachten betrekking tot de gekozen stad of regio! Zodat je nog steeds op de bijzondere plekken weet te komen!
---
Liever geen E-Chopper?
Wil je heel graag een elektrische scooter tour doen maar liever met E-Chopper rijden? Geen probleem! Uiteraard hebben wij ook reguliere elektrische scooters tot onze beschikking.
---