Evenementen in Breda
Fundustry Adventures organiseert evenementen van elk soort, midden in Breda! Is het voor vrienden, familie of een bedrijf. Het is allemaal mogelijk door de ruime keuze in Breda. Zoek niet naar een locatie ergens in een omliggend dorp maar organiseer jouw evenement in de prachtige stad Breda. Bij Fundustry Adventures gaan wij op zoek naar de perfecte locatie voor jouw evenement. We organiseren ook grote evenementen. Het maakt dus niet uit voor hoeveel personen het evenement bedoeld is, bij Fundustry Adventures gaan we voor je aan de slag!
Talloze mogelijkheden
Er zijn ontzettend veel mogelijkheden bij het organiseren van een evenement, denk aan personeelsfeesten, bedrijfsfeesten, vrijgezellenfeesten themafeesten en nog veel meer! Wij organiseren een evenement volledig op maat zodat het bij iedereen in de smaak valt.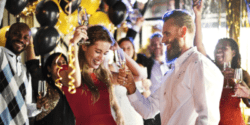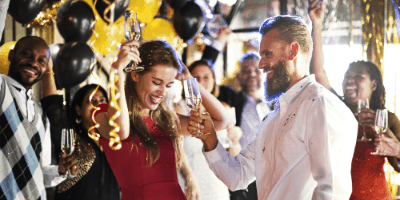 Een groot evenement organiseren is ook mogelijk. Voor jouw evenement selecteren we bekende locaties voor een grote groep mensen. Denk hierbij aan de bekendste locaties in Breda, zoals het Chassé Theater of Hotel Nassau Breda. Heb je zelf een voorstel? Laat het ons weten en we zorgen dat het geregeld wordt.
Een evenement organiseren bij Fundustry Adventures
Fundustry Adventures functioneert als evenementenbureau om jouw evenement onvergetelijk te maken. Wij zijn actief door heel Nederland, zo ook in Breda. In deze prachtige stad gaan we voor jou op zoek naar de perfecte locatie, om zo een perfect evenement neer te zetten. We organiseren de evenementen volledig op maat. Op deze manier zijn alle evenementen helemaal uniek en zal het altijd in de smaak vallen. Geef aan wat jij graag terugziet op jouw evenement en wij zorgen voor de uitvoering.
Ben jij op zoek naar een evenementenbureau om jouw evenement te verzorgen in Breda? Zoek niet verder, bij Fundustry Adventures zorgen we samen voor een onvergetelijk evenement. Een evenement volledig op maat. Lees ook eens onze andere blogs voor nog meer informatie over jouw toekomstige evenement!
---