Waarom in Eindhoven?
Bij Fundustry Adventures organiseren we elk type evenement. Bedrijfsfeesten, themafeesten, netwerkborrels, alles is mogelijk! Organiseer jouw evenement voor vrienden, familie of voor je bedrijf. Woon jij in de buurt of in Eindhoven en is dat jouw ideale locatie? Geen probleem, zoek niet naar een omliggend dorp maar organiseer het evenement lekker in Eindhoven! Eindhoven is één van de gezelligste steden van Nederland. De grootste stad van Noord-Brabant brengt vele mogelijkheden met zich mee.
Elk soort evenement
Bij Fundustry Adventures organiseren we elk soort evenement volledig op maat. Op deze manier weet je zeker dat jouw evenement naar wens zal zijn. Of het nou een bedrijfsfeest, zakelijk evenement of themafeest is, samen zorgen we voor een onvergetelijk evenement! We organiseren evenementen voor zowel grote als kleine groepen.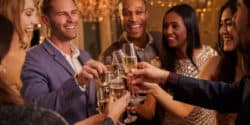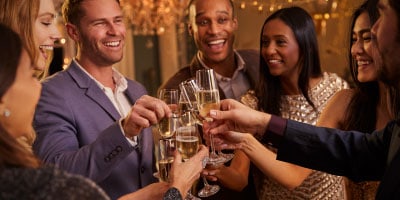 Het is ook mogelijk om het grootser aan te pakken. Organiseer een groot evenement op één van de bekendste locaties in Eindhoven. Denk aan toplocaties, zoals het Evoluon, Muziekgebouw Eindhoven of Pictures. Deze locaties staan garant voor een succesvol evenement voor een grote groep mensen. Heb je zelf een voorkeur voor een locatie? Dat kan, laat het ons even weten!
Een evenement organiseren bij Fundustry
Organiseer een onvergetelijk evenement met Fundustry Adventures. Voor vrienden, familie of je bedrijf een onvergetelijk evenement neerzetten kan nu ook in Eindhoven. Een perfect evenement op een prachtige locatie in Eindhoven. Het evenement wordt op maat samengesteld en zal zo altijd in de smaak vallen. Elk evenement zal helemaal uniek zijn! Geef aan wat jij graag terugziet op jouw evenement en wij zorgen voor de uitvoering.
Ben jij op zoek naar een evenementenbureau in Eindhoven? Zoek niet verder, bij Fundustry Events zorgen we samen voor een onvergetelijk evenement. Voor zowel grote als kleine groepen staan we voor je klaar. Lees ook eens onze andere blogs voor meer informatie over jouw toekomstige evenement!
---