Vlucht + VR Diner
4 uur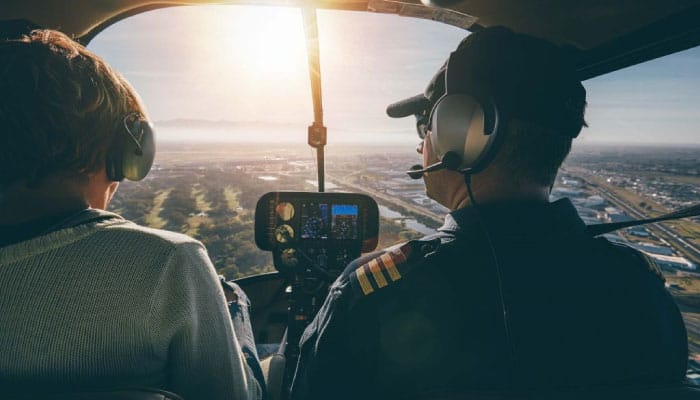 ✓

Rondvlucht stad naar keuze

✓

VR Dinergame
Vlucht + Escape diner
4 uur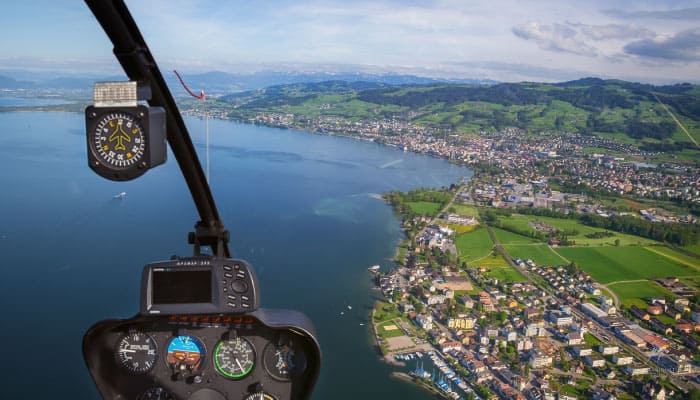 ✓

Rondvlucht stad naar keuze

✓

Escape Dinergame
Vlucht + Moorddiner
4 uur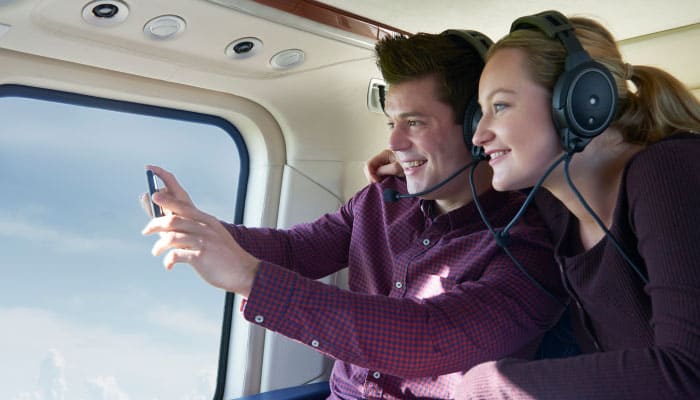 ✓

Rondvlucht stad naar keuze

✓

Moorddinergame
---
Deze bedrijven zijn al fan!



---
VR-, Escape- en Moorddiner
Vliegen in een helikopter hoog in de lucht. Een unieke ervaring die je eens moet proberen! Een helikopterrondvlucht laat je de stad vanuit een heel ander perspectief zien. Met een ervaren piloot ga je de hoogte in en vlieg je over een stad naar keuze. Huizen en mensen worden heel klein en het gras en water zijn goed van elkaar te onderscheiden. Een heliflight geeft onwijs mooie foto's die je nog lang zult herinneren. Alle herinneringen bespreken? Dat kan direct na het landen van de helikopter. Kies voor één van de 3 dinergames van Fundustry Adventures.
---
Dinergames
VR Diner
Een diner met spel combineren kan perfect tijdens de VR Dinergame. Met een VR-bril op stap je in een andere wereld op clues te verzamelen en hints op te sporen. Combineer dit met alle aanwijzingen die je op tafel vindt en los zo de moord op. Wat is er precies gebeurd? Ideaal om samen met collega's te spelen. Samenwerking is een must en ondertussen kun je heerlijk genieten van een diner.
Escape Diner
Klaar om aan tafel te gaan? Dan word je vastgebonden met handboeien en begint het spel. Het escape diner is een escape room aan tafel. Voordat je aan het heerlijke 3 gangen diner begint moet je eerst los zien te komen van je tafelgenoten. Samen los je tijdens de gangen verschillende puzzels en raadsels op. Ben jij van het speuren of van het denkwerk? Samenwerken is een must, net als genieten!
Moorddiner
Een heerlijk 3 gangen diner waarbij je ook een moord oplost. Bij dit moorddiner ga je tussen de gangen door echt van tafel om het spel te spelen. In dezelfde ruimte krijgt iedereen een rol toegewezen, van slachtoffer, verdachte of politie. De politie dient alle verdachten te ondervragen en worden soms geholpen door hints die ze erbij geserveerd krijgen. Weet jij voor het dessert te ontrafelen wie de dader is?
---