Moordspel Citygame
2 uur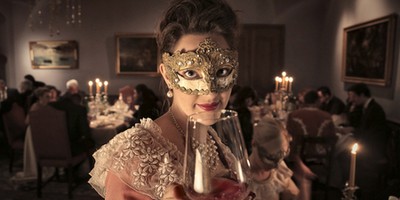 Boek
Moorddiner
Inclusief 3 gangen diner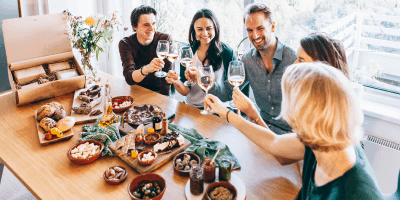 ✓

Moordspel Game

✓

3 gangen menu
Boek
Fundustry XXL Deal
Meest populair!

✓

Koffie of Prosecco met Muffin

✓

Moordspel Game

✓

Extra activiteit naar Keuze

✓

Keuze uit BBQ of Kipmenu incl. 2 drankjes
---
Deze bedrijven zijn al fan!



---
Weet jij wie de moordenaar is?
Programma
Onze hoofdrechercheur ontvangt jou op de afgesproken locatie. Eerst krijg je een korte uitleg en introductie en word er een rolverdeling gedaan. Je wordt een voor een meegenomen door onze hoofdrechercheur naar een spannende ruimte. Hier krijg je een personage toegewezen. Ook krijg je kleding en een script dat perfect bij jouw rol hoort. Nu kan het spel gaan beginnen.
Er is een moord gepleegd en iemand van jullie heeft dit gedaan. Alle bewijzen en aanwijzingen duiden op een moord. Wie in jouw gezelschap is de moordenaar? Dat gaan jullie uitvinden. Wat was het motief en hoe? Een spel vol spanning en sensatie. Verdedigingen, ondervragingen, discussies en de uiteindelijke ontrafeling van de moordenaar wordt ontdekt!
Voor wie?
Het moordspel Citygame is geschikt voor alle type uitjes! Zowel bedrijfsuitjes als vriend(inn)en uitjes, teamuitjes of gewoon een gezellige familiedag! Deze Game zit vol met opdrachten waar je samen oplossingen op moet bedenken. Je zou het moordspel ook kunnen kiezen als ideaal Teambuilding uitje!
Het moordspel is ook leuk om te combineren met een workshop, lunch of diner. Bekijk ons uitgebreide menukaart voor de lekkerste BBQ's en gerechten. Om jouw uitje perfect op maat te maken, mag je gerust even bellen om alle mogelijkheden te bespreken.
---
Boek het Moordspel

Is je groep te groot om te boeken?
Vraag dan een offerte aan!
---