Lasergamen!
Lasergamen
Even uitproberen!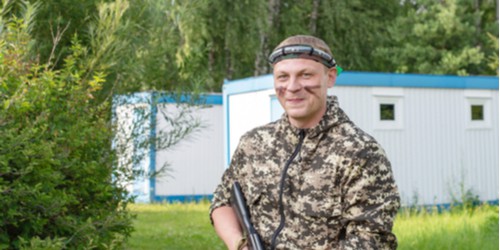 Inclusief

✓

Lasergamen

✓

Onbeperkt kogels
Fundustry XL Deal
Meest populair!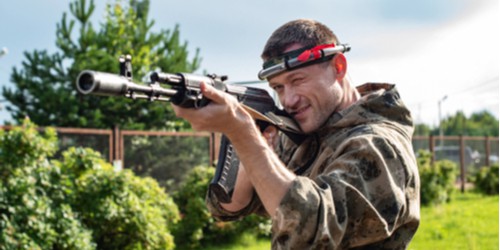 Inclusief

✓

Koffie met Muffin

✓

Lasergamen

✓

Onbeperkt kogels

✓

Sparerib of Kipmenu incl. drankje
Fundustry XXL Deal
Extra fun!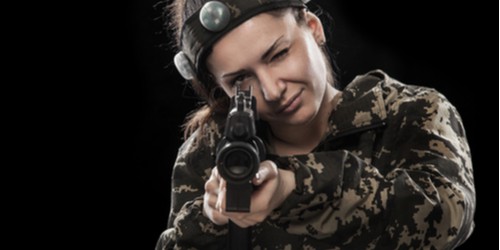 Inclusief

✓

Koffie of Prosecco met Muffin

✓

Lasergamen

✓

Onbeperkt kogels

✓

Extra activiteit naar Keuze

✓

Keuze uit BBQ of 3 gangen menu
---
Deze bedrijven zijn al fan!



---
Lasergamen Enschede
Lasergamen in Enschede doe je op de mooiste en leukste velden. Zodra je in de arena stapt verdwijnt al heel snel het leuke sfeertje, want beiden teams willen er met de winst vandoor gaan. Schiet je tegenstanders een voor een uit de arena en kom er zelf levend uit. Beleef lasergamen samen met je vrienden, familie of collega's. Met teamwork blijf je jouw tegenstanders altijd twee stappen voor. Bespreek de verschillende rollen en taken samen met je team en geef je tegenstanders geen kans. Dit maakt lasergamen een leuk en uitdagend bedrijfsuitje, vrijgezellenfeest of familiedag.
Lasergamen in teams
Als de teams besloten zijn en er uitleg is gegeven, is er geen tijd meer voor getreuzel. Bespreek nog snel verschillende tactieken voordat je het veld in gaat. wachtend op het startsignaal neem je alvast jouw positie in. Het startsignaal gaat af en met een doel voor ogen storm je af op je tegenstanders. Een schot hier, een schot daar, je zoekt snel dekking achter een obstakel want je hebt nog maar één leven over. Terwijl je team je dekking geeft ga jij er helemaal voor met je lasergame gun. Speel de verschillende gamemodes om het uiterste uit lasergamen te halen.
Lasergamen in Enschede
In de grootste stad van Twente kun je op de vetste velden lasergamen. Laat jezelf gaan in de arena en haal je innerlijke soldaat naar boven. Enschede is een hippe stad waar je een leuk bedrijfsuitje, vrijgezellenfeest of familiedag kunt organiseren. Voorzien van een lasergun, kleding, een geweldig veld en onbeperkte kogels zal je het lasergamen niet snel vergeten.
Bij Fundustry kun je lasergamen in Nijmegen en Harderwijk.
---
Lasergamen Combineren
Lasergamen haalt het uiterste in je naar boven en je zult er snel geen genoeg meer van kunnen krijgen. Heb je na een potje lasergamen juist meer energie gekregen door de adrenaline? Combineer dan lasergamen met een uitje naar keuze! Combineer lasergamen bijvoorbeeld met een escaperoom en haal het beste van beide werelden naar boven. Na al die actie en het rennen zal je vast honger en dorst hebben, geniet daarom van onze diverse horecamogelijkheden. Of je nou een kleine honger of een grote honger hebt, wij hebben alles in huis.
---