Lasergamen!
Lasergamen
Even uitproberen!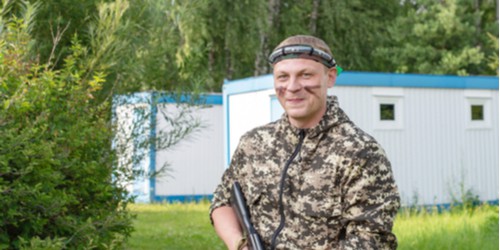 Inclusief

✓

Lasergamen

✓

Onbeperkt kogels
Fundustry XL Deal
Meest populair!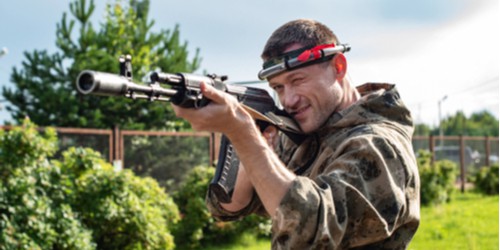 Inclusief

✓

Koffie met Muffin

✓

Lasergamen

✓

Onbeperkt kogels

✓

Kipmenu incl. drankje
Fundustry XXL Deal
Extra fun!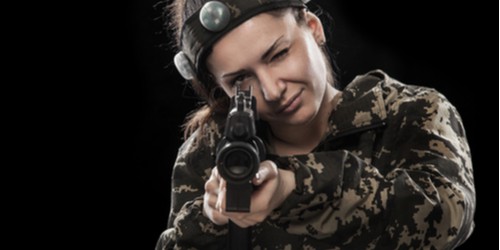 Inclusief

✓

Koffie of Prosecco met Muffin

✓

Lasergamen

✓

Onbeperkt kogels

✓

Extra activiteit naar Keuze

✓

Keuze uit BBQ of 3 gangen menu
---
Deze bedrijven zijn al fan!



---
Lasergamen in Groningen
Beleef een uniek en onvergetelijk uitje en kom lasergamen in Groningen. Stap in de gaafste arena's en schiet je tegenstanders er een voor een uit met de futuristische laserguns. Bij dit spel heeft ieder hetzelfde doel, namelijk: winnen! Daag je vrienden, familie of collega's uit en ga voor de overwinning. Lasergamen haalt het uiterste uit jou en is daarom perfect voor een bedrijfsuitje, vrijgezellenfeest of familiedag. Laat de soldaat die in jou zit naar buiten komen en schakel je tegenstanders een voor een uit. Met maar een aantal levens moet je altijd paraat zijn. Ren, duik en spring over de velden en verschuil je achter de verschillende obstakels.
Lasergamen in teams
Twee teams en maar één kan er met de winst naar huis, wie wordt het? Wees je tegenstanders altijd twee stappen voor door verschillende lasergame tactieken te bespreken. Wie van je teamgenoten pakt de linker flank en wie de rechter? Neem je posities aan en schakel je tegenstanders uit. Met de verschillende gamemodes wordt elk potje alleen fanatieker. Pas je tactieken aan en overwin de strijd!
Lasergamen combi's
Na het lasergamen zal de adrenaline je uit je bol zijn gestegen, daarom kun je dit moment perfect gebruiken voor een lasergame combi. Combineer lasergamen met een uitje naar keuze en haal het uiterste uit jouw dag! Natuurlijk zal je na al dat rennen en alle spanning wel trek hebben. Kom gerust een hapje of drankje doen en geniet van onze diverse horecamogelijkheden! Een drankje, snack of uitgebreid diner, het is allemaal mogelijk.
Bij Fundustry kun je lasergamen in Nijmegen en Harderwijk.
---
Lasergamen in Groningen
In het authentieke Groningen blaas jij zo al je tegenstanders van de lasergame arena. Lasergamen in Groningen is ideaal voor een bedrijfsuitje, vrijgezellenfeest of een familiedag. Met een lasergun, kleding en onbeperkte kogels wordt ieder van jullie strijd klaar gemaakt. Duik in de arena en laat je gaan tijdens dit onvergetelijk uitje!
---