Lasergamen!
Lasergamen
Even proberen!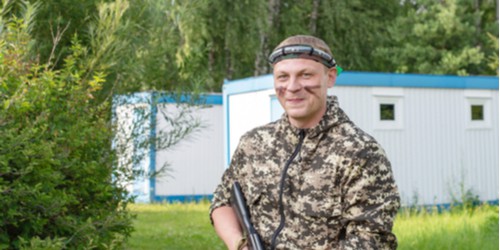 Inclusief

✓

Lasergamen

✓

Onbeperkt kogels
FUNDUSTRY XL DEAL
Meest gekozen!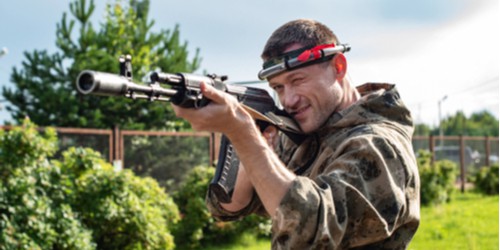 Inclusief

✓

Koffie met Muffin

✓

Lasergamen

✓

Onbeperkt kogels

✓

Kipmenu incl. drankje
Fundustry XXL Deal
Extra fun!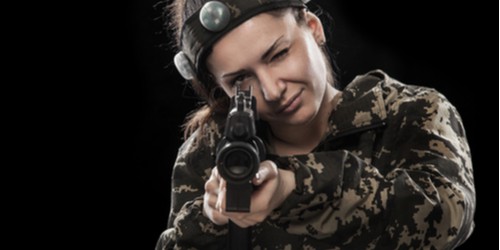 Inclusief

✓

Koffie of Prosecco met Muffin

✓

Lasergamen

✓

Onbeperkt kogels

✓

Extra activiteit naar Keuze

✓

Keuze uit BBQ of 3 gangen menu
---
Deze bedrijven zijn al fan!



---
Lasergamen totdat je erbij neervalt!
Laat je helemaal gaan, want je kunt bij Rotterdam lasergamen totdat je erbij neervalt! Op deze unieke locatie kun op de gaafste velden indoor lasergamen. Met de leukste gamemodes zal geen enkel potje hetzelfde zijn! Pas je tactieken aan en wees je tegenstanders altijd twee stappen voor, jij wilt tenslotte naar huis gaan met de winst. Samen met je vrienden, familie of collega's krijg je een korte uitleg over de werking van het spel waarna de strijd meteen kan beginnen!
Lasergamen in teams
Nadat iedereen verdeeld is in teams kan de strijd beginnen. Vol met spanning en adrenaline wachten jullie op het startsignaal. Jullie nemen allemaal alvast je positie in die jullie voor het potje hadden besproken. Het startsignaal is afgegaan en iedereen stormt op elkaar af. Alles gaat volgens plan, je bent niet meer te weerhouden! Rennen duiken en schuilen, je bent niet bang om je te laten gaan.
Lasergamen combi's
Heeft het lasergamen je adrenaline opgepompt? En kan je niet meer stil zitten? Dan zou het zonde zijn om dit perfecte moment niet te gebruiken voor nog een uitje! Combineer lasergamen bijvoorbeeld met een van onze escaperooms! Los samen met je vrienden de spannendste raadsels op om binnen de tijd te ontsnappen. Of ben je toch uitgeput na het lasergamen? Geniet dan van onze diverse horeca mogelijkheden. Neem gerust een drankje, snack of een uitgebreid diner.
Bij Fundustry kun je lasergamen in Nijmegen en Harderwijk. Wil je in Rotterdam een uitje doen? Kom dan Paintballen of Airsoften.
---
Lasergamen in Rotterdam
In onze mooie havenstad kun je nu helemaal los gaan in de vetste arena! Lasergamen in Rotterdam is geschikt voor een bedrijfsuitje, vrijgezellenfeest of om heerlijk sportief de strijd tegen je vrienden aan te gaan. Het spel kan natuurlijk niet zonder uitrusting beginnen. Met een lasergun en een overall ben jij voorbereid voor de strijd!
---