Lasergamen!
Lasergamen
Even uitproberen!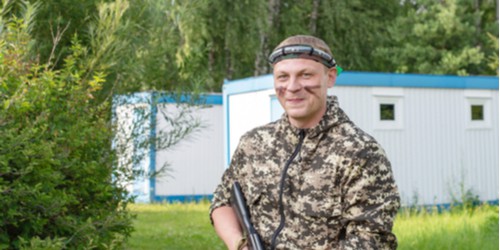 Inclusief

✓

Lasergamen

✓

Onbeperkt kogels
Fundustry XL Deal
Meest populair!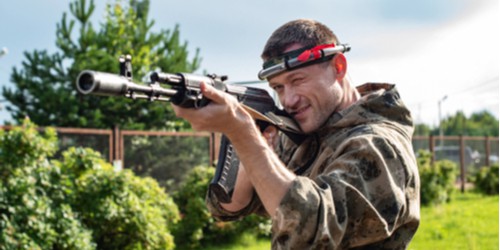 Inclusief

✓

Koffie met Muffin

✓

Lasergamen

✓

Onbeperkt kogels

✓

Kipmenu incl. drankje
Fundustry XXL Deal
Extra fun!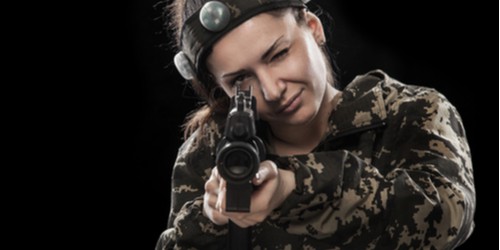 Inclusief

✓

Koffie of Prosecco met Muffin

✓

Lasergamen

✓

Onbeperkt kogels

✓

Extra activiteit naar Keuze

✓

Keuze uit BBQ of 3 gangen menu
---
Deze bedrijven zijn al fan!



---
Lasergamen in Utrecht
Bereid je voor op een fanatiek uitje, want lasergamen in Utrecht haalt de soldaat uit je naar boven! Stap in de arena en schakel je tegenstanders een voor een uit tijdens de gaafste gamemodes. Beleef de sensatie van het lasergamen samen met je vrienden, familie of collega's. De zenuwslopende shooter maakt iedereen meteen wakker en daarom is lasergamen perfect voor een bedrijfsuitje, vrijgezellenfeest of familiedag. Op de unieke velden met verschillende obstakels schakel jij je tegenstanders met gemak uit.
Lasergamen in teams
De teams worden door jullie besloten of zijn al van tevoren gemaakt. Nadat er uitleg is gegeven, is het tijd voor de strijd. Het leuke sfeertje verandert al heel snel in een fanatiek duel. Jij wilt tenslotte naar huis gaan met de winst, maar dat gaat niet zomaar. Bespreek verschillende technieken en neem de posities aan. Ren door het veld en schuil achter de verschillende obstakels. Je hebt een tegenstander in het vizier en zonder te aarzelen schiet je, raak! Geniet mateloos van lasergamen en speel de verschillende gamemodes voor extra plezier!
Lasergamen in Utrecht
In de centraal gelegen stad Utrecht kun je lasergamen zoals je dat nog nooit tevoren hebt gedaan! Op de gaafste velden met unieke obstakels waar jij je achter kunt verschuilen, geniet je van het oneindige speelplezier. Utrecht is de perfecte stad voor een vrijgezellenfeest, bedrijfsuitje of familiedag. Als je komt lasergamen in Utrecht voorzien wij jou van een lasergun, kleding en onbeperkte kogels!
Bij Fundustry kun je lasergamen in Nijmegen en Harderwijk.
---
Lasergamen Combineren
Je zult de adrenaline na het lasergamen nog zeker voelen. Dit moment kun je perfect gebruiken om lasergamen te combineren met een ander uitje naar keuze! Ervaar de verschillende shooters games en combineer lasergamen met bijvoorbeeld airsoft. Na een grote strijd is er vaak ook een grote honger en dorst. Kom gezellig in hapje of drankje doen en geniet van onze diverse horecamogelijkheden. Van een hapje tot aan een uitgebreid diner, het is allemaal mogelijk in Utrecht!
---