Voorwaarden
✓ Keuze uit fris, energy drank, tapbier en huiswijn
✓ Exclusief speciaal bier en sterke drank
✓ Maximaal 1 drankje tegelijk p.p.
✓ Start uiterlijk 30 min. vooraf aan je uitje
✓ Stopt uiterlijk 2 uur na afloop van je uitje
✓ Alcohol wordt alleen na de activiteit geserveerd
✓ Geen drankjes het terrein af

Fundustry behoudt het recht om bij het overtreden van de huisregels, overlast of dronkenschap te stoppen met het schenken van alcoholische dranken.
---
Drankpakketten
Standaard €9,95 p.p.
✓ 1 uur lang onbeperkt drinken (incl. warme dranken)

Bij dit pakket zijn alcohol (voor en tijdens activiteit) en energy drank uitgesloten.
Normaal Pakket €16,95 p.p.
✓ Start direct na je laatste activiteit
✓ 2 uur lang onbeperkt drinken (incl. warme dranken)
Compleet Pakket €22,95 p.p.
✓ Start 30 minuten voor je activiteit (geen alcohol)
✓ Tijdens je activiteiten (geen alcohol)
✓ Eindigt 2 uur na je laatste activiteit
✓ Incl. warme dranken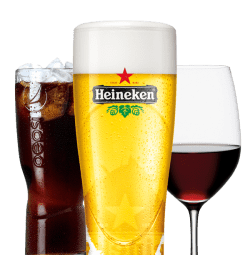 ---
Ook iets eten?
Behoefte aan een lekker hapje bij je drankje? Bekijk onze uitgebreide menukaart.
---
De beste uitjes vind je bij Fundustry Adventures!
Een dagje uit organiseer je bij Fundustry Adventures! Met centrale liggingen en talloze activiteiten is niets te gek voor ons!
Fundustry Adventures organiseert al jaren succesvolle uitjes. Jij geeft aan wat je wilt doen en wij maken een uitje geheel op maat. Je hebt keuze uit tientallen verschillende activiteiten als: quad rijden, slipcursus, 4×4 rijden, paintball, driften en nog veel meer! Daarnaast biedt Fundustry Adventures ook uitgebreide horeca mogelijkheden om je uitje helemaal compleet te maken.
Met diverse centraal gelegen locaties in Nederland is Fundustry Adventures goed bereikbaar voor iedereen. Op onze locaties in: Assen, Gouda, Rotterdam, Eindhoven, Nijmegen, Amsterdam, Antwerpen, Dordrecht en Harderwijk is er voldoende plek om zowel kleine- als grote groepen te ontvangen. Daarnaast zijn de locaties goed bereikbaar en zijn er voldoende parkeerplekken aanwezig.
Waarom Fundustry Adventures? Jaarlijks ontvangen wij ruim 200.000 bezoekers en houden er vele positieve reacties aan over. Fundustry Adventures heeft vele combinatie mogelijkheden en biedt relatief goedkope uitjes aan. Met de vele locaties zijn wij altijd wel in de buurt!
De uitjes bij Fundustry Adventures beginnen al vanaf slechts €19,95 per persoon! Alle uitjes zijn inclusief begeleiding. Kies uit onze uitjes of vraag een offerte aan om zelf een uitje samen te stellen. Neem contact met ons op om alle mogelijkheden te bespreken!