Light Pack
2,5 uur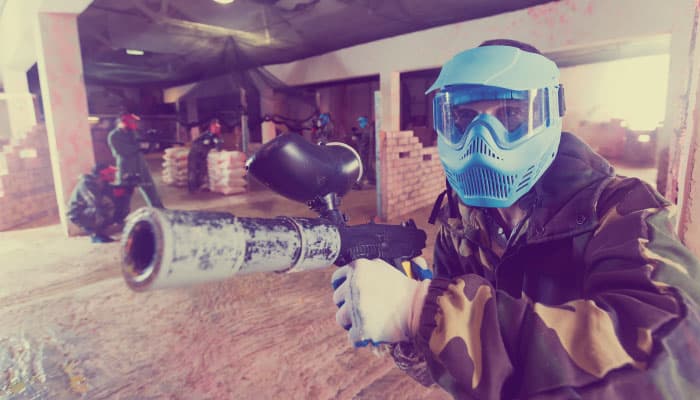 ✓

Inclusief 200 kogels

✓

Gratis kluisjes

✓

Gebruik konijnenpak
Normal Pack
2,5 uur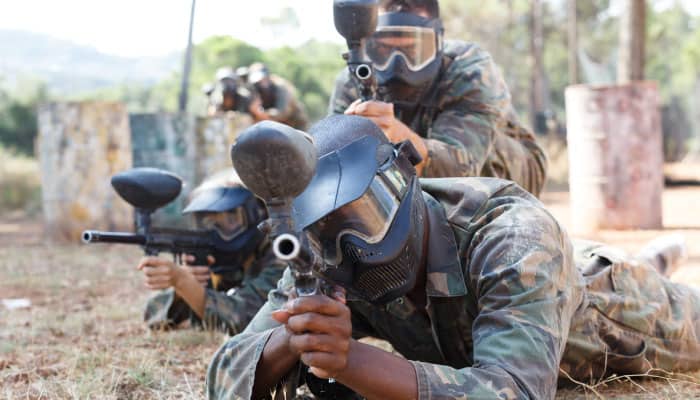 ✓

Inclusief 400 kogels

✓

Gebruik kluisjes

✓

Gebruik konijnenpak
Extreme Pack
2,5 uur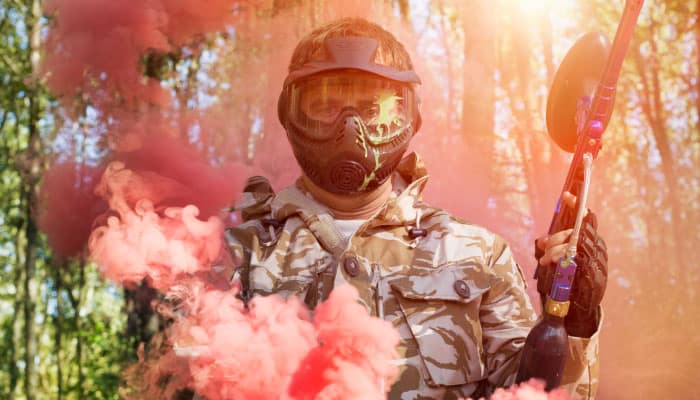 ✓

Inclusief 550 kogels

✓

Gebruik kluisjes

✓

Gebruik van Safety Pack

✓

Gebruik konijnenpak

✓

Gebruik van Extreme Gun
Termination Tournament
3 uur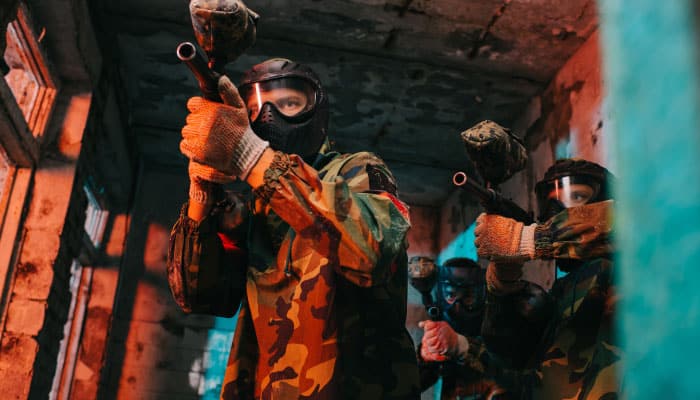 ✓

Paintball + 200 kogels

✓

Archery tag

✓

Airsoft + onbeperkt kogels
Fundustry XXL Deal
Meest populair!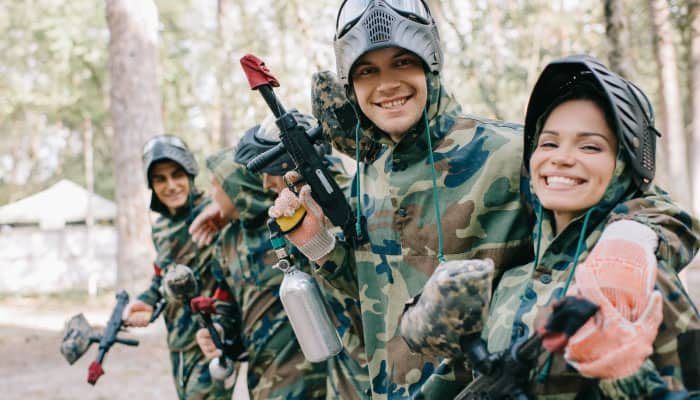 ✓

Koffie of Prosecco met Muffin

✓

Paintball met 300 kogels

✓

Extra activiteit naar Keuze

✓

Keuze uit BBQ of Kipmenu incl. 2 drankjes
Fundustry TOP Deal
Compleet pakket!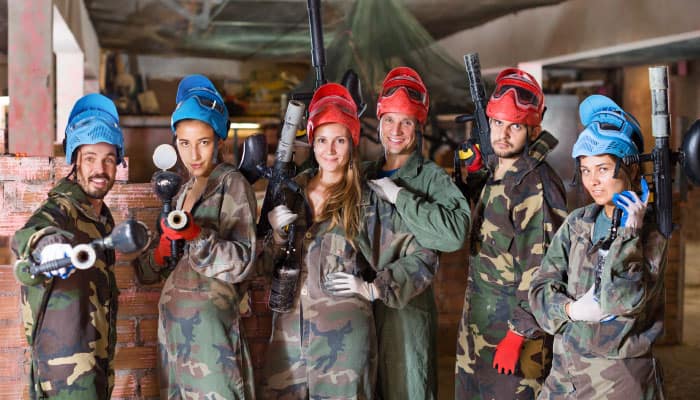 ✓

Koffie of Prosecco met Muffin

✓

Paintball met 300 kogels

✓

Extra 2 activiteiten naar Keuze

✓

Keuze uit BBQ of Kipmenu incl. onbeperkt drinken
---
Deze bedrijven zijn al fan!



---
Vergeet wat je weet want dit is Paintball!
Paintball op ruig terrein vlak naast de hoofdstad Amsterdam. In de frisse buitenlucht op het paintballterrein tussen het groen speel je de vetste gamemodes. Rennen, duiken en veroveren tijdens Capture the Flag of keihard gaan tijdens de Bunnyrun. Samen met vrienden, familie of collega's krijg je uitleg over de wapens, de munitie, het veld en de spellen en dan is het tijd om de strijd aan te gaan.
Paintball in teams
In teams ga je het veld in, je bespreekt tactieken en gaat op zoek naar schuilplekken. Vanaf waar kun je de vijand goed zien en hoe kun je ongemerkt aanvallen om de vlag te veroveren. Rennen, duiken en springen tussen de obstakels met een geladen paintballgun in je handen. Samenwerken of ieder voor zich? Je bepaalt zelf de regels van je spel. De spelbegeleider ziet toe op vals spelen en veiligheid. Speel het spannende spel Team Deathmatch voor een unieke ervaring. Weet jij topschutter te worden van jouw team?
Paintball in Amsterdam
Op deze unieke locatie in het kloppend hart van Nederland kun je helemaal los gaan in de paintballarena. Paintballen in Amsterdam is ideaal voor een bedrijfsuitje, vrijgezellenfeest of gewoon een dagje uit met vrienden. Inbegrepen zijn paintballgun, masker, een groot aantal kogels en altijd goede begeleiding. Kies uit verschillende pakketten voor extra speelplezier! Fundustry werkt in Amsterdam met een partner locatie. Wil je bij Fundustry paintballen, maak dan een ritje naar Rotterdam of Gouda.
Paintball Combi's
Is alleen paintballen niet genoeg voor jouw team? Kies dan voor een combinatie met Expeditie Robinson of ga voor een complete afsluitende BBQ waar je alle technieken nog eens kunt nabespreken. Tijdens Expeditie Robinson bundel je alle (oer)krachten om enkele obstakels in het moeras/op het zand uit te voeren. Dit spel haalt de echte survivaller in je naar boven.
---
Upgrades
Prijzen van de upgrades en extra paintballs
100 extra kogels – € 15 p.p.
Safety Pack – € 7,50 p.p.
Extreme gun – € 7,50 p.p.
---