Prijzen en tijdsduur
4 uur
Relatie Evenement
Aankleding, Rode loper en Champagne
Licht, Geluid en Microfoon
Hapjes (3 rondes)
---
---
Boek direct
5 uur
Relatie Evenement XL
Aankleding, Rode loper en Champagne
Licht, Geluid en Microfoon
Hapjes (3 rondes)
Keuze uit o.a. goochelaar, karikaturist of photobooth
---
---
Boek direct
6 uur
Relatie Evenement XXL
Aankleding, Rode loper en Champagne
Licht, Geluid en Microfoon
Hapjes (3 rondes)
Keuze uit o.a. goochelaar, karikaturist of photobooth
Keuze uit o.a. dansers, show, vuurspuwers, 3D herinnering
---
---
Boek direct
---
Alles geregeld voor je Relatie Evenement!
De aankleding van het evenement wordt volledig naar wens samengesteld. Wordt het een informeel evenement of juist zakelijk? Een relatie evenement is ideaal om jouw bedrijf op de kaart te zetten. Daarom wil je dat het evenement uitstekend in elkaar zit. Alles wordt voor je geregeld, van de uitnodiging tot de afsluitingsborrel. Er wordt een programma samengesteld dat volledig aansluit op jouw relatie evenement. Het maakt dus niet uit of het nou om 100 of om 1.000 gasten gaat, alles is mogelijk!
Live event
Een live event is een sterk marketing- en communicatiemiddel. Het relatie evenement is daarom dé gelegenheid om je gasten live toe te spreken. Zorg daarom voor leuke, interessante sprekers en maak er een goede presentatie van. Uiteraard zullen alle benodigdheden voor de presentatie aanwezig zijn op de locatie. Met perfect geluid en beeldmateriaal behoud je de aandacht van de gasten.
Catering
Voor, tijdens en na de sprekers kan het voorkomen dat de gasten even moeten wachten. Op deze momenten staat een enthousiast cateringteam klaar om de gasten te bedienen. Naast een welkomst drankje zullen de gasten tijdens het gehele evenement bediend worden met lekkere hapjes en drankjes. Het is ook mogelijk een buffet neer te zetten zodat je gasten nog een hapje kunnen eten. Je houdt hiermee de gasten wat langer op je evenement.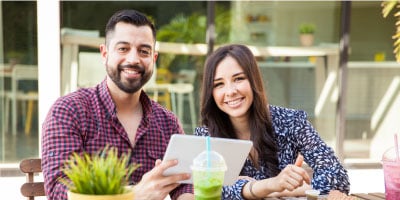 Relatie Borrel
Een borrel tijdens het relatie evenement geeft een ongedwongen sfeer aan de gasten mee. Het is een mogelijkheid om eens goed met iedereen na te kletsen tijdens een ontspannende borrel. Een afgezonderde ruimte wordt gezellig aangekleed zodat de mensen graag nog wat langer blijven.
---
Relatie Evenement Organiseren
Het beste relatie evenement organiseer je bij Fundustry Adventures. Het perfecte evenement om nieuwe klanten te werven en bestaande klanten te binden. Laat het organiseren maar aan ons over en geniet van een relatie evenement op maat!
---