Heel Holland Bakt
2 uur FUN!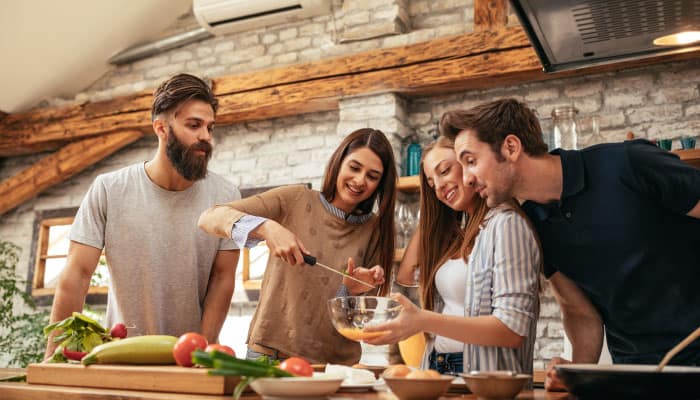 ✓

Heel Holland Bakt Workshop
Heel Holland Bakt
Tapas kookworkshop
3 uur FUN!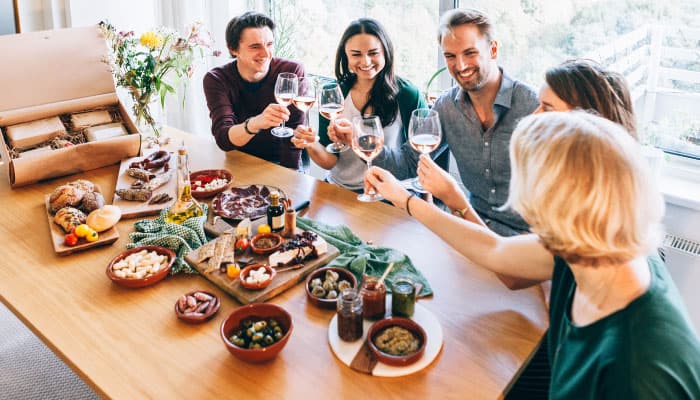 ✓

Kookworkshop Tapas

✓

Aan tafel genieten
Boek direct
Fundustry Top Deal
Meest populair!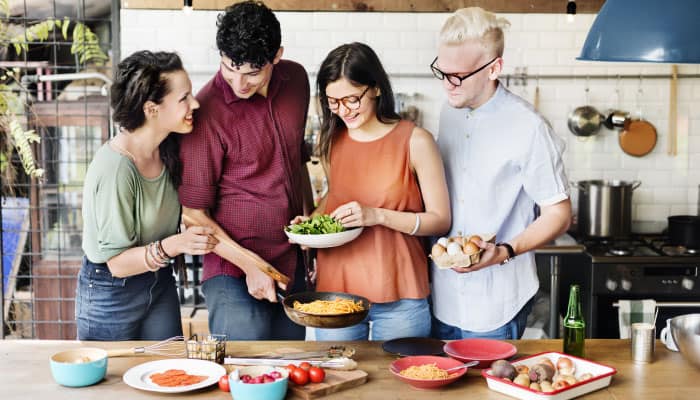 ✓

Koffie of Prosecco met Muffin

✓

Kookworkshop Tapas

✓

Extra 2 activiteiten naar Keuze
---
Deze bedrijven zijn al fan!



---
Spaanse Tapas
Tapas komt uit Spanje. Het is een aperitiefhapje wat je eetlust moet opwekken. Bij een echte tapasbar krijg je een hapje bij je eerste drankje. Vervolgens kun je je te goed doen aan diverse warme en koude hapjes die geserveerd worden in typische Spaanse aardewerken schaaltjes.
Zelf tapas maken is natuurlijk nog leuker dan ze alleen geserveerd krijgen. Tijdens deze workshop krijg je verschillende tapas recepten om uit te kiezen. Je kunt tapas maken met een grote groep of een kleine groep, je verdeelt gewoon de gerechten. Zo kun je een gevarieerde tapasplank maken voor de hele groep.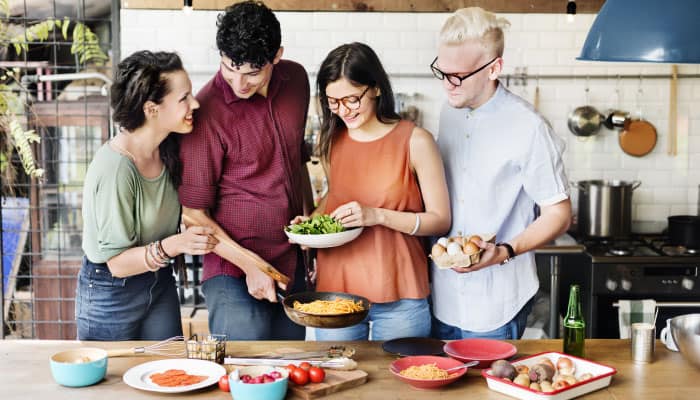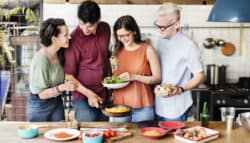 Coronaproof Tapas maken op 1.5 meter
Voor aanvang van de tapas workshop worden alle materialen ontsmet zodat ze goed schoon zijn voor gebruik. We werken graag buiten waar alle ruimte is om de gerechten te bereiden. Voor het bereiden van het voedsel zijn handschoenen aanwezig. Er is ook de mogelijkheid om handen en het voedsel goed te wassen. Ook het eten doen we graag buiten zodat er alle ruimte is voor iedereen om plaats te nemen. Aan de tafel staan minder stoelen dan normaal zodat we allemaal de ruimte hebben om plaats te nemen.
Leuke Tapas recepten
Voor vlees- en viseters zitten er heerlijke hapjes tussen, maar ook vegetariërs kunnen prima mee eten van deze zelfgemaakte tapasplank. In duo's ga je aan de slag met de tapas recepten voor warme en koude tapas. Ze maak je onder andere Spaanse gehaktballetjes in tomatensaus (albondigas tapas), gefrituurde aubergine (berenja frita) en tortilla's (aardappelpannenkoek). Om af te blussen maak je ook koude tapas zoals aïoli voor op brood en een frisse salade. De ingrediënten en recepten die je gebruikt kunnen verschillen per seizoen, maar passen altijd in de Spaanse tapas keuken.
Workshop Tapas maken
Naast tapas maken ga je ook tapas eten. Als alle gerechten klaar zijn gaan jullie met z'n allen aan tafel om te genieten van elkaars kookkunsten. Proef de verfijnde ingrediënten en bespreek de verschillende kooktechnieken die jullie tijdens de tapas workshop hebben geleerd. Een perfecte afsluiter van een vrijgezellenfeest of een dagje weg met vrienden. Ook leuk als teambuildingactiviteit tijdens een bedrijfsuitje. In duo's werk je aan de gerechten die je vervolgens presenteert aan al je collega's.
Een tapasworkshop zul je niet snel vergeten, want je krijgt de recepten mee naar huis. Zo kun je thuis alle andere tapas gerechten bereiden waar je misschien niet aan toe bent gekomen. Zelf tapas maken is niet moeilijk, en het resultaat van een tapasplank is om van te genieten. Het liefst met een gezellige groep mensen om je heen.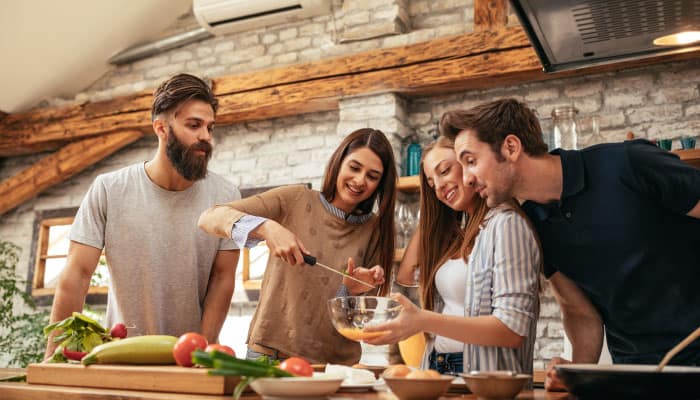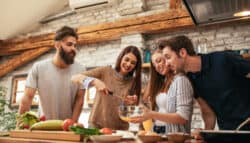 Onze coronaproof locaties
Op al onze locaties is de aankomst van groepen volledig afgestemd op de capaciteit van het gebouw. Gedoseerd worden jullie toegelaten tot een ruime ontvangstruimte waar je rustig in alle ruimte kunt plaatsnemen voor de ontvangst. Jullie drankjes en hapjes serveren we momenteel niet, maar plaatsen we op de bar. De tafels zijn extra ruim opgezet en de toiletten hebben een speciale wachtrij en worden extra vaak schoongemaakt.

---
Boek Tapas Workshop








Is je groep te groot om te boeken?
Vraag dan een offerte aan!
---