Prijzen en tijdsduur
5 uur
Themafeest
Onbeperkt drinken
Hapjes (3 rondes)
DJ & Muziek
Feest thema naar keuze
---
---
Boek direct
6 uur
Themafeest XL
Onbeperkt drinken
Hapjes (3 rondes)
DJ & Muziek
Feest thema naar keuze
Walking Dinner
---
---
Boek direct
6 uur
Themafeest Deluxe
Onbeperkt drinken
Inclusief onbeperkt cocktails
Luxe hapjes (5 rondes)
DJ & Muziek
Entertainment naar keuze (2 soorten)
Walking Dinner
---
---
Boek direct
---
Back to the 80's & 90's Entertainment
De jaren 80 en 90 staan bekend als een groot feest. De jaren 80 waar de megasterren zoals Michael Jackson, Prince en Madonna schitterde. De jaren 90 met de vele boybands zoals de Backstreet Boys of de opvallende gabbermuziek. Het zal allemaal terugkeren op jouw themafeest. De dresscode zorgt al voor de eerste stap, ga als je favorieten jeugd-icoon, in neon kleuren of als gabber. De aankleding van het feest zal gebaseerd zijn op een oude discotheek. Blacklights en de rookmachine maken het feest compleet. De muziek is geregeld en de DJ zal de grootste hits vanuit de 80's & 90's draaien. Verder komt er een live 'boyband' die klassiekers voor jou en je gasten gaat spelen.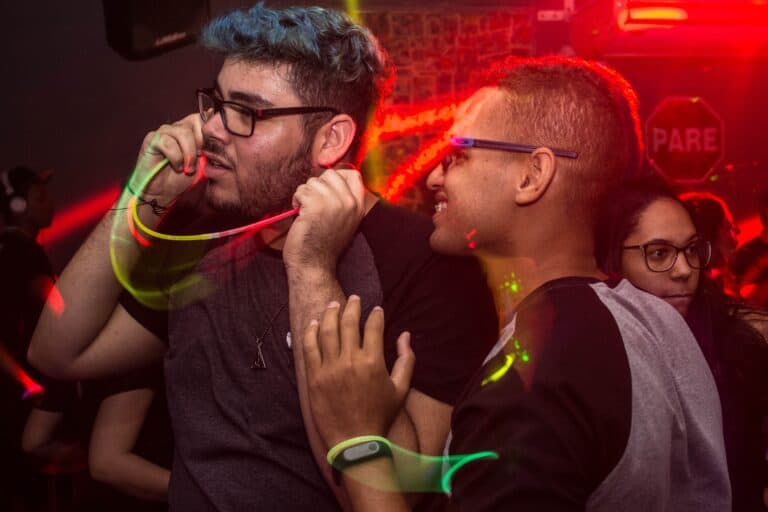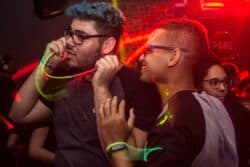 Hapjes en drankjes
De jaren 80 en 90 staan bekend om de opkomst van streetfood. Eten halen bij diverse foodtrucks of de festivals van toen. Dit is uiteraard ook mogelijk op jouw themafeest! Er kunnen leuke foodtrucks geregeld worden zoals een Hotdog truck of een burgerbar. Uiteraard zullen er op het feest diverse hapjes worden uitgedeeld aan de gasten. Verder zullen de drankjes onbeperkt aanwezig zijn, we willen natuurlijk niet dat je gasten zonder drinken komen te staan.
Spelletjes
In het entertainment programma staan leuke spelletjes voor jou en je vrienden of collega's. Denk aan spelletjes zoals een grote 80's & 90's quiz, los het snelst een rubiks kubus op of zing erop los tijdens karaoke. Een leuk spelletje bij dit themafeest is uiteraard het 'wie ben ik' spel met beroemdheden uit de 80's & 90's.
Photobooth
Een photobooth is een leuke toevoeging aan je themafeest, al helemaal in 80's & 90's stijl. Met leuke jeugdsentimentele kleinigheidjes op de foto gaan. Denk aan zweetbandjes, nepsnorren of zelfs een Ghetto Blaster. De foto's zijn erg leuk om mee naar huis te geven aan je gasten.
---
Back to the 80's & 90's themafeest
Bij Fundustry Adventures organiseren we het leukste Back to the 80's & 90's themafeest helemaal naar wens. Een themafeest die iedereen terug laat gaan naar zijn of haar tienerjaren!  Laat het organiseren maar aan ons over en geniet van je onvergetelijke Back to the 80's & 90's themafeest!
Op enkele locaties kan er in bepaalde seizoenen sprake zijn van een meerprijs.
---