Prijzen en tijdsduur
5 uur
Themafeest
Onbeperkt drinken
Hapjes (3 rondes)
DJ & Muziek
Feest thema naar keuze
---
---
Boek direct
6 uur
Themafeest XL
Onbeperkt drinken
Hapjes (3 rondes)
DJ & Muziek
Feest thema naar keuze
Walking Dinner
---
---
Boek direct
6 uur
Themafeest Deluxe
Onbeperkt drinken
Inclusief onbeperkt cocktails
Luxe hapjes (5 rondes)
DJ & Muziek
Entertainment naar keuze (2 soorten)
Walking Dinner
---
---
Boek direct
---
Hollywood Entertainment
Het themafeest krijgt dezelfde luxe als op de rode loper in Hollywood. De locatie wordt omgetoverd tot een V.I.P. zaal om zo de gasten mee te nemen naar de wereld van filmsterren. De mensen worden ontvangen op de afgezette rode loper door de paparazzi. De zaal zal in het teken staan van filmsterren. Er worden grote posters opgehangen van filmsterren met daarbij decoraties zoals camera's, clipboards en Oscar Awards. Overal worden zwarte en gouden ballonnen en slingers opgehangen. Daarnaast zullen er verschillende lounge plekken gemaakt worden om het luxegevoel te versterken. Drankjes kunnen gehaald worden bij een luxe bar met professionele cocktailshaker. Een DJ met DJ Booth zorgt voor de sfeer op het themafeest. De beste hits uit Hollywood zullen te horen zijn maar natuurlijk ook de lekkerste nummers van nu!
Hapjes en drankjes
Het is leuk om verschillende hapjes uit te delen. Dit zal vooral fingerfood zijn om zo in het thema te blijven. Mini-pizza's, mini-hamburgers, tapas en gevulde tomaatjes is leuk en lekker voor de feestgangers. Natuurlijk zal er ook een popcornmachine zijn, dit als thema van de films die in Hollywood gemaakt worden. Er kan ook een tafel komen met hapjes, dit als 'filmset hapjes tafel'. Tussen het filmen (feesten) door kunnen je collega's of vrienden zichzelf bedienen met de hapjes tafel. Je wilt dat de drankjes ook enige vorm van luxe uitstralen. De gasten zullen ontvangen worden met een glaasje champagne en dit zal de rest van de avond ook nog beschikbaar zijn. Achter de bar laat de cocktailshaker zijn kunsten zien om de beste cocktails voor op jouw themafeest te maken. Wil je zelf ook cocktails kunnen maken? Je kunt het themafeest ook combineren met bijvoorbeeld de cocktail workshop!
Hollywood photobooth
Je kan er ook voor kiezen om een Hollywood thema photobooth te plaatsen. De gasten kunnen dan foto's maken met verschillende Hollywood achtergronden. Ook zullen er attributen liggen die de foto's nog wat leuker maken. Denk hierbij aan bijvoorbeeld gezichtsmaskers van Hollywood sterren, zoals Marilyn Monroe of Elvis Presley. De gasten zullen het zeker leuk vinden om een foto samen met George Clooney mee naar huis te nemen!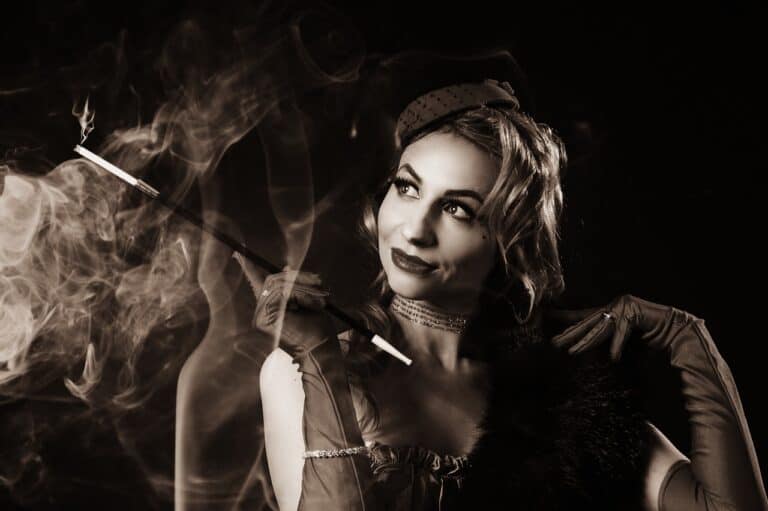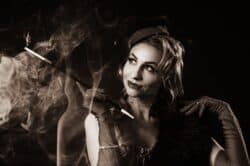 Hollywood spellen
We zetten leuke spellen neer om jouw feest nog leuker te maken. Wie ben ik met Hollywood filmsterren is erg populair. Ook kan er een prijsuitreiking worden gehouden met Oscars als prijzen. De gasten kunnen prijzen winnen voor bijvoorbeeld best geklede man/vrouw. De DJ kan ook liedjes draaien van verschillende films en dat de gasten de bijbehorende film zo snel mogelijk moeten raden.
---
Hollywood Thema Cadeau
Uiteraard zorgen we ervoor dat de gasten niet met lege handen naar huis gaan. Dit doen we door bijvoorbeeld een clipboard met geschreven tekst mee te geven of een kleine Oscar Award. Dit zorgt ervoor dat de gasten het Hollywood themafeest niet snel zullen vergeten.
Bij Fundustry Adventures organiseren we het leukste Hollywood themafeest helemaal naar eigen wens. Neem de gasten mee over de rode loper het V.I.P. gedeelte in. De decoraties, outfits, muziek en activiteiten zorgen voor een uitstekende sfeer. Laat het organiseren maar aan ons over en geniet van jouw eigen Hollywood themafeest!
Op enkele locaties kan er in bepaalde seizoenen sprake zijn van een meerprijs.
---