Een vrouwen vrijgezellenfeest
Een vrijgezellenfeest is heel speciaal en moet daarom dus ook onvergetelijk zijn. Om ervoor te zorgen dat de vrijgezel de dag van haar leven heeft en haar vrijgezellenfeest nooit meer vergeet, heb je twee dingen nodig. Een van de dingen die uiteraard niet mag ontbreken op haar vrijgezellenfeest zijn haar beste vrienden en familieleden. Het tweede dat niet mag ontbreken tijdens een vrijgezellenfeest is een leuke opvulling van de dag en daar gaan wij het in deze blog met jullie over hebben.
Spannend vrijgezellenfeest
Een leuke opvulling van een vrijgezellen dag is heel breed, maar in dit blogartikel leggen we de nadruk op een spannend vrijgezellenfeest. Spannende activiteiten en opdrachten zorgen altijd voor veel hilariteit, maar door de spannende elementen in de activiteiten en opdrachten zorgt het er ook voor dat jullie het vrijgezellenfeest niet snel meer zullen vergeten!
Spannende activiteiten
Hieronder vind je een aantal spannende activiteiten voor tijdens jullie vrijgezellenfeest!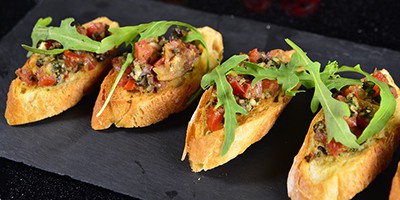 Escape Rooms
Een Escape Room is spannend en zenuwslopend uitje tegelijkertijd. Kunnen jullie een beetje puzzelen en raadsels oplossen? Mooi zo! Jullie worden in een Escape Room naar keuze gedropt en hebben 1 uur de tijd om hier vervolgens uit te ontsnappen. Los verschillende raadsels en puzzels op om de code te krijgen waarmee jullie de escape room kunnen verlaten! Lukt het jullie om uit de Escape Room te ontsnappen voor het einde van de tijd?
Klik op deze link en boek jullie Escape Room uitje!
Paintball
Zijn jullie opzoek naar een spannend en actief vrijgezellenfeest uitje? Dan is een paintball uitje echt iets voor jullie! Ga tijdens jullie paintball uitje de strijd met elkaar aan of kies ervoor om met jullie groep tegen een andere groep te spelen! Bij Fundustry Adventures spelen wij verschillende paintball spelvarianten waaronder; Team Deathmatch, Capture the Flag, Center the Flag, Free-for-All, Zombies en ga zo maar door. Super veel variatie dus!
Klik op deze link en boek jullie Paintball uitje!
Offroad rijden
Durven jullie aan en houden jullie wel van een leuke uitdaging? Kies dan voor het uitje 'Offroad rijden'. Tijdens deze uitdagende vrijgezellen activiteit ga je met een echte 4×4 terreinwagen off road rijden. Laat je vriendinnen jouw rijkunsten zien en zorg ervoor dat jullie niet kantelen!
Klik op deze link en boek jullie Off Road uitje!
Zips and Ropes
Voor deze activiteit is het niet handig om hoogtevrees te hebben. Houden jullie wel van spanning en zijn jullie niet bang om de hoogte in te gaan? Dan is 'Zips and Ropes' echt iets voor jullie! Maak gebruik van ons ruime assortiment aan klim attracties waaronder onze zipline over een meer en ons klim parcour door de bomen! Al met al, aan spanning niks te kort dus!
Klik op deze link en boek jullie Zips and Ropes uitje!
Niks voor jullie?
Zit jullie activiteit hier nou toch niet tussen? Klik dan op deze link en vind ons gehele assortiment aan vrijgezellenfeest activiteiten!
Spannende opdrachten
De opdrachten die wij voor jullie hebben bedacht zijn natuurlijk spannend, maar ook een tikkeltje gênant. Dat wordt dus lachen, gieren en brullen! Lees de blog over de spannendste en gênantste opdrachten voor tijdens jullie vrijgezellenfeest!
Vrijgezellenfeest vieren op locatie
Wil je een vrijgezellenfeest vieren in een grote stad? Dan kun je terecht op onze volgende pagina's:
---