Laat T-shirts bedrukken voor een onvergetelijk vrijgezellenfeest
Bij het organiseren van een vrijgezellenfeest komt ontzettend veel kijken. Wie nodig je uit, wat is het budget en wat ga je doen? Denk je dat je alles wel zo'n beetje geregeld hebt, maar mist er nog een persoonlijke touch? Laat de grappigste T-shirts bedrukken waarmee je gegarandeerd scoort bij je vrienden. Het is ook meteen een mooie herinnering aan een onvergetelijke dag. Lees snel verder voor T-shirt inspiratie en tips!
Vrijgezellenfeest activiteiten

---
Tips voor het bedrukken
Super leuk natuurlijk, je eigen T-shirts ontwerpen. Maar hoe doe je dat? Je kunt een toffe afbeelding van internet plukken, maar je kunt ook zelf aan de slag gaan. Wij geven je tips voor het ontwerpen en bedrukken van T-shirts!
Zorg ervoor dat de kleur van de tekstbedrukking niet te veel lijkt op de kleur van het T-shirt
Laat je zowel een afbeelding als tekst drukken? Dan is het mooi om een van de kleuren uit de afbeelding terug te laten komen in de tekstkleur
Zorg ervoor dat je afbeelding of foto minimaal 300 dpi is voor de beste kwaliteit
Is je lettertype groot genoeg? Check tijdens het bestellen even of je tekst goed leesbaar is
Gebruik een grafisch programma om een tof filter over je afbeelding te gooien
Check in de ontwerptool altijd of je T-shirt eruitziet zoals jij voor ogen hebt
Was de T-shirts binnenstebuiten om de bedrukking te beschermen
Houd er rekening mee dat het voordeliger is om meerdere shirts tegelijkertijd te bestellen
Bij voorkeur de shirts niet in de droogtrommel doen maar door de lucht laten drogen
Houd rekening met een levertijd. En zorg dat je je bestelling ruim een week van te voren geplaatst hebt, dan weet je zeker dat je het shirt op tijd binnen hebt.
De grappigste vrijgezellenfeest T-shirts
Om je wat inspiratie te geven hebben we de leukste en grappigste T-shirts voor je op een rijtje gezet.
Shirts met checklist – Vrijgezellenfeest T-shirts waarbij je een checklist af moet vinken zorgen voor een succesvol feest. Je hebt meteen een hele lijst met hilarische opdrachten die de aanstaande bruid of bruidegom moet uitvoeren.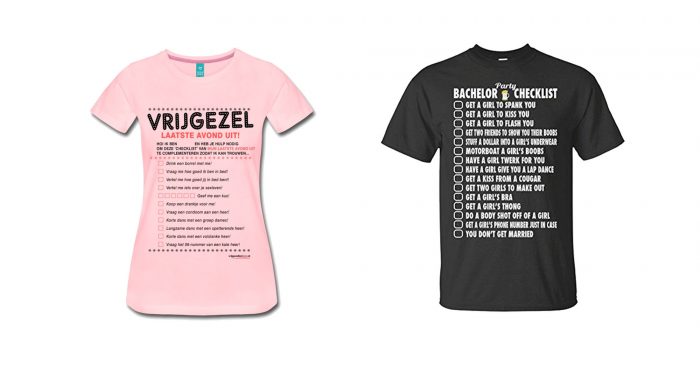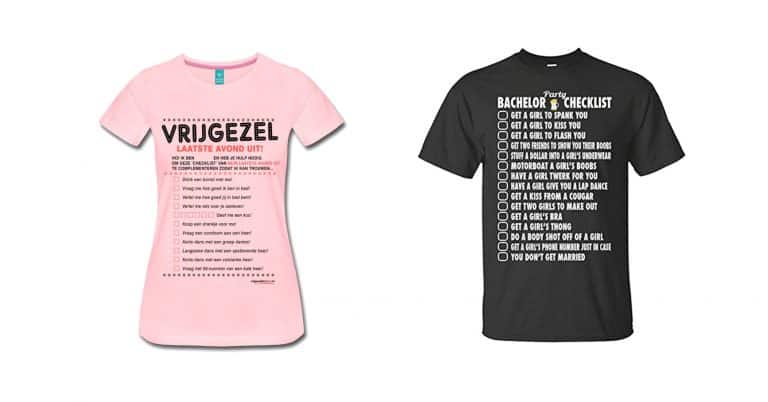 Shirts met grappige teksten – Shirts met foute en lachwekkende teksten zijn favoriet bij vrijgezellenfeesten. Het zorgt voor spontane reacties als jullie in het openbaar rondlopen, en maakt duidelijk wie het stralende middelpunt is. Tip: laat niet alleen een shirt drukken voor de vrijgezel, maar voor de hele groep!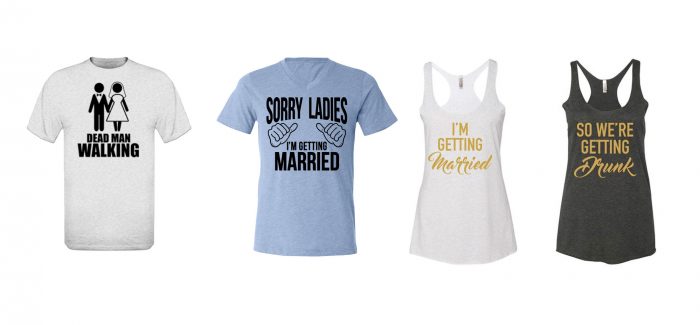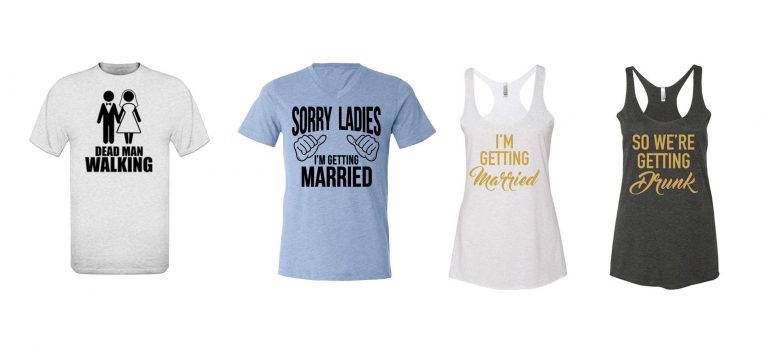 Subtiel shirt – Als je wel het stralende middelpunt wil zijn, maar niet compleet voor gek wil lopen is een wat subtieler shirt iets voor jou. Matching shirts voor het hele team, of een simpele tekst waarmee je laat zien dat het jouw dag is!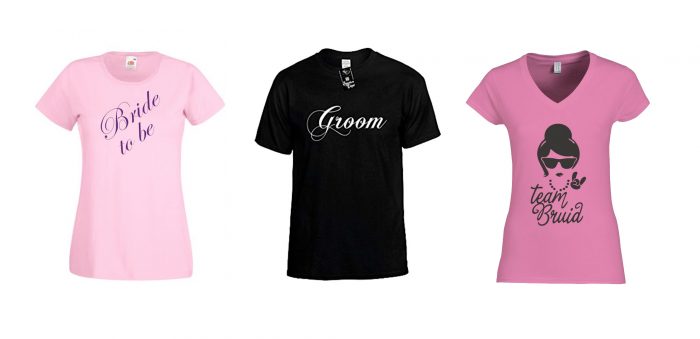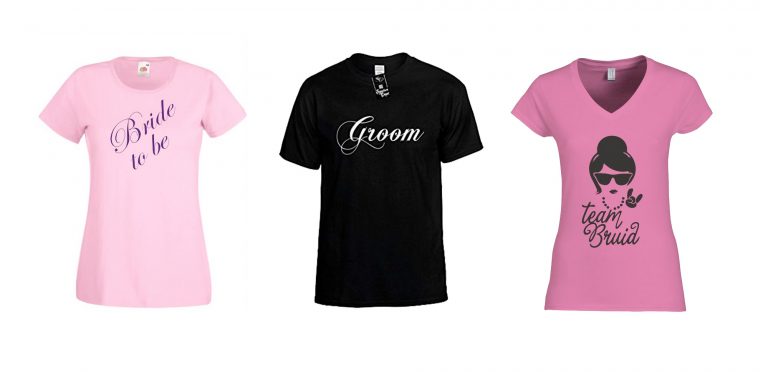 Wil jij nu ook zo'n tof T-shirt? Bij Drukwerkdeal.nl bestel je eenvoudig en snel je toekomstige vrijgezellenfeest T-shirt!
---
Meer over Vrijgezellenfeesten
Vrijgezellenfeest vieren op locatie
Wil je een vrijgezellenfeest vieren in een grote stad? Dan kun je terecht op onze volgende pagina's:
---