Een feestelijk evenement
Het kan zijn dat het bedrijfsevenement een formeel thema bevat. Natuurlijk wordt het evenement dan ook formeel in elkaar gezet maar met een feestelijk tintje. Bij Fundustry draait het om de fun van het evenement. Gezelligheid is erg belangrijk aangezien dat bij de gasten blijft hangen. Er is daarom altijd ruimte voor een gezellige afsluitingsborrel. Het is voor ieder evenement voordelig om gezellig na het evenement bij te kletsen.
Een bedrijfsfeest
Een knallend feest organiseren voor je collega's of juist voor (potentiële) klanten. Het kan allemaal bij Fundustry! Organiseer een leuk themafeest, personeelsfeest of jubileumfeest. We organiseren elk feest voor welke reden dan ook. Uiteraard wordt de aankleding volledig aan het thema aangepast. Je kunt bijvoorbeeld ook de opening van je bedrijf feestelijk vieren.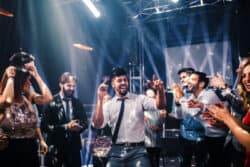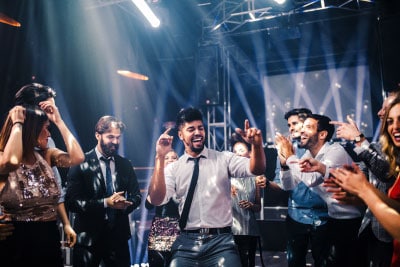 Mensen kennis laten maken met jouw bedrijf
Een evenement waarbij je jouw bedrijf op de kaart wilt zetten. Denk hierbij aan een feestelijke open dag, een netwerkborrel of een relatie evenement. Met deze evenementen staat het contact met andere mensen voorop. Het moet daarom een gezellig aangekleed evenement zijn met een nuttig doel. Het evenement zal volledig naar wens aangepast worden om het perfect te laten verlopen!
Presenteren
Je werknemers of (potentiële) klanten een nieuw product of project presenteren. Het kan op eigen- externe- en Fundustry locaties! Kies de beste locatie en wij regelen de rest. Een productpresentatie of kick-off event moet bij de gasten blijven hangen. Daar zullen we voor zorgen met behulp van perfecte locatie, presentatiemiddelen en catering.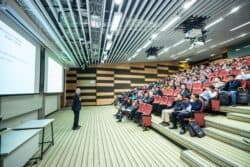 Vergaderen
Vergaderen kan op verschillende manieren. Is het een vergadering met het managementteam of juist met de hele afdeling? Kies voor een vergadering op één van onze locaties, zoals in Amsterdam, Rotterdam of Harderwijk. Of lijkt een management weekend jou een goed idee? Een overnachting en ontspannende activiteiten rondom effectief vergaderen. De beste vergaderarrangementen vind je bij Fundustry.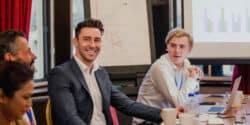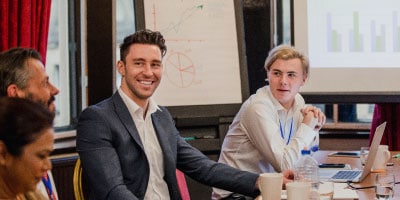 Bij Fundustry stellen we het bedrijfsevenement volledig naar wens samen. Samen zorgen we ervoor dat het een onvergetelijk evenement wordt.
---