Teambuilding
Een goede onderlinge relatie tussen collega's is essentieel op de werk vloer. Wanneer de collega's onderling geen goede relatie hebben, zorgt dit ervoor dat zij zich minder lekker in hun vel voelen en minder goed presteren in zowel een groep als individueel. Teambuilding is daarom erg belangrijk om de onderlinge relatie op de werkvloer goed te houden, zodat iedereen zich lekker voelt en iedereen goed met elkaar kan samenwerken. Voor het creëren van een goede teambuilding, zijn er veel verschillende teambuilding activiteiten die jullie kunnen doen. Alleen hoe kun je nou het beste zo teambuilding uitje organiseren en hoe zorg je ervoor dat iedereen het ook leuk vindt om te doen?
Teambuilding als bedrijfsuitje organiseren
 Een teamuitje organiseren is niet makkelijk, hier vind je daarom ook een aantal goede tips en leuke ideeën voor het organiseren van een teambuilding uitje. Het is erg belangrijk dat je jezelf een aantal vragen gaat stellen, zodat je duidelijk beeld krijgt van wat je precies wilt.
Met hoeveel personen gaan jullie het teamuitje doen?
Wat voor een soort uitje willen jullie doen? (Bijv. sportief, avontuurlijk of recreatief)
Wordt het enkel en alleen de activiteit die jullie gaan doen of maak je er een compleet uitje van inclusief eten en drinken?
Wanneer gaat het teamuitje plaatsvinden?
Waar gaat het teamuitje plaatsvinden en heeft iedereen vervoer om naar die locatie te komen?
Wat is het budget?
Wanneer je deze bovenstaande vragen allemaal voor jezelf hebt beantwoord, heb je een goed beeld van wat je precies wilt en kun je gaan beginnen met het zoeken van een leuke bijpassende activiteit!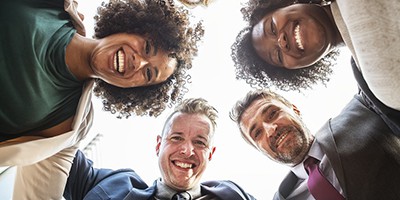 Leuke teambuilding activiteiten
 Bij Fundustry Adventures hebben wij een hoop leuke en uitdagende teambuilding activiteiten, waarvan je er hier onder een aantal vindt:
 Zit er hierboven nou niks bij wat jullie leuk lijkt voor jullie teambuilding uitje? Klik dan op deze link en zie wat wij nog meer aanbieden aan teambuilding uitjes!
---
Geïnteresseerd in meer informatie over bedrijfsuitjes?
Meld je aan voor onze speciale Bedrijfsuitjes Nieuwsbrief!
---