Een vrijgezellenfeest
Een vrijgezellenfeest moet natuurlijk alleen maar om plezier draaien en daar hoort dus geen felle discussie of onenigheid bij. Om ervoor te zorgen dat deze felle discussies en onenigheidjes niet voorkomen tijdens jullie vrijgezellenfeest, hebben wij een aantal handige tips en tricks voor jullie samengevoegd. Na het lezen van deze blog, wordt jullie vrijgezellenfeest gegarandeerd gezellig zonder gezeur en gezeik!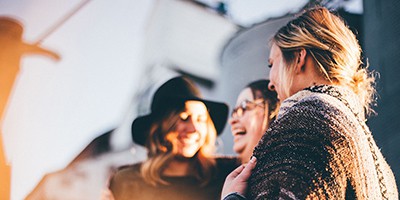 Communiceer!
Een van de dingen die erg belangrijk is bij het organiseren van een vrijgezellenfeest is een goede communicatie! Ook al draait het vrijgezellenfeest om de vrijgezel, er moet ook rekening gehouden met de rest van de groep. Zo wil een vegetariër er natuurlijk niet op de dag zelf achter komen dat er de hele dag alleen maar vlees is te eten. Hier moeten dus goede afspraken over gemaakt worden! Om jullie een handje te helpen bij het organiseren van jullie vrijgezellenfeest, hebben wij een aantal vragen samengesteld die ervoor zullen zorgen dat jullie niks vergeten!
Het organiseren van een vrijgezellenfeest
Door deze vragen gezamenlijk te beantwoorden zorg je er ten eerste voor dat jullie vrijgezellenfeest vlekkeloos verloopt en ten tweede dat er geen discussies kunnen ontstaan! Het is ook erg handig om de antwoorden op papier te zetten, zo zorgen jullie ervoor dat jullie niks per ongeluk vergeet.
– Wat voor een soort activiteit willen jullie gaan doen? (Vindt iedereen het leuk en durft iedereen er aan deel te nemen?)
– Op welke datum gaat het vrijgezellenfeest plaatsvinden? (Kan iedereen dan?)
– Waar gaat het vrijgezellenfeest plaatsvinden? En heeft iedereen vervoer om daar te komen? (Eventueel carpoolen)
– Wat is het budget voor het vrijgezellenfeest? (Is iedereen het eens met het totale kostenplaatje?)
– Wat en waar wordt er gegeten? (Is er rekening gehouden met vegetarisch of halal eten?)
Vrijgezellenfeest activiteiten Fundustry Adventures
Zijn jullie ook nog opzoek naar een leuke vrijgezellenfeest activiteit voor tijdens jullie vrijgezellenfeest? Neem dan met z'n allen ook nog even een kijkje in ons ruime assortiment aan vrijgezellenfeest activiteiten!
Vrijgezellenfeest vieren op locatie
Wil je een vrijgezellenfeest vieren in een grote stad? Dan kun je terecht op onze volgende pagina's:
---