TukTuk rijden
Basis deal
Tuktuk om uit te proberen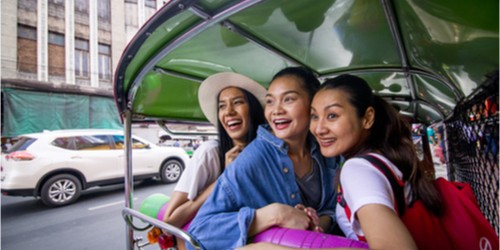 Deze deal bevat

✓

2 uur Tuktuk tour

✓

Enthousiaste gids

✓

Heerlijk 3 gangen diner
Diner deal
Meest gekozen pakket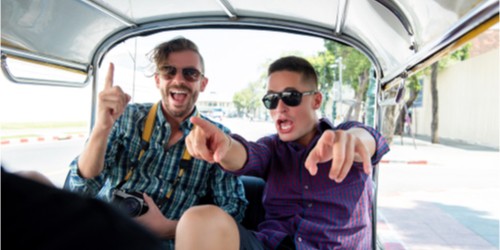 Deze deal bevat

✓

2 uur Tuktuk tour

✓

Enthousiaste gids

✓

Heerlijk 3 gangen diner
Escape to the moon
Wil je liever iets anders?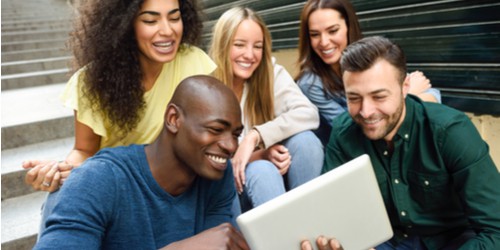 Dit arrangement bevat

✓

2 uur escape to the moon

✓

Enthousiaste spelbegeleider

✓

Inclusief Ipad
BOEK DIRECT!
---
Deze bedrijven zijn al fan!



---
Een onvergetelijke ervaring
Dagje uit met je vrienden, familie of je werk? Of een vrijgezellenfeest dat nog ergens gevierd moet worden? TukTuk rijden is geschikt voor iedereen! Het enige wat je nodig hebt is een 21-jarige die in het bezit is van een rijbewijs B om de TukTuk te besturen. Je maakt een prachtige tocht en veel plezier op een voertuig met drie wielen.
Wat is een TukTuk?
Een Tuktuk ook wel toektoek is een veelvoorkomend openbaarvervoermiddel in Aziatische landen met name in Thailand en India. Wanneer je rijdt hoor je ook een toek-toek geluid wat de naam verklaart. De plaats waar de passagiers zitten is overdekt en het voertuig heeft drie wielen. Een tuktuk is bedoeld voor 4 of 6 personen en een bestuurder. Als je een beetje ruim wilt zitten raden wij jou aan om met 4 personen in een tuktuk te gaan. Kom je met een grote groep? Rijden we met meerdere tuktuks gezellig achter elkaar aan!
Bedrijfsuitje?
Voor een leuk gemotoriseerd bedrijfsuitje met een echte Tuktuk ben je bij Fundustry Events aan het goede adres. Jullie worden met zijn allen ontvangen en krijgen dan een kleine maar vooral duidelijke uitleg over het rijden op een Tuktuk. Daarna kun je instappen en is er natuurlijk één iemand die de tuktuk bestuurd. Wanneer jullie ingestapt zijn beginnen we aan een fantastische tocht door een mooie omgeving. Je kunt onderweg natuurlijk lekker veel praten met de personen in jouw tuktuk en elkaar beter leren kennen.
---
Combineer TukTuk Rijden
Stel je voor, je bent klaar met je rit maar je wilt toch nog iets meer tijd samen? Dat is natuurlijk ook mogelijk bij ons. Je zou na het Tuktuk rijden een citygame kunnen doen of gezamenlijk lunchen. Ook kun je er voor kiezen als je iets later klaar bent om lekker te gaan dineren met zijn allen in een van onze veelbelovende restaurants of met mooi weer barbecueën. Dit wordt allemaal geregeld door Fundustry, lekker makkelijk toch? Natuurlijk zijn er buiten deze drie activiteiten ook nog vele andere opties, alles naar wens!
---