Ook nu is er tijd voor FUN!
Fundustry heeft namelijk als missie om elke dag het leven een stukje leuker te maken!
En in deze lastige tijden rondom het Corona virus is het nog belangrijker dat we onze missie nastreven.
Wij geloven dat we dit kunnen bereiken door mensen te verbinden en ze onvergetelijke momenten te laten beleven.
Maarja, hoe doe je dat met social distancing en quarantaine?
Ook voor ons in de evenementenbranche moeten wij als ondernemers elkaar steunen.
In deze blog vind je dus allemaal leuke en toffe "Corona Proof" uitjes terug.
Zodat wij allemaal, met elkaar, alsnog elke dag het leven een stukje leuker kunnen maken!
Kunnen we er straks weer met z'n allen op uit? Dan hebben wij de meest geschikte coronaproof uitjes al voor je klaar staan!
De Online pubquiz!
Het uitje van dit moment, met een tal van aanbieders en veel exposure in de media zal dit je niet ontgaan zijn. Met gratis programma's zoals Zoom kan iedereen deelnemen vanuit het comfort van zijn eigen huis. Sommige pubquizen bieden ook een serieuze gamehost aan terwijl bij andere pubquizen jezelf afwisselend de rol van gamehost op je neemt.
Hoe dan ook, de online pubquiz levert gegarandeerd FUN en is een ideale toevoeging aan de VriMIBo!
Onze lievelingsronde is iedereen geval de 90's!

Workshops
Tal van creatieve mensen geven nu ook online workshops. Je bestelt eenvoudig alle benodigdheden bij de aanbieder en volg live de online cursus mee. Van schilderen en houtbranden tot aan een chocolade workshops of dansen! Sommige workshops sturen enkel de instructies mee waardoor je rustig alle tijd hebt om bijvoorbeeld je eigen ibiza tas te pimpen.

Escape games
Een ruimte waarin je zit opgesloten met een groepje mensen om al puzzelend je weg naar te buiten te vinden. Een enorm tof concept wat helaas in deze tijd van social distancing dus niet echt werkt. Of toch wel? Verschillende variaties van escape games zijn online terug te vinden. Van puzzelpost waarbij je opdrachten door je brievenbus krijgt tot aan escape kisten die bij je thuis bezorgd en opgehaald worden. Ideaal dus voor het gezin dat toch al met elkaar in quarantaine zit of met een beetje slim gebruik van zoom of skype ook online te doen!
Onze favoriet is in ieder geval "de verloren herinnering"! Een initiatief van bijna 20 escaperoom ondernemers en is volledig online te spelen! En het allermooiste? Dit spel is volledig gratis te spelen (al worden alle donaties op het einde uiteraard zeer gewaardeerd). Wij zijn met ons kantoorpersoneel in ieder geval een goed aantal uurtjes zoet geweest!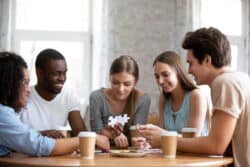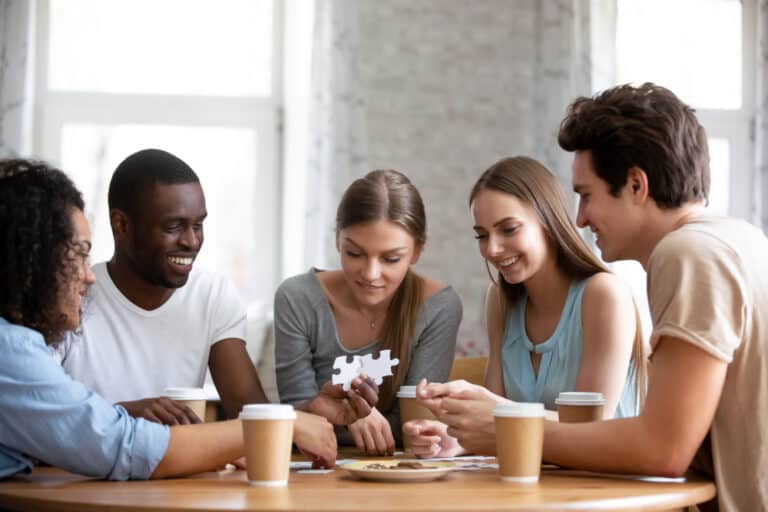 Proeverij vanuit thuis!
Mis je ook af en toe dat koude biertje of lekker wijntje uit de kroeg? Gezellig met elkaar op het terrasje in de zon wat drinken?  Dat kan nog steeds, naja, bijna dan.Verschillende horeca ondernemers, die uiteraard ook in zwaar weer zitten, bieden een proeverij voor thuis aan! Deze krijg je thuis gestuurd met uiteraard leuke informatie over alle biertjes of wijntjes! Voeg je vrienden toe op Zoom en geniet met elkaar! Of kruip samen lekker op de bank voor wat netflix en chill … ed wijn!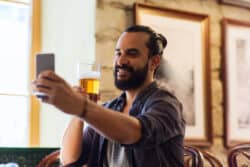 ---