De kerstvakantie
De kerst is de mooiste en de gezelligste tijd van het jaar, dus mogen we deze prachtige tijd niet onopgemerkt aan ons voorbij laten gaan. Op het internet vind je veel kerstevenementen en activiteiten die jullie eventueel kunnen doen tijdens jullie kerst vakantie, maar welke kerstevenementen en activiteiten zijn nou het leukst? Om jullie een handje te helpen, hebben wij voor jullie een selectie gemaakt van de leukste evenementen die jullie kunnen bezoeken en de leukste activiteiten die jullie kunnen doen bij Fundustry!
De top 8 leukste kerstuitjes
Hieronder vinden jullie een top 4 van de leukste kerst evenementen en een top 4 van de leukste kerst activiteiten bij Fundustry!
Top 4 leukste kerst evenementen
Top 4 leukste kerst activiteiten bij Fundustry
Top 4 kerst evenementen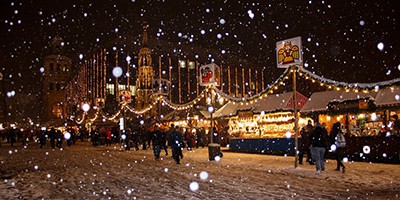 Santa Run in Nijmegen
Zijn jullie nou echte hardlopen fanaten? Doe dan mee aan de Santa Run in Nijmegen! Tijdens de Santa run ren je in een kerstmannen pak 2,5 kilometer door de binnenstad van Nijmegen. Buiten dat het super hilarisch en leuk is, steun je ook nog eens een goed doel! Wat wil je nog meer? Vind je het nou niks om aan deze 'Run' mee te rennen? Dan kom je toch gewoon lekker kijken! Het is natuurlijk ook gewoon super leuk om al die mensen in een kerstmannen pak te zien hardlopen!
Het Amsterdamse Winterparadijs
Geheel in het teken van de kerst, is de RAI in Amsterdam dit jaar weer helemaal in een gezellig winterjasjes gestopt voor het jaarlijkse 'Amsterdamse Winterparadijs'! Het evenementencomplex pakt dit jaar groter uit dan ooit tevoren! Zo kunnen jullie bijvoorbeeld schaatsen op een binnen en buiten schaatsbaan, waarvan de binnenbaan is gedecoreerd met een prachtig deken van lichtjes. Verder kunnen jullie een rondje doen in het mega reuzenrad of glij met een band van een echte sneeuwbaan af! Willen jullie even lekker bij komen? Dat kan in de après ski hut met live muziek van onder andere Lil Kleine en Xander de Buisonjé!
Kerstcircus Ahoy
Zijn jullie opzoek naar een spectaculaire kerst? Ga dan naar het kerstcircus in Ahoy! Zak lekker weg in je stoel en geniet van alle spectaculaire acts die het kerstcircus jullie te bieden heeft. De acts hebben uiteraard een kerstthema en de zaal is prachtig versierd, om de bezoeker een extra kerst gevoel te geven
Winter Station Utrecht
Zijn jullie echte treinliefhebbers? Ga dan in de kerstvakantie naar het spoorwegmuseum in Utrecht! Het museum is in de maanden december en januari helemaal mooi aangekleed in het thema van kerst. Overal hangen gezellige kerstlichtjes en kerstdecoraties, waardoor je helemaal in de kerst vibe komt! Elke dag zijn er verschillende activiteiten te doen en je kunt de hele dag door genieten van heerlijke live muziek!
Top 4 kerst activiteiten bij Fundustry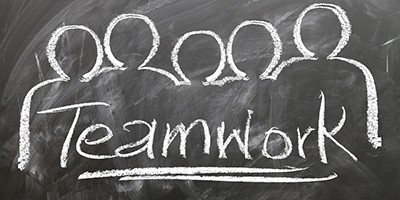 Escape Room
Houden jullie van spanning, zijn jullie goed in raadsels en zijn jullie stressbestendig? Dan is een Escape Room echt iets voor jullie! Tijdens een Escape Room is het de bedoeling dat jullie, zoals de naam al zegt, ontsnappen uit een ruimte. Tijdens de 1 uur durende Escape room, krijgen jullie te maken met verschillende puzzels en raadsels die jullie uiteindelijk naar de uitgang zullen leiden. Werk goed samen en ontsnap uit de Escape Room voor het einde van de tijd! Klik op deze link en zie al onze Escape Room thema's!
Klimpark
Hebben jullie geen hoogtevrees en houden jullie wel van een uitdaging? Kom dan een klimuitje doen tijdens jullie kerstvakantie! Geniet van al het moois dat ons Klimpark jullie te bieden heeft. Vlieg bijvoorbeeld met een kabelbaan over het meer, klauter door de bomen met een speciaal daarvoor aangelegd klimparcour of doe een van onze andere vele activiteiten! In ons klimpark vervelen jullie je nooit! Klik op deze link en boek een klimuitje voor tijdens jullie kerstvakantie!
Workshops
Zijn jullie opzoek naar een wat rustiger uitje, waarbij jullie ook lekker binnen kunnen zitten? Kies dan voor een van onze workshops! Bij Fundustry Adventures hebben wij tal aan workshops die erg leuk zijn om te doen tijdens jullie kerstvakantie! Klik op deze link en bekijk snel ons ruime assortiment aan workshops!
Expeditie Robinson
Tijdens deze activiteit gaan jullie, net als in de echte televisie serie, verschillende behendigheidsproeven uitvoeren! Ons Expeditie Robinson parcour is geïnspireerd door proeven uit het echte programma, zo worden jullie dus getest op jullie behendigheid, balans en survival skills! Welk kamp gaat er met de winst vandoor, noord of zuid? Klik op deze link en boek een onvergetelijk Expeditie Robinson uitje!
---