Vrienden quiz
Tijdens een vrienden dag is het erg leuk om een quiz over elkaar te houden. Bij de vriendenquiz is er vooraf geen goed of fout antwoord vastgesteld, maar gaat het er om op welke naam het meest gestemd wordt. De naam waar het meeste op gestemd is, is dus goed! Zo kunnen jullie eindelijk een keer die ene vriend of vriendin laten weten dat iedereen hetzelfde denkt over een bepaalde eigenschap van hem of haar, super grappig dus!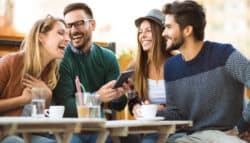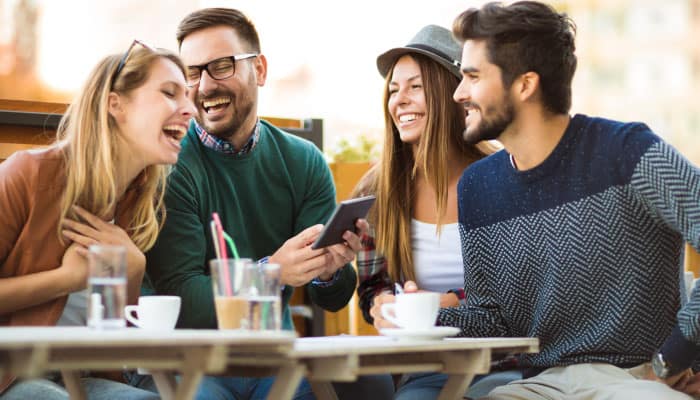 Je kunt de quiz op verschillende manieren spelen. Wanneer je met een kleine groep de quiz speelt, is het leuk om met bordjes te werken met op elke kant van ieder bordje een naam van een van de medespelers. Wanneer jij vindt dat een bepaald persoon bij deze vraag hoort, dan steek je het bordje met zijn of haar naam in de lucht! Je kunt de quiz ook in de vorm van een drankspel doen, degene met de meeste stemmen moet een slok nemen!
Vrienden dag in coronatijd
In deze periode zie je niet zo vaak je vrienden als je zou willen. Afspreken kan, maar hoeft niet. Een avondje digitaal borrelen mét een leuke vriendenquiz is net zo leuk! Neem hiervoor allemaal pen en papier en noteer je antwoorden voor jezelf. Nadat alle vragen zijn gesteld kunnen jullie per stuk bespreken wat het best passende antwoord moet zijn volgens jullie hele groep.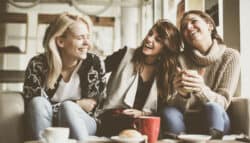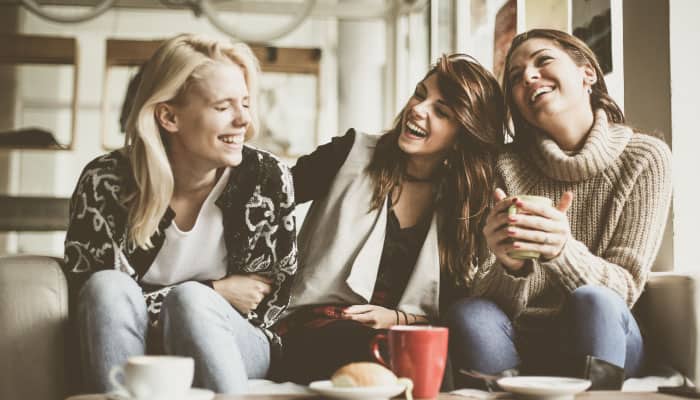 De 15 leukste vragen
Wie komt er altijd te laat?
Wie snurkt er het meest en het hardst?
Wie kan nooit toegeven dat hij of zij fout zit?
Wie kan het lelijkst schrijven?
Wie heeft de meeste vriendjes of vriendinnetjes gehad?
Wie kan er niet tegen zijn verlies?
Wie heeft de meeste bedpartners gehad?
Wie is het snelst zenuwachtig?
Wie heeft het meeste last van een ochtendhumeur?
Wie is altijd als eerste dronken?
Wie verzint de meeste smoesjes?
Wie wordt er altijd als eerste op zijn teentjes getrapt?
Wie blijft er voor altijd vrijgezel?
Wie durft er het minst?
Wie gedraagt zich altijd het slechts wanneer diegene dronken is?
Extra corona quiz vragen
Wie stond er als eerste in de winkel om te hamsteren voor de lockdown?
Wie heeft er minimaal 4 weken in zijn/haar joggingbroek rond gelopen?
Wie was het meest blij toen de kinderen weer naar school mochten?
Wie had de meeste coronakilo's?
Wie staat er als eerste op een feestje/concert/festival zodra het weer mag?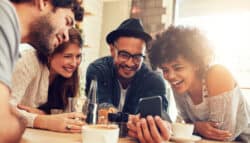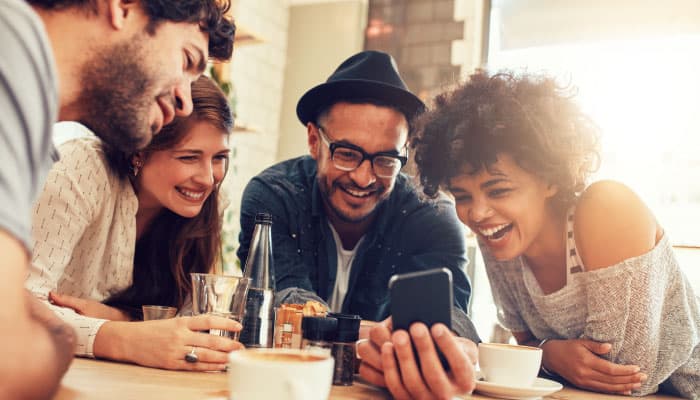 Hebben jullie nou geen zin om dit allemaal zelf te organiseren? Klik dan op deze link en boek een geheel verzorgde vriendenquiz bij Fundustry Adventures!
---