Hoe leuk is het om tijdens het vrijgezellenfeest zoveel mogelijk over elkaar te weten te komen? Of om de bruid juist te testen met allerlei vragen over jullie vriendschap en over de bruidegom? Je kunt er alle kanten mee op. En bij mijnvriendenboekje.nl weten ze daar alles van. Wij vroegen hen om hun leukste tips!
Activiteiten vrijgezellenfeest

---
Vrijgezellenfeest Tips
Tip 1: Geef de vrijgezel een vriendenboek cadeau
Je kent het vriendenboekje vast nog wel van vroeger met vragen als 'Wat is je hobby?' en 'Wat is je lievelingskleur?'. Maak met alle vriendinnen een boek vol hilarische vragen en lang bewaarde foto's kan. Geef antwoord op vragen die er echt toe doen, zoals:
De leukste outfit voor jouw vrijgezellenfeest:
Zo ziet jouw perfecte stripper eruit:
Op dit nummer gaan de voetjes van de vloer:
De liefde spat er bij jullie vanaf omdat:
Hier gaat mijn hart sneller van kloppen:
Dat kan op onze site mijnvriendenboekje.nl. Iedereen vult haar pagina online in waarna er een echt boek van gemaakt wordt, wat ook nog eens helemaal leuk wordt verpakt! Een echt cadeautje voor deze onvergetelijke dag.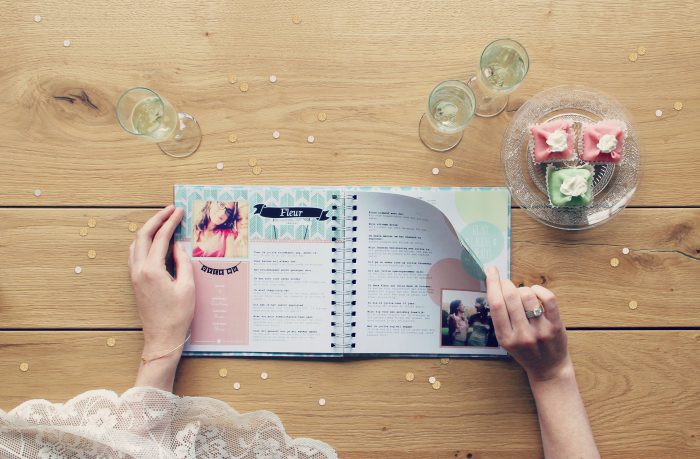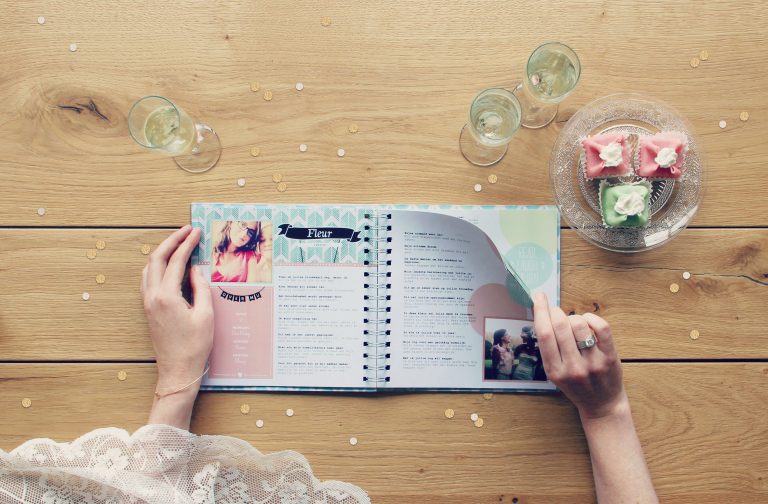 Lees hier alles over een vriendenboek voor een vrijgezellenfeest
Tip 2: Bruid en bruidegomquiz
Hoe goed kent de bruid de bruidegom eigenlijk? Daar gaan jullie snel genoeg achter komen met de Bruid en bruidegom quiz! Stel een lijst met korte vragen samen en laat de bruidegom vooraf al deze vragen te beantwoorden waarna je de kennis van de bruid kunt testen op het vrijgezellenfeest. Denk bijvoorbeeld aan vragen als:
Mijn guilty pleasure
Hier was onze eerste zoen:
Mijn lievelingsgerecht:
Mijn favoriete nummer:
Onze leukste vakantie samen:
Bij veel foute antwoorden mag de bruid uiteraard voor straf een shotje nemen 😉
Tip 3: Vragenvuur
Wie is eigenlijk de beste vriendin van de bruid? Dat testen jullie met een quiz! Stel van te voren een vragenlijst samen met vragen over de bruid die iedereen apart invult. Dit kan je tijdens het vrijgezellenfeest doen of voorafgaand hieraan. Vervolgens stellen jullie de prangende vragen aan de vrijgezel waaruit zal blijken wie van de vriendinnen de meeste vragen goed heeft en dus die dag als beste vriendin van de bruid benoemd wordt!
We hopen jou als ceremoniemeester hiermee weer een beetje op weg te hebben geholpen!
Geschreven door: het team van mijnvriendenboekje.nl
---
Vrijgezellenfeesten
Vrijgezellenfeest vieren op locatie
Wil je een vrijgezellenfeest vieren in een grote stad? Dan kun je terecht op onze volgende pagina's:
---