Walking Dinner
4 uur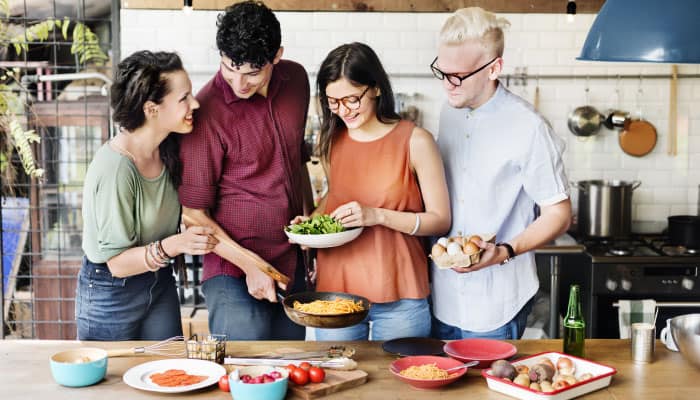 ✓

Enthousiaste gids

✓

3 populaire restaurants

✓

Heerlijk 3-gangen diner
---
Deze bedrijven zijn al fan!



---
Stadswandeling en Diner
Programma
Onze gids en jij spreken af op een centrale plek in de stad. Deze plek zal ook het startpunt zijn van de walking dinner tour. Met de walking dinner tour beleven jullie dit unieke arrangement door heerlijk te dineren en te wandelen in een stad naar jouw keuze. Het voor-, hoofd-, en nagerecht zal ieder in een ander restaurant in de stad zijn. Natuurlijk hebben we de beste en lekkerste restaurants uitgekozen voor iedere gang. Laat je verassen en verwennen door de unieke smaken van de stad. Tussen de gangen door wordt er gewandeld, door de gezellige en mooiste straten. Samen met je vrienden, familie of collega's en de enthousiaste gids.
Onze gids gaat jullie alles vertellen over de stad. De geschiedenis, de architectuur, de feiten en nieuwste en leukste weetjes. Tussen iedere gang door, ga je een stukje bezoeken van de stad. Tussendoor wordt er heerlijk gegeten, gelachen en gekletst. De route eindigt na het dessert.
---
Walking Dinner Combineren
De walking dinner is de ideale aanvulling aan jullie avondprogramma voor een dagje uit! Ontdek samen een prachtige stad naar jullie eigen keuze. De walking dinner is ook heel leuk om te boeken in combinatie met een uitje, workshop of andere activiteit. Bel gerust even om de mogelijkheden te bespreken want bij Fundustry Adventures is bijna alles mogelijk om van jou uitje, een ultieme beleving te maken.
---