Een themafeest, wat houdt het in?
Een themafeest is geschikt voor elk soort evenement. Organiseer het voor een personeelsfeest of geef een themafeest voor je beste vriend. Een themafeest is een gezellig feest met allerlei soorten entertainment. Het feest wordt leuk aangekleed met prachtige decoraties, grappige outfits en hapjes in de stijl van het thema. Hoe het feest wordt aangekleed is volledig afhankelijk van jouw gekozen thema. Kies een thema die jou het meeste aanspreekt, zoals Proud to be fout, Hollandse avond of een Oktoberfest! Alles is mogelijk bij het organiseren van themafeesten.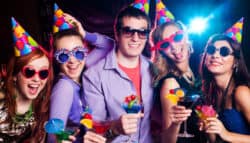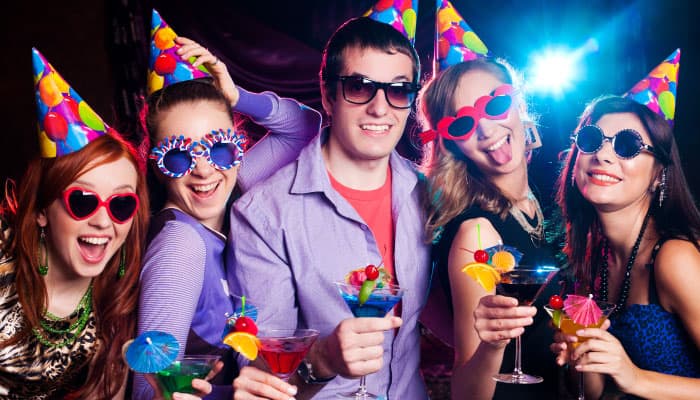 Entertainment
Wat de avond compleet maakt is het entertainment. Een top DJ voorziet de avond van de grootste hits van jouw gekozen thema. Zo zal ook de rest van de aankleding aansluiten op het thema. Kies jij voor het casino themafeest, dan ga je natuurlijk ook pokeren! Kies je het Hawaii themafeest, dan is er een cocktailbar! Op een themafeest wordt er flink uitgepakt met de decoraties, zo wordt op het Into the Jungle themafeest de zaal omgebouwd tot de Jungle met lianen en tropische planten. Zelfs het catering team loopt in de te gekke outfits van jouw themafeest.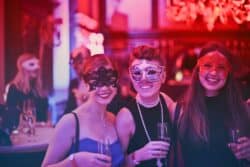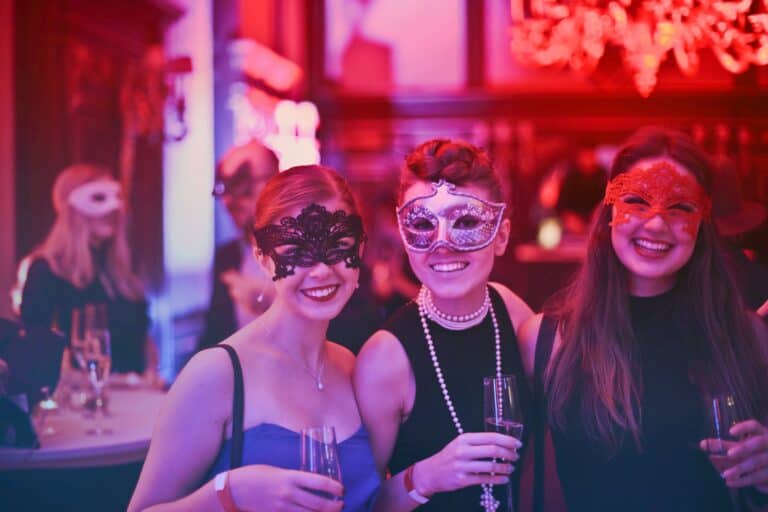 Hapjes en drankjes
De lekkerste hapjes en drankjes worden geserveerd voor je gasten. Uiteraard gebaseerd op één van de leuke thema's. Halve liters bier en worst op het Oktoberfest tot knakworstjes en mini frikandellen op de Hollandse avond. Zo heeft elk themafeest andere hapjes en drankjes. De themafeesten zijn dan ook allemaal uniek!
Een themafeest bij Fundustry Adventures
Het leukste themafeest organiseer je bij Fundustry Adventures! Kies uit één van onze leuke thema's en we stellen jouw themafeest helemaal naar wens samen. Bij Fundustry Adventures organiseren we evenementen op maat. Heb jij nog wensen voor het feest? Laat het gerust weten en wij zorgen voor de uitvoering. Organiseer jouw themafeest op één van onze 10 locaties of bepaal zelf de locatie voor een onvergetelijke avond!
---