Aboriginal Painting
Echte Dot Painting!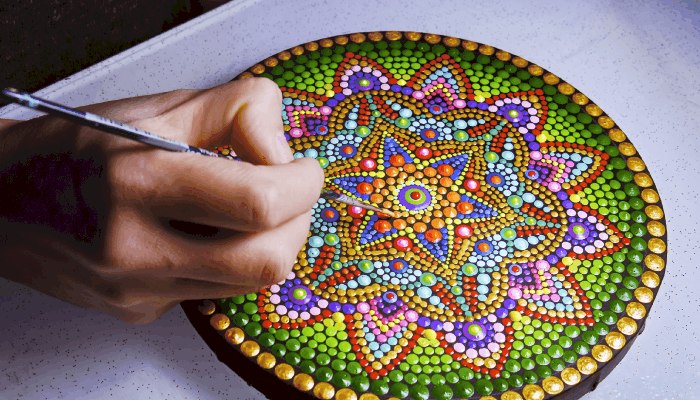 ✓

Workshop Aboriginal Painting
Boek direct
Fundustry Deal XXL
Meest populair!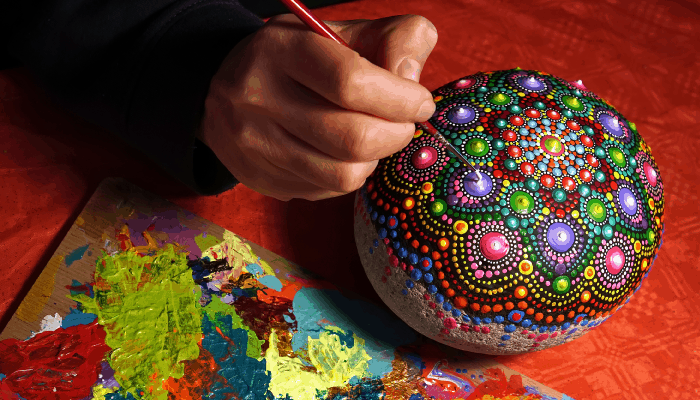 ✓

Ontvangst met koffie & muffins

✓

Workshop Aboriginal Painting

✓

1 extra activiteit naar keuze

✓

BBQ (do it yourself) + 2 drankjes
Fundustry Deal TOP
Compleet pakket!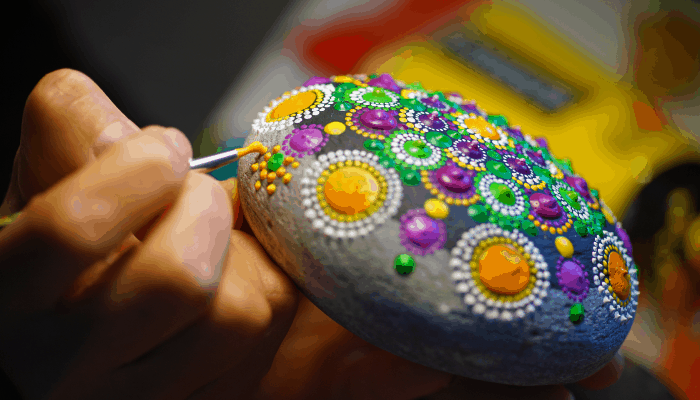 ✓

Ontvangst met koffie & muffins

✓

Workshop Aboriginal Painting

✓

2 extra activiteiten naar keuze

✓

BBQ (do it yourself) + 3 drankjes
---
Deze bedrijven zijn al fan!



---
Dot Painting Workshop
Ga 'Down Under' met de aboriginal dot painting workshop! Waan je in het warme Australië en ontspan volledig tijdens deze workshop. Het zetten van stippen met verf heeft een rustgevende werking. In het resultaat kun je diverse patronen verwerken die je mooi vindt, of die je op de voorbeelden hebt gezien. Een workshop waar je niet alleen met penselen werkt, maar ook met stokjes, wattenstaafjes en naaldjes. Zo maak je verschillende maten stippen op je kunstwerk.
De begeleider zal meer vertellen over de oorsprong en het ontstaan van deze specifieke kunstvorm. De aboriginals schilderde niet alleen op canvasdoeken, ook het servies en hun bekende blaasinstrument de didgeridoo konden het niet ontgelden. Overal kwamen kleurrijke dot paintings op terug.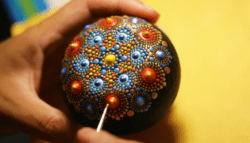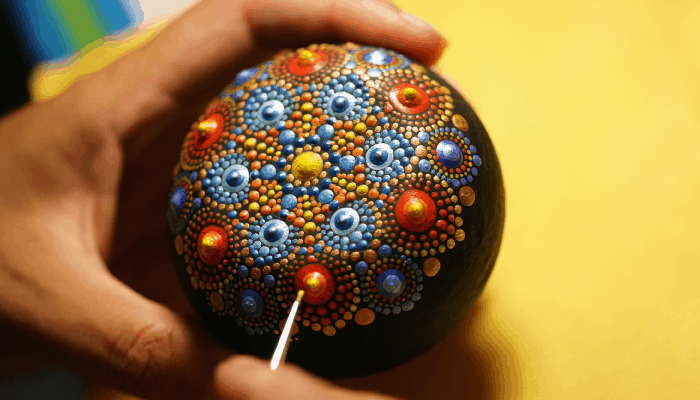 Dot painting voor beginners
Deze workshop is voor beginners, vandaar dat de focus ligt op het stippen van een canvas doek. Zo maak je een aboriginal painting om thuis aan de muur te kunnen hangen. Raak je wat meer ervaren met aboriginal dot painting, dan is het aan te raden om eens servies te beschilderen met dots. Een enorme hype, maar wel pittiger dan een plat doek. De effecten en het resultaat zijn helemaal aan jou!
Schilder workshop vrijgezellenfeest
Samen een middagje schilderen als afscheid van een vrijgezel? Tijdens de aboriginal dot painting workshop kun je ontspannen en gezellig samen aan de slag. Ieder maakt zijn eigen kunstwerk en laat daarin patronen en bewegingen terug komen die verwijzen naar het warme Australië. Op zoek naar een leuk cadeau of een kleine hint voor het vrijgezellenfeest? Denk dan eens aan een dot painting kit voor de vrijgezel. Zo kan er thuis nog even doorgestipt worden bij interesse. Een gezellige middag om samen met vrienden of vriendinnen een creatieve kant te ontdekken.
Onze coronaproof locaties
Op al onze locaties is de aankomst van groepen volledig afgestemd op de capaciteit van het gebouw. De tafels zijn extra ruim opgezet en de toiletten hebben een speciale wachtrij en worden extra vaak schoongemaakt. Tijdens de workshop heeft ieder een eigen zit/staplek met voldoende ruimte om zich heen om de creativiteit los te laten.
---
Boek Aboriginal Painting











Is je groep te groot om te boeken?
Vraag dan een offerte aan!
---