Workshop Ibiza Hoed
Zomerse Accessoire!
Boek
Fundustry XXL Deal
Meest populair!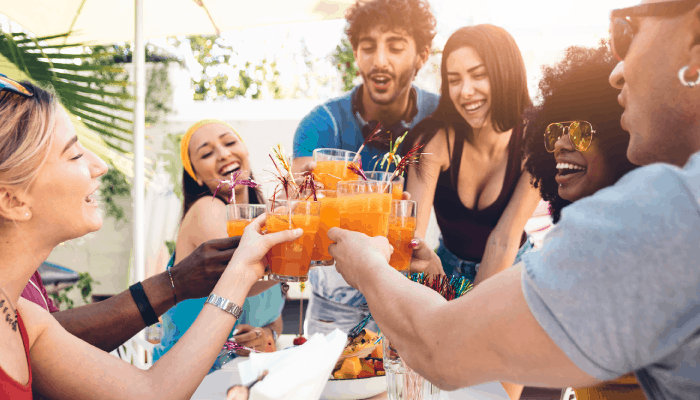 ✓

Koffie of Prosecco met Muffin

✓

Workshop Ibiza Hoed

✓

Extra activiteit naar Keuze

✓

Keuze uit BBQ of Kipmenu incl. 2 drankjes
Fundustry TOP Deal
Compleet pakket!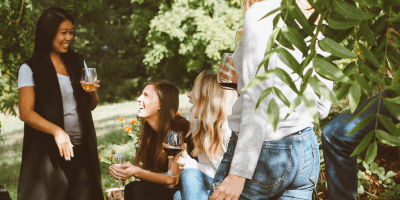 ✓

Koffie of Prosecco met Muffin

✓

Workshop Ibiza Hoed

✓

Extra 2 activiteiten naar Keuze

✓

Keuze uit BBQ of Kipmenu incl. onbeperkt drinken
---
Deze bedrijven zijn al fan!



---
Ibiza strand hoed
Als basis krijg je een rieten strand hoed en dan begint de workshop. Pimp je ibiza hoed totdat jij ermee over straat durft. Bevestig kunstbloemen en strikjes, schilder patronen op de rand of hang franjes aan de hoed. Alles om er ibiza waardig uit te zien. Tijdens de workshop ibiza hoed maken krijg je alle materialen tot je beschikking om er een draagbaar zomerse accessoire van te maken.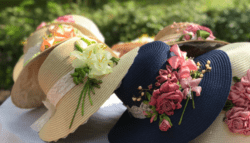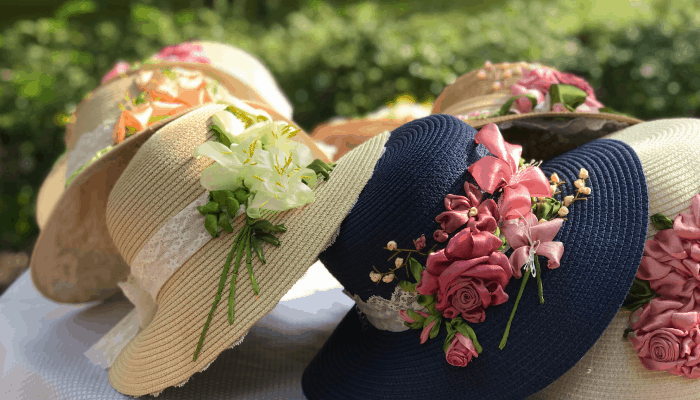 Rieten Ibiza hoed
Een strand hoed is vaak gevlochten stro of riet. Natuurlijke materialen die een bohemian uitstraling hebben. Omdat een kale hoed maar saai is, pimp je hem tot in de puntjes van ibiza style. Ga aan de slag en maak een mooie ibiza dames hoed. Liever een stoere uitstraling of een hoed om cadeau te geven? Rieten ibiza hoeden zijn ook bij mannen erg populair. Een strand hoed is namelijk zeer praktisch als zonbescherming voor je gezicht en nek.
Wil je het resultaat van deze creatieve workshop dragen? Combineer het dan eens met de ibiza armbandjes of ibiza tas die je ook zelf kunt pimpen. Misschien kun je wel een match maken en kun je volledig in ibiza style het strand bezoeken komende zomer.
Workshop vrijgezellenfeest
Een laatste dagje op stap met alles dames voordat de bruid het ja-woord gaat geven. Doe een gezellige workshop tijdens je vrijgezellenfeest en ga met een prachtig resultaat naar huis. Een creatieve workshop werkt ontspannen en is leuk om te doen, omdat er genoeg tijd is om te kletsen met elkaar. Deel je ideeën en creativiteit tijdens de workshop en haal het beste uit jezelf.
Een creatieve workshop is perfect te combineren met een cocktail workshop, erg leuk tijdens een vrijgezellenfeest. Creatief en lekker iets drinken, twee vliegen in één klap. Denk wel na over de volgorde waarin je deze workshops doet. Ga je helemaal wild tijdens je vrijgezellenfeest? Kies dan voor een schilder workshop Pimp je Willy, speciaal voor vrouwen 18+!
Onze coronaproof locaties
Op al onze locaties is de aankomst van groepen volledig afgestemd op de capaciteit van het gebouw. De tafels zijn extra ruim opgezet en de toiletten hebben een speciale wachtrij en worden extra vaak schoongemaakt. Tijdens de workshop heeft ieder een eigen zit/staplek met voldoende ruimte om zich heen om de creativiteit los te laten.
---
Workshop Ibiza Hoed Boeken













Is je groep te groot om te boeken?
Vraag dan een offerte aan!
---