Zilveren Ketting Tekst
Uniek Sieraad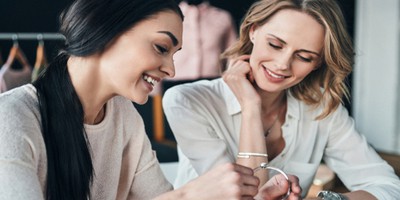 ✓

Workshop Zilveren Ketting Tekst
Boek direct
Fundustry XL Deal
Compleet pakket!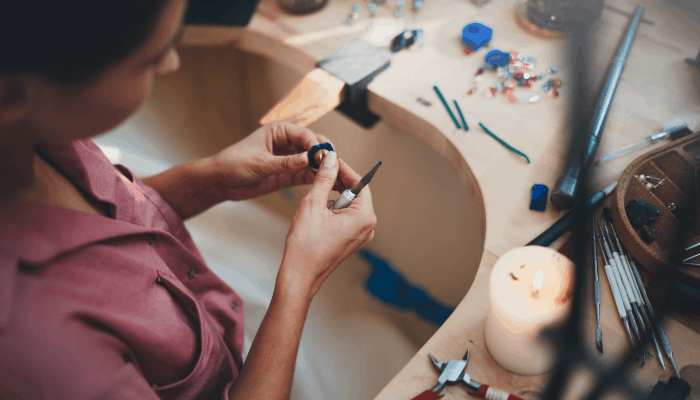 ✓

Koffie met Muffin

✓

Workshop Zilveren Ketting Tekst

✓

Kipmenu incl. drankje
Fundustry XXL Deal
Meest populair!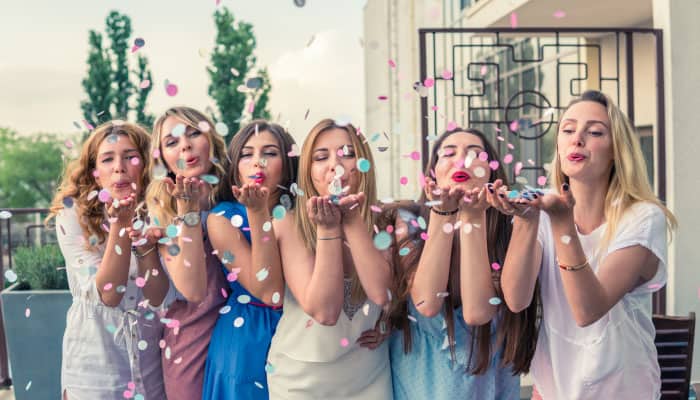 ✓

Koffie of Prosecco met Muffin

✓

Workshop Zilveren Ketting Tekst

✓

Extra activiteit naar Keuze

✓

Keuze uit BBQ of 3 gangen menu
---
Deze bedrijven zijn al fan!



---
Zilveren Ketting Tekst maken
Een zilveren ketting met tekst maak je op een andere manier dan een zilveren ring met tekst. Je hebt iets meer ruimte om je boodschap kwijt te kunnen, maar je zult het zilver meer moeten bewerken om het de perfecte uitstraling te geven waar je naar op zoek bent. Niet de hele ketting is van zilver, alleen het hangertje dat je kunt bestempelen.
Iedereen krijgt een stukje zilver om te bewerken. Je kunt dit in elke gewenste vorm knippen, bijvoorbeeld een hartje, puzzelstukje, sterretje of gewoon rond. De zijkant van het zilver moet gevijld en geschuurd worden totdat het glad aanvoelt. Zo weet je zeker dat het niet in je kleren blijft haken als je de ketting draagt.
Voor het bestempelen krijg je alle letters, cijfers en heel veel figuurtjes tot je beschikking. Met een hamer sla je de stempels in het zilver. Omdat zilver een zacht edelmetaal is, zie je al snel resultaat. Ga voor de naam van je geliefde met een hartje erbij, of de datum van je huwelijk met een ringetje. Een herinnering aan je lieve hondje kan natuurlijk ook met naam en een hondenpootje. Alle opties zijn mogelijk, zolang het maar op je zilveren hangertje past.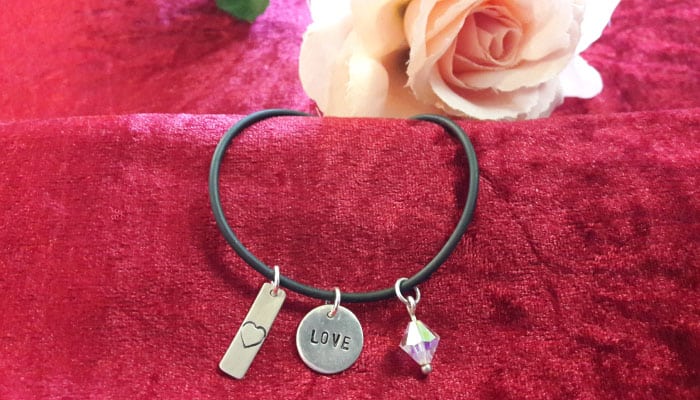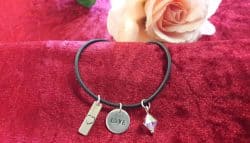 Is het zilveren hangertje helemaal klaar? Dan wordt hij nog afgewerkt en gepolijst, zo krijgt het een glanzende uitstraling voor aan de ketting. De kettinkjes zijn van zwart leer en worden op maat gemaakt per persoon. Zo kun je zelf bepalen op welke lengte je hangertje om je nek hangt. Helemaal af? Draag je ketting direct met trots, of bewaar hem in het doosje dat je meekrijgt. Een uniek sieraad om thuis te laten zien.
Zilver workshop
Ben je niet zo van een zilveren ketting, maar wil je wel een zilver workshop volgen? Probeer dan eens een zilveren ring met tekst te maken, of bewerk een zilveren armband naar jouw persoonlijke stijl. Twee leuke edelsmeden workshops die je met een groep vriendinnen of collega's uitstekend kunt doen tijdens een dagje uit.
Onze coronaproof locaties
Op al onze locaties is de aankomst van groepen volledig afgestemd op de capaciteit van het gebouw. De tafels zijn extra ruim opgezet en de toiletten hebben een speciale wachtrij en worden extra vaak schoongemaakt. Tijdens de workshop heeft ieder een eigen zit/staplek met voldoende ruimte om zich heen om de creativiteit los te laten. 
---
Zilveren Ketting Tekst Boeken















Is je groep te groot om te boeken?
Vraag dan een offerte aan!
---