Dagje weg tijdens de kerstvakantie
Tijdens de kerstperiode ben je natuurlijk vaak gewoon met je familie lekker thuis. Ook leuk en gezellig natuurlijk, alleen de deur uit gaan tijdens kerst is nog leuker! Tijdens de kerstdagen zijn er tal aan activiteiten en evenementen waar jullie een onvergetelijke kerst kunnen beleven. Ervaar de gezellige sfeer van alle mensen bij elkaar en niet te vergeten de heerlijke chocomelk met slagroom! Om jullie een handje te helpen bij het uitzoeken van leuke kerstuitjes, hebben wij voor jullie een top 5 samengesteld van de leukste kerstuitjes voor tijdens jullie kerstvakantie!
Top 5 leukste kerstuitjes
Hieronder vinden jullie de top 5 leukste kerstuitjes voor tijdens jullie kerstvakantie!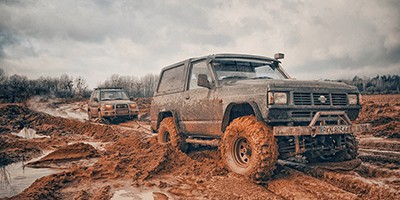 De kerstgrotten in Valkenburg
In Valkenburg is er elk jaar weer een kerstmarkt in een nostalgische ondergrondse grot. De gemeentegrot ligt onderaan de bekende Cauberg en is de meest bezochte ondergrondse kerstmarkt van Europa. Waan je door prachtig verlichte gangen en kamer van de grot en beleef een onvergetelijke kerst!
Bezoek een kerstshow in een tuincentra
Elk jaar zijn weer tal aan tuincentra's helemaal ingericht voor de kerstperiode en zijn dus ook erg leuk om te bezoeken. Iedereen heeft vast wel een tuincentra bij hem of haar in de buurt die ook zo prachtig is ingericht. Het mooie van dit kerstuitje, is dat het niks kost! Tenzij je wat koopt natuurlijk…
De Winter Efteling
Zijn jullie opzoek naar een sprookjesachtige en betoverende kerst? Dan moeten jullie echt naar de Winter Efteling! Tijdens de wintermaanden is de gehele Efteling in een winterjasje gestopt, wat dus uiteraard voor een heerlijke gezellige sfeer zorgt! Buiten dat ze het winters hebben aangekleed, hebben ze ook meer dingen die je kunt doen tijdens deze koude wintermaanden. Zo kun je bijvoorbeeld schaatsen, jezelf lekker opwarmen bij een kampvuur en heerlijke chocomelk drinken met een verrukkelijke Unox rookworsten!
The Christmas show
Ben jij een echte kerstliefhebber? Dan moet je ooit een keer naar The Christmas Show in de Ziggo Dome zijn geweest! Tijdens de show word je meegesleurd in een prachtig kerstsprookje, die je niet snel meer zult vergeten. Alles is betoverend aangekleed, waardoor je een echt kerst gevoel krijgt!
Kerstboom uitzoeken
Tijdens kerst is er ÉÉN ding dat uiteraard niet mag ontbreken, en dat is natuurlijk een KERSTBOOM! Er zijn veel kerstboom telers die hun kerstbomen deze periode weer te koop hebben staan. Maak er een dagje uit van en ga met je gezin of met je familie opzoek naar de mooiste, volste en groenste kerstboom! Neem hem mee naar huis, versier hem met prachtige kerstlichtjes, kerstballen, kerstslingers en top hem vervolgens af met een mooie piek! Nu jullie kerstboom staat, kan jullie kerst eindelijk echt beginnen!
---