Proud to be Fout Entertainment
De aankleding van het feest sluit volledig aan op de dresscode, namelijk zo fout mogelijk! De aankleding zal bestaan uit veel felle kleuren en glitters. Roze muren met ballonnen en slingers in allerlei kleuren. Als de dresscode nog niet voor genoeg spektakel zorgt dan doet de dansvloer dat wel. Een verlichte dansvloer met veel foute kleuren krijgt de voeten zeker van de vloer! De muziek is geregeld en de DJ draait de lekkerste foute nummertjes voor jou en je collega's of vrienden. Dansen op de muziek van ABBA zorgt gegarandeerd voor de juiste sfeer op jouw themafeest.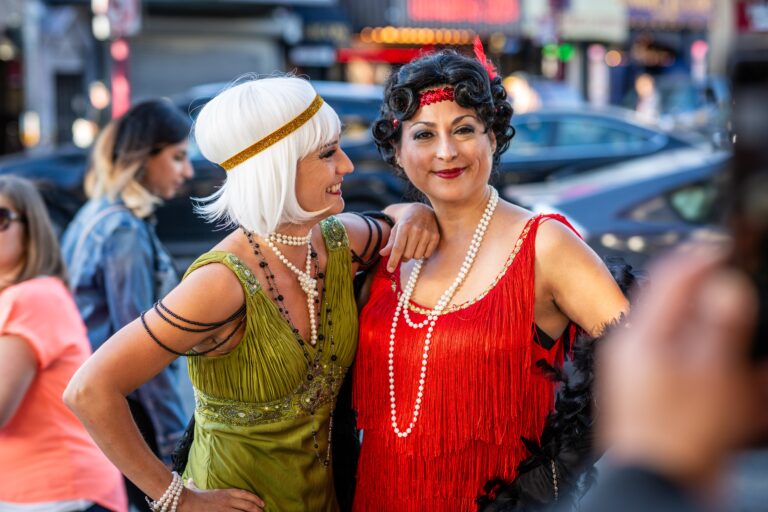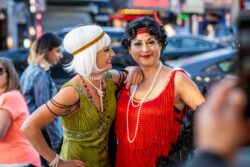 Hapjes en drankjes
De hapjes sluiten normaal aan op het thema, bij het thema Proud to be Fout hoeft dat niet! Daarom zijn de lekkerste hapjes uitgekozen voor jouw themafeest. Een grote hapjestafel met bladerdeeg hapjes, mini wraps, mini pizza en nog veel meer! Uiteraard zullen er lekkere borrelhapjes worden uitgedeeld, omdat bitterballen niet kunnen ontbreken op jouw themafeest. Iedereen kan genieten van het onbeperkte drankaanbod, we willen niet dat je gasten zonder drinken staan.
Proud to be fout photobooth
De outfits van de gasten zorgt voor hilarische foto's. Het is daarom erg leuk om een photobooth op jouw themafeest te hebben staan. Er zal een grote foute fotolijst aanwezig zijn waarin jij en je vrienden kunnen poseren met de gekke outfits. Leuke attributen maken de foto's helemaal compleet.
Spelletjes
Spelletjes zijn een leuke toevoeging aan jouw themafeest. Foute spelletjes zoals een skippybalrace of soesjespletten. Wie laat de slagroom van het soesje het verst weg spetteren? Of doe de Proud to be Fout stoelendans. Denk jij het snelst bij de stoel te zijn terwijl je geniet van de beste foute hits?
Geef iets fouts mee naar huis
De gasten zullen al de leuke foto's van de photobooth mee naar huis krijgen. Het is erg leuk om daarnaast nog een kleinigheidje mee te geven. We zorgen ervoor dat de gasten een foute ketting of ring mee naar huis krijgen. Dit zorgt ervoor dat de gasten jouw feest niet snel zullen vergeten!
---
Proud to be Fout Themafeest
Bij Fundustry Adventures organiseren we het leukste Proud to be Fout themafeest helemaal naar wens. Neem de gasten mee naar het meest foute feestje van het jaar. Helemaal los gaan, zonder schaamte. Laat het organiseren maar aan ons over en geniet van je onvergetelijke Proud to be Fout themafeest!
Op enkele locaties kan er in bepaalde seizoenen sprake zijn van een meerprijs.
---