Eigen locatie
Voor vele evenementen is het voordelig een eigen locatie te gebruiken. Denk hierbij aan evenementen zoals een open dag. De eigen locatie zal dan zo aangekleed worden in het thema van het evenement. De meeste evenementen zijn mogelijk op eigen locatie. Is het bijvoorbeeld een productpresentatie? Wij zorgen ervoor dat alle middelen die nodig zijn voor een presentatie klaar staan op jouw locatie.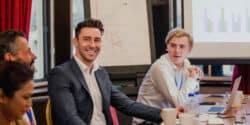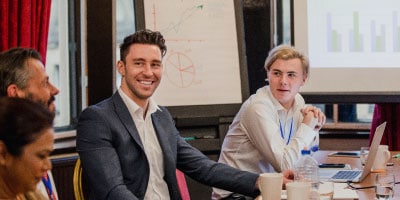 Fundustry locatie
Natuurlijk is het mogelijk een evenement te organiseren op één van onze locaties. We hebben locaties door heel Nederland en zelfs België. Er is dus altijd een locatie in de buurt! Voor evenementen zoals een vergadering of een relatie dag is het leuk een activiteit te plannen naast het evenement. Ga eens goed vergaderen en daarna het verstand op nul en paintballen of quad rijden. Alles is mogelijk bij Fundustry! De mooie locaties van Fundustry kunnen helemaal naar wens ingericht worden. Een perfecte vergaderzaal of presentatieruimte allemaal met horecamogelijkheden.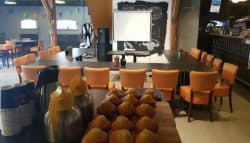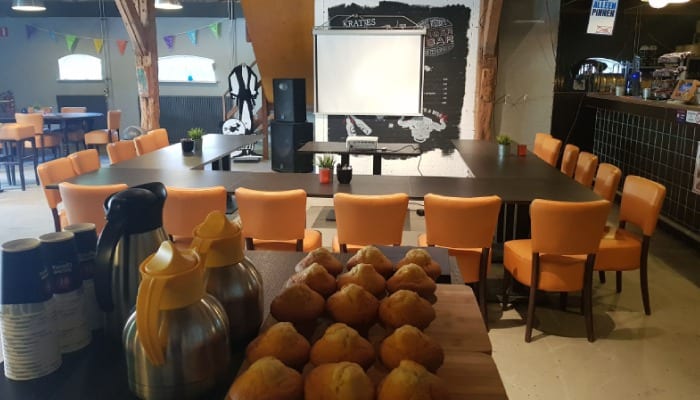 Externe locatie
Een evenement organiseren op een prachtige externe locatie? Dit is natuurlijk ook mogelijk. Altijd al een bedrijfsfeest willen organiseren in een kasteel of een management weekend op een avontuurlijke locatie in de natuur? Bij Fundustry verzorgen we een evenement volledig op maat. Zo kan nagenoeg elke locatie voor elk evenement geregeld worden. Een externe locatie kan goed zijn voor de medewerkers om eens iets anders te zien dan de eigen werkomgeving. Dit geeft meer ontspanning tijdens jouw bedrijfsevenement.
Organisatie
Fundustry neemt de volledige organisatie op zich. De aankleding zal helemaal in het thema van het door jou gekozen evenement zijn. Daarnaast wordt er gezorgd voor alle benodigdheden van het evenement. Denk aan presentatiemiddelen zoals een beamer bij een productpresentatie of een DJ en muziek bij een bedrijfsfeest. Daarnaast zal er een enthousiast catering team voor de gasten klaarstaan die de lekkerste hapjes en drankjes uitdelen.
Of het nou op eigen- Fundustry- of Externe locatie is, samen zorgen we voor een perfect bedrijfsevenement. Door het ruime aanbod is er een evenement en locatie voor elk bedrijf. Laat het organiseren maar aan ons over en geniet van een onvergetelijk bedrijfsevenement!
---