Vind de Mol
Ontmasker de saboteur!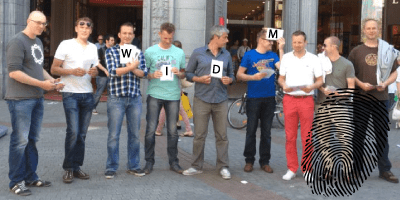 Boek
Fundustry XL Deal
Compleet pakket!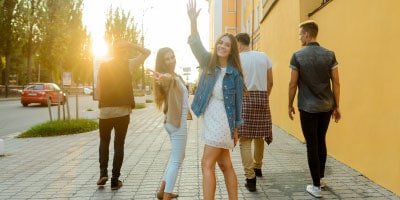 ✓

Koffie met Muffin

✓

Citygame Vind de Mol

✓

Kipmenu incl. drankje
Fundustry XXL Deal
Meest populair!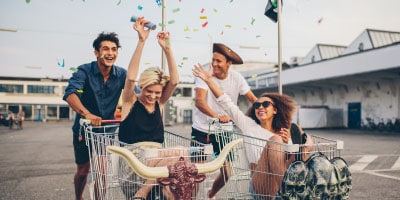 ✓

Koffie of Prosecco met Muffin

✓

Citygame Vind de Mol

✓

Extra activiteit naar Keuze

✓

Keuze uit BBQ of Kipmenu incl. 2 drankjes
---
Deze bedrijven zijn al fan!



---
Vind de Mol - Citygame
Opzoek naar een leuk stadsspel? Misschien is 'Vind de Mol' wat voor jou!
Vind de Mol is leuk als teamuitje, teambuilding, bedrijfsuitje, vrijgezellenfeest, familie uitje etc.
Tijdens het spel is het de bedoeling dat je 'de mol' binnen de groep gaat ontmaskeren.
Tijdens het spel kom je spanning, actie en hilariteit tegen wat zorgt voor een variabel uitje. Niemand binnen je groep is te vertrouwen aangezien er in elk team een 'Mol' is.
Wie van de groep kan je vertrouwen en wie niet? Wie kan je alle opdrachten laten uitvoeren en wie niet? Wie licht de boel op en wie houdt zich schuil achter 'de Mol'. 'De Mol' kijkt ten alle tijden mee met de groep, dus pas op!
Hoe werkt het spel?
Op de afgesproken locatie wordt de groep ontvangen door begeleiders die gedurende het spel aanwezig zijn. De teams moeten gemaakt worden en vervolgens wordt er 'een Mol' aangewezen.
De teams strijden tegen elkaar. Het team met de meeste punten wint, maar…. De 'Mol' van ieder team probeert tijdens de opdrachten het spel zo veel mogelijk te saboteren.
Vervolgens gaan we splitten en worden er vele opdrachten uitgevoerd. Als het einde nadert komen we samen op een afgesproken locatie en drinken we een drankje. Tot slot wordt de laatste opdracht gespeeld: Vind 'de Mol'!
Is de groep wat kleiner? Geen probleem! We spelen het spel gewoon in één team.

---
Boek Vind de Mol
De meest misleidende citygame boek je snel en gemakkelijk. Direct een datum reserveren en betalen, meteen klaar voor het leukste dagje uit! Heb je een cadeaubon gekregen? Dan kun je de ontvangen code tijdens het boeken invullen. Boek dan het juiste uitje waar je een cadeaubon voor hebt. De prijs wordt dan automatisch verrekend.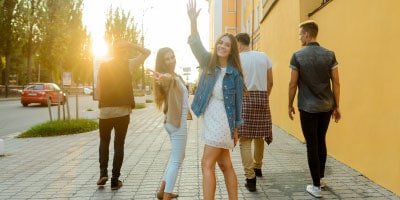 Is je groep te groot om te boeken?
Vraag dan een offerte aan!
---