Vrijgezellenfeest
Tijdens een vrijgezellenfeest moet de vrijgezel natuurlijk wel een beetje voor gek worden gezet. Dit kun je doen doormiddel van de vrijgezel verschillende gekke en gênante opdrachten te laten uitvoeren, maar ook door hem of haar wat geks aan te trekken zoals een vrijgezellen t shirt met een grappige opdruk. Wat is er nou leuker dan deze twee dingen te combineren? Een t shirt waarmee opdrachten moeten worden uitgevoerd dus!
Top 4 t shirts vrijgezellenfeest
Hieronder vind je de top 4 leukste, gekste en gênantste t shirts met bijbehorende opdrachten! Als jullie vrijgezellenfeest nu niet hilarisch wordt, weten wij het ook niet meer!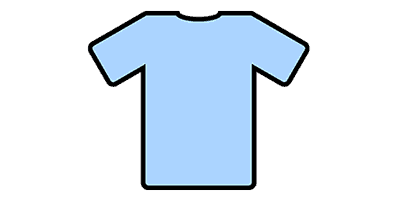 Checklist vrijgezellen t shirt
Met dit vrijgezellenfeest t shirt heeft de vrijgezel tot het eind van de dag om de opdrachten die op zijn shirt uit te voeren en vervolgens ook af te vinken. Lukt het de vrijgezel niet om al zijn opdrachten voor het eind van de dag uitgevoerd te hebben, dan moet hij een straf opdracht doen! Zo kan hij er dus niet makkelijk van af komen door niks te doen! (P.s. Vergeet geen stift mee te nemen om de opdrachten af te vinken op het vrijgezellen t shirt!)
Kus afdrukken vrijgezellen t shirt
Spreek van tevoren af hoeveel kus afdrukken de vrijgezel voor het eind van de dag op zijn t shirt verzameld moet hebben en de opdracht kan beginnen! Hoe en waar de vrijgezel aan deze kus afdrukken komt maakt niet uit, zolang hij er aan het eind van de dag maar genoeg op zijn t shirt heeft staan! Er zijn natuurlijk wel een aantal regels waar de vrijgezel zich aan moet houden! Regel 1; Hij mag maar een kus vragen per persoon. Probeert hij vals te spelen, dan krijgt hij 3 kus afdrukken aftrek! Regel 2; De personen die bij de vrijgezel horen, mogen niet meedoen! Regel 3; Laat de kus afdruk op een tactische plek zetten. Wanneer de kus afdrukken aan het eind van de dag niet goed meer zichtbaar zijn, tellen ze ook niet!
Tegoedbonnen vrijgezellen t shirt
Bij een vrijgezellenfeest hoort natuurlijk bier. Alleen daar moet de vrijgezel natuurlijk wel wat voor over hebben! Op het t shirt van de vrijgezel staan verschillende vouchers, waarmee hij bier kan halen op jullie kosten. Alleen wanneer de vrijgezel een biertje wilt bestellen, moet er wel een voucher uit zijn t shirt worden geknipt. Is er aan het eind van de dag nog iets van het t shirt over? Wij hopen voor de vrijgezel dat het niet al te koud is tijdens zijn vrijgezellenfeest!
Een verzamel vrijgezellen t shirt
Met dit vrijgezellen t shirt moet de vrijgezel bepaalde dingen verzamelen en vervolgens op zijn shirt plakken. Dit vrijgezellen t shirt hoeven jullie niet te laten bedrukken bij een drukkerij, maar kunnen jullie gewoon helemaal zelf maken. Het enige wat jullie nodig hebben is een blanco t shirt en dubbelzijdig plakband. Plak het shirt helemaal vol met het dubbelzijdig plakband, vertel de vrijgezel wat hij moet verzamelen, vertel de vrijgezel hoeveel hij moet verzamelen binnen welke tijd en het verzamelen kan beginnen! Leuke verzamelvoorwerpen zijn bijvoorbeeld; stukjes haar, stukjes van kleding, geld, nagels, kauwgompjes of knopen.
Vrijgezellenfeest vieren op locatie
Wil je een vrijgezellenfeest vieren in een grote stad? Dan kun je terecht op onze volgende pagina's:
---