---
Deze bedrijven zijn al fan!



---
Een onvergetelijke ervaring!
Driften
Je ziet natuurlijk in films chauffeurs gladjes en cool driften door de ene na de andere bocht. Echter wordt er niet getoond hoeveel adrenaline er wel niet vrijkomt! Jouw auto beheersen onder de meest extreme omstandigheden geeft een enorme kick! Leer speciale drifttechnieken op ons terrein en pronk tegenover je vrienden. Een driftcursus doe je voor de kick en adrenaline, maar ook om een zelfverzekerdere en betere chauffeur te worden. Naast een geweldige ervaring, heb je er ook in het dagelijkse leven nog wat aan!
Coronaproof Driften op 1.5 meter
Driften gaat met 2 personen in een auto en dat hebben we aangepast naar veilige omstandigheden. Omdat meerijden net zo leuk is als zelf sturen, kan de bijrijder nu plaatsnemen op de achterbank. Middels een plastic scherm zijn jullie van elkaar gescheiden, zo zit je allebei veilig in de auto. Ook instructeur en deelnemers kunnen gemakkelijk 1,5 meter afstand houden, dat organiseren we met speciale lijnen.
---
Driften Cadeaubon
Wil je dit uitje graag cadeau geven aan iemand? Dat kan! Bestel nu een cadeaubon voor 1, 2 of 3 uur driften en geef een adrenalinevolle beleving cadeau. Direct na het bestellen en betalen ontvang je de tegoedbon in je mailbox. Deze kun je digitaal versturen of uitprinten en afgeven aan de gelukkige ontvanger. De ontvanger kan op fundustry.nl/cadeaubon-boeken zijn cadeaubon verzilveren in slechts een paar stappen.
---
De Auto
Bij het driften maken we gebruik van een BMW318. Eén van de weinige voertuigen die voldoet aan de eisen om mee te kunnen driften en die tegen een aardig stootje kan van de nog niet heel ervaren rijder. Hij heeft o.a. voldoende vermogen en is achterwiel aangedreven.
De voertuigen zijn aangepast door het differentieel achter vast te lassen. De auto is nog wel achterwiel aangedreven maar de achterwielen kunnen hierdoor niet los van elkaar manoeuvreren. Dit zorgt ervoor dat je op het juiste wegdek sneller in staat bent om je tegen de mechanische wetten in gecontroleerd grip te verliezen!
Driften programma
Het programma begint met een uitleg over de basis van het driften. Na een korte theorie introductie stap je de auto in en kun je beginnen met driften! Obstakels, een snelle auto en lange (natte) baan zorgt voor een speciale driftervaring. Afhankelijk van je ervaring en kennis wordt de baan en auto bepaald. Zo is elke driftsessie speciaal op maat gemaakt. Niet alleen beginners, maar ook ervaren drifters kunnen bij ons terecht!
Onderdelen die aan bod komen bij het driften:
Driften op glad wegdek
Gaslos-drift
Zit- en stuurhouding
Leren driften om een object
Ovaal rijden en S driften
Techniek
Bij het driften gaat het om de techniek. Hierbij spelen de zit- en stuurhouding en de stuurtechniek een grote rol. We leren je de auto in de drift te krijgen op één simpele manier. Dit is niet zozeer heel lastig, de auto in de drift houden is een stuk lastiger. Daarom is de techniek zo belangrijk. De cursus focust zich op Stuurtechniek, Gasbeheersing en algemene controle over de auto. Wanneer je de techniek aardig onder de knie hebt is het mogelijk om te driften om een object. Daarnaast is het ook nog mogelijk om ovaal te rijden en in de vorm van een S te driften.
Heb je al wat meer kennis van driften dan kunnen we op lage snelheid in grote vormen driften. We kunnen dan een powerslide rondom een pion maken bijvoorbeeld. Benieuwd hoe dit er uit ziet? Kijk dan eens op Youtube naar Ken Block, hij doet regelmatig voor hoe zo'n powerslide gaat.
Driftlocaties
Op onze locaties in Gouda en Eindhoven is het mogelijk om te driften. Op deze locaties is het ook mogelijk om vooraf/achteraf (uitgebreid) te eten en drinken. Van een koffie met gevulde koek tot aan een uitgebreid diner, de mogelijkheden zijn ongekend.
Deze activiteit is ook in de avond mogelijk dankzij verlichte velden! I.v.m. veiligheid en op basis van beschikbaarheid is er sprake van roulatie tijdens het rijden.
Onze coronaproof locaties
Op al onze locaties is de aankomst van groepen volledig afgestemd op de capaciteit van het gebouw. Gedoseerd worden jullie toegelaten tot een ruime ontvangstruimte waar je rustig in alle ruimte kunt plaatsnemen voor de ontvangst. Jullie drankjes en hapjes serveren we momenteel niet, maar plaatsen we op de bar. De tafels zijn extra ruim opgezet en de toiletten hebben een speciale wachtrij en worden extra vaak schoongemaakt.
Driften Programma
Vooraf aan het uitje krijgt iedereen informatie over het driften.
Tijdens het driften word je via de portofoon begeleid.
Er zijn meerdere driftcursus pakketten, voor elke tijdsduur.
Het driften kan makkelijk gecombineerd worden met een andere activiteit. Vraag naar de mogelijkheden.
Dit bedrijfsuitje is mogelijk vanaf 6 personen.
Op onze locaties zijn er uitgebreide horeca mogelijkheden.
---
Boek Driften
Het leukste uitje op 4 wielen boek je snel en gemakkelijk. Direct een datum reserveren en betalen, meteen klaar voor het leukste dagje uit! Heb je een cadeaubon gekregen? Dan kun je de ontvangen code tijdens het boeken invullen. Boek dan het juiste uitje waar je een cadeaubon voor hebt. De prijs wordt dan automatisch verrekend.
Let op: Voor het uitje driften moet je minimaal 18 jaar zijn en in het bezit van een geldig (schakel)rijbewijs. Ben je 17 jaar en heb je al een rijbewijs, dan moet jouw coach ook het uitje boeken én meerijden tijdens het driften. Zorg ervoor dat je de begeleiderspas kunt tonen op locatie.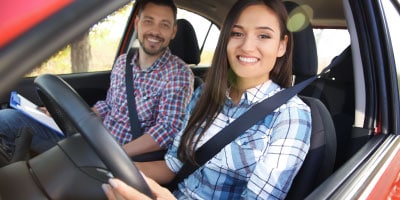 Is je groep te groot om te boeken?
Vraag dan een offerte aan!
Cadeaubon Driften
Op zoek naar een leuk cadeau? Ga voor een cadeaubon om te driften, kies voor 1, 2 of 3 uur en verras je vriend(in) met een leuk uitje! Gemakkelijk en snel bestel je een cadeaubon, even afrekenen en binnen 2 minuten een mooie cadeaubon in je mailbox. Klaar om uit te printen en cadeau te geven! Wie ga jij verrassen met dit adrenalinevolle uitje op 4 wielen?!
Let op: Voor het uitje driften moet je minimaal 18 jaar zijn en in het bezit van een geldig (schakel)rijbewijs. Ben je 17 jaar en heb je al een rijbewijs, dan moet jouw coach ook het uitje boeken én meerijden tijdens het driften. Zorg ervoor dat je de begeleiderspas kunt tonen op locatie.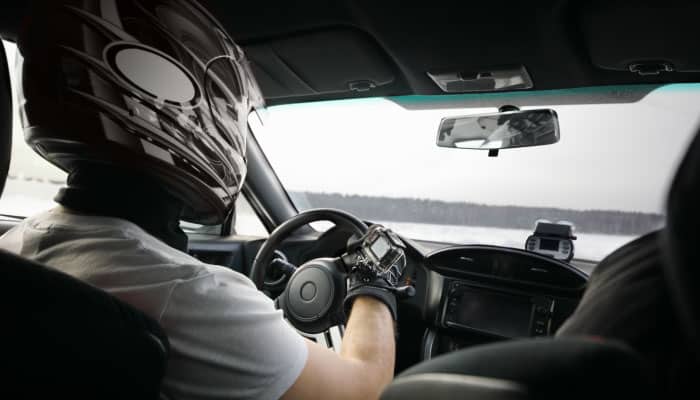 ---