Escape Battle
Een spannende strijd!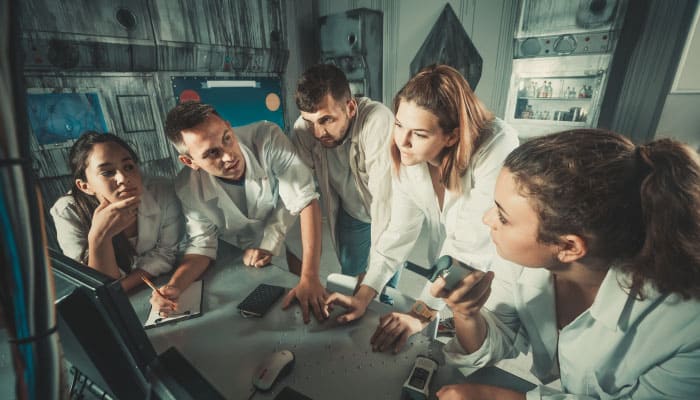 ✓

2 escape rooms naar keuze

✓

Tussentijdse wissel

✓

2x een uur spanning en strijd
Fundustry Deal XXL
Compleet pakket!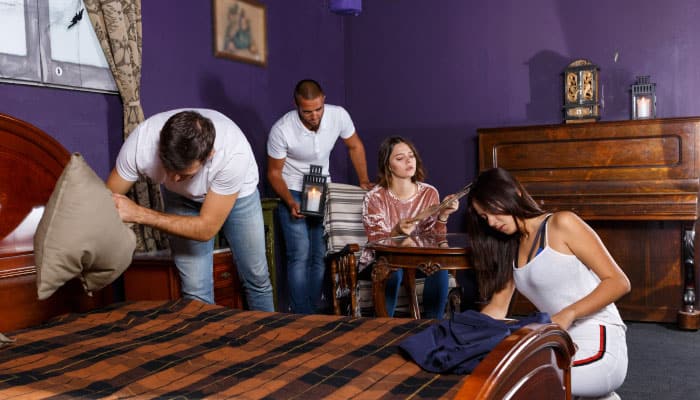 ✓

Ontvangst met koffie & muffins

✓

Escape Battle

✓

1 extra activiteit naar keuze

✓

BBQ (do it yourself) + 2 drankjes
Fundustry Deal TOP
Meest populair!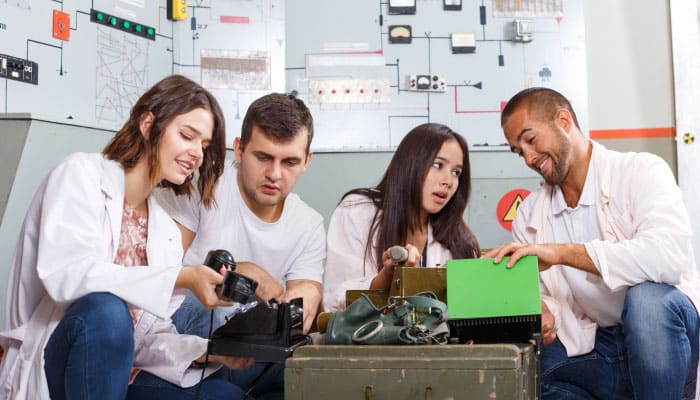 ✓

Ontvangst met koffie & muffins

✓

Escape Battle

✓

2 extra activiteiten naar keuze

✓

BBQ (do it yourself) + 3 drankjes
---
Deze bedrijven zijn al fan!



---
Ontsnap zo snel mogelijk uit 2 escape rooms!
Weet jij je weg naar buiten te vinden uit twee van onze escape rooms? Bij de escape battle ga je de strijd aan met een ander team. Je moet niet alleen zo snel mogelijk uit één escape room ontsnappen, maar de snelste tijd op de timer zetten voor het ontsnappen uit twee kamers. Dat is nog eens een uitdaging! Ga de strijd aan!
Met 13 verschillende escaperooms door heel Nederland en België vind je altijd wel een toffe escape rooms bij jou in de buurt.  De escape rooms zijn allemaal uitgerust met special effects, lichteffecten en de beste geluidseffecten. De escape battel is te boeken vanaf 6 tot 20 personen. Iedere kamer heeft een uniek thema van eng of spannend tot sportief, detective of fun, voor ieder wat wils dus! Een escape room is het ideale uitje voor familie, vrienden of gezellig met je collega's! Uiteraard kan je op elke locatie bij ons lekker borrelen en kletsen! Als je weet te ontsnappen natuurlijk 😉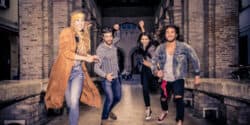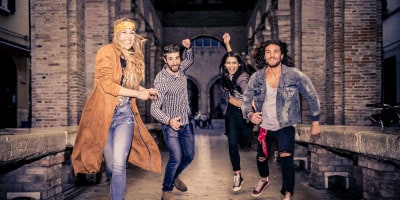 ---
Escape Rooms Dordrecht
Op onze locatie in Dordrecht vind je vijf van onze spannendste escape rooms!
De Wannaplayroom is het slaapkamertje van Kelly en de Bathroom is het domein van Mr. Clown. Liever een bijlesje volgen bij Mrs. Hazel in de Classroom? Of ga je de uitdaging aan in onze moeilijkste escape room? Namelijk de Preciousroom van Roxy. Hou je toch liever van rustig en kalm puzzelen dan is de Newsroom perfect voor jou!
Escape Rooms Rotterdam
Op onze locatie in Rotterdam moet je je vriendin Ilona redden van een gestoorde professor in Lab Madness. Of weet je het raadsel achter de plaag op te lossen in de Mysterious Plagueroom? Of hou je liever van een wat actievere escape room? Kies dan Harrison's Squad! Bewapend met een gun zal je meer moeten doen dan alleen puzzelen om te ontsnappen uit deze escape room!
Escape Rooms Amsterdam
In hartje Amsterdam vind je de Red Light Murder Mystery Room. Weet jij het mysterie rondom het overlijden van Lola op de Wallen op te lossen? Of daal je liever af in onze Goudmijn escape room en steel je zoveel mogelijk goud!
Onze escaperooms in Amsterdam zijn in het najaar 2022 weer te boeken.
Escape Rooms Nijmegen
In Nijmegen ga je op avontuur! Ontsnap bij The Forgotten Viking Raid of uit The Viking Longhouse.
Escape Rooms Harderwijk
In Harderwijk kun je kiezen uit twee spannende escaperooms: Expedition Boat Escape en Survival Island. Weet jij tijdig te ontsnappen of moet je blijven zitten?
Escape Room Gouda
In Gouda zit de gave escaperoom The Trophy Room. Weet jij het mysterie tijdig te ontrafelen en daarmee te ontsnappen?
Escape Room Antwerpen
Tenslotte vind je vlakbij Antwerpen onze vernieuwde Wannaplayroom terug. Kelly en haar tweelingzus Suzy hebben twee identieke slaapkamertjes. Maar er is hier meer aan de hand. Deze escaperoom is een battleroom! wat betekend dat het twee identieke escape rooms zijn waarmee je tegen elkaar moet strijden om te zien wie als snelste kan ontsnappen!
Laat je nu opsluiten in één van onze escape rooms en beleef een uniek en bijzonder dagje weg!
Weet jij te ontsnappen?…

---
Boek een Escape Battle
De leukste escape rooms voor je escape battle boek je gemakkelijk en snel. Direct een datum reserveren en betalen, meteen klaar voor het leukste dagje uit!
Vraag dan een offerte aan!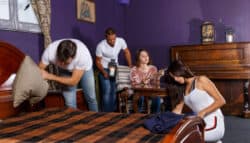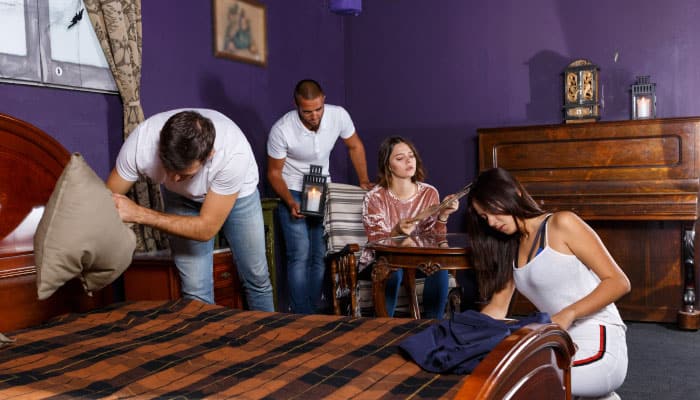 ---