Escape the City
Escape the City
Weten jullie te verlossen?!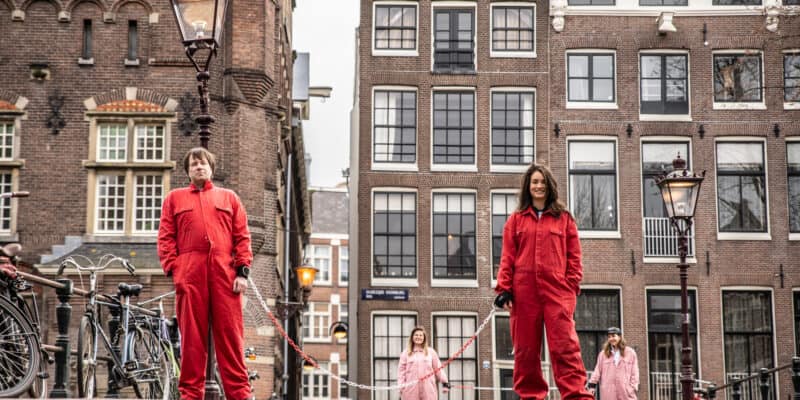 ✓

Escape the City Citygame

✓

Coronaproof

✓

In het centrum van de stad

✓

Tijdsduur 2 uur

✓

Nu tijdelijk vaste prijs: 99,95 per groepsuitje!
Boek
Fundustry XL Deal
Compleet pakket!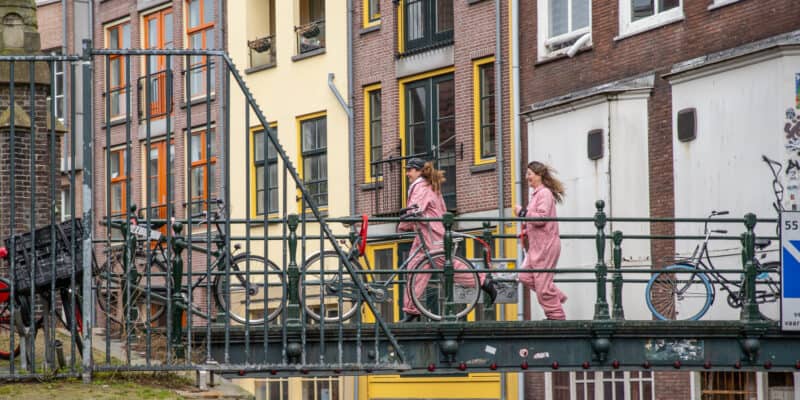 ✓

Koffie met Muffin

✓

Escape the City Citygame

✓

Kipmenu incl. drankje
Fundustry XXL Deal
Meest populair!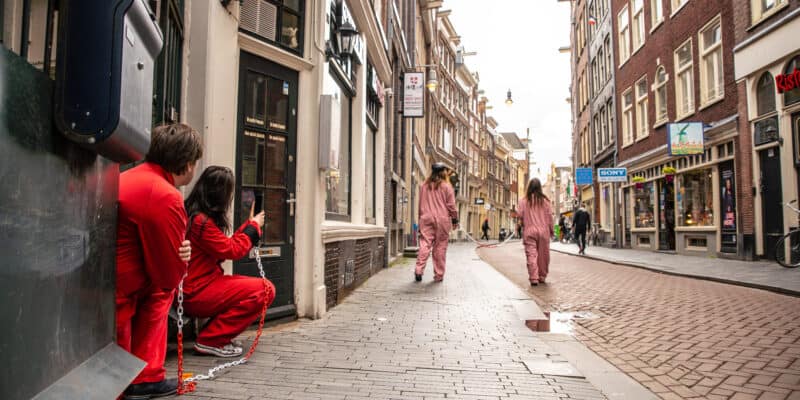 ✓

Koffie of Prosecco met Muffin

✓

Escape the City Citygame

✓

Extra activiteit naar Keuze

✓

Keuze uit BBQ of 3 gangen menu
---
Deze bedrijven zijn al fan!



---
Escape the City
Coronaproof uitje!
Ben jij ook zo toe aan een leuk uitje na een jaar lang thuis zitten? Wil jij er ook weer is een lekker dagje uit samen met je vrienden, vriendinnen, familie of je collega's? Ben je op zoek naar een coronaproof citygame? Misschien is Escape the City dan wel wat voor jou! Dit uitje is geschikt als teamuitje, vrijgezellenfeest, vriendenuitje of familie uitje.
Hoe werkt het spel?
Denken jullie aan een levenslange gevangenisstraf te kunnen ontsnappen?!
In dit spel kom je spanning, humor en actie in één tegen! Per duo worden jullie verwacht in het centrum van de stad. Hierbij is het echt van belang om afstand te bewaren tussen de duo's. Jullie worden verwelkomt door de spelbegeleider en krijgen de benodigdheden van de spelbegeleider. Jullie gaan vastgeketend en  in overalls de stad in om verschillende opdrachten te voltooien. Bij elk voltooide opdracht krijgen jullie een cijfer. Nadat jullie alle opdrachten hebben voltooid hebben jullie meerdere cijfers. Met deze cijfers kunnen jullie de codes op jullie cijfersloten ontrafelen. Dan zijn jullie van elkaar verlost. 
Weten jullie als duo alle opdrachten het snelst te voltooien en lukt het jullie om de code te kraken, van elkaar te verlossen en naar de eind locatie te komen?! Dan voorkomen jullie een levenslange gevangenisstraf! Maar pas op dat jullie niet door een ander duo vastgelegd worden. Als zij jullie zien kunnen zij een foto van jullie maken wat leidt tot strafpunten. En die kunnen jullie niet gebruiken!
Natuurlijk zijn jullie voor de avondklok thuis, tenminste…
Waar te spelen?
Deze citygame is te spelen in Amsterdam, Rotterdam en Eindhoven. De tijdsduur bedraagt ongeveer 2 uur.
---
Boek Escape the City
De leukste coronaproof Citygame boek je gemakkelijk en snel. Kies een datum, reserveer en betaal! Je bent in één klap klaar voor het leukste dagje uit!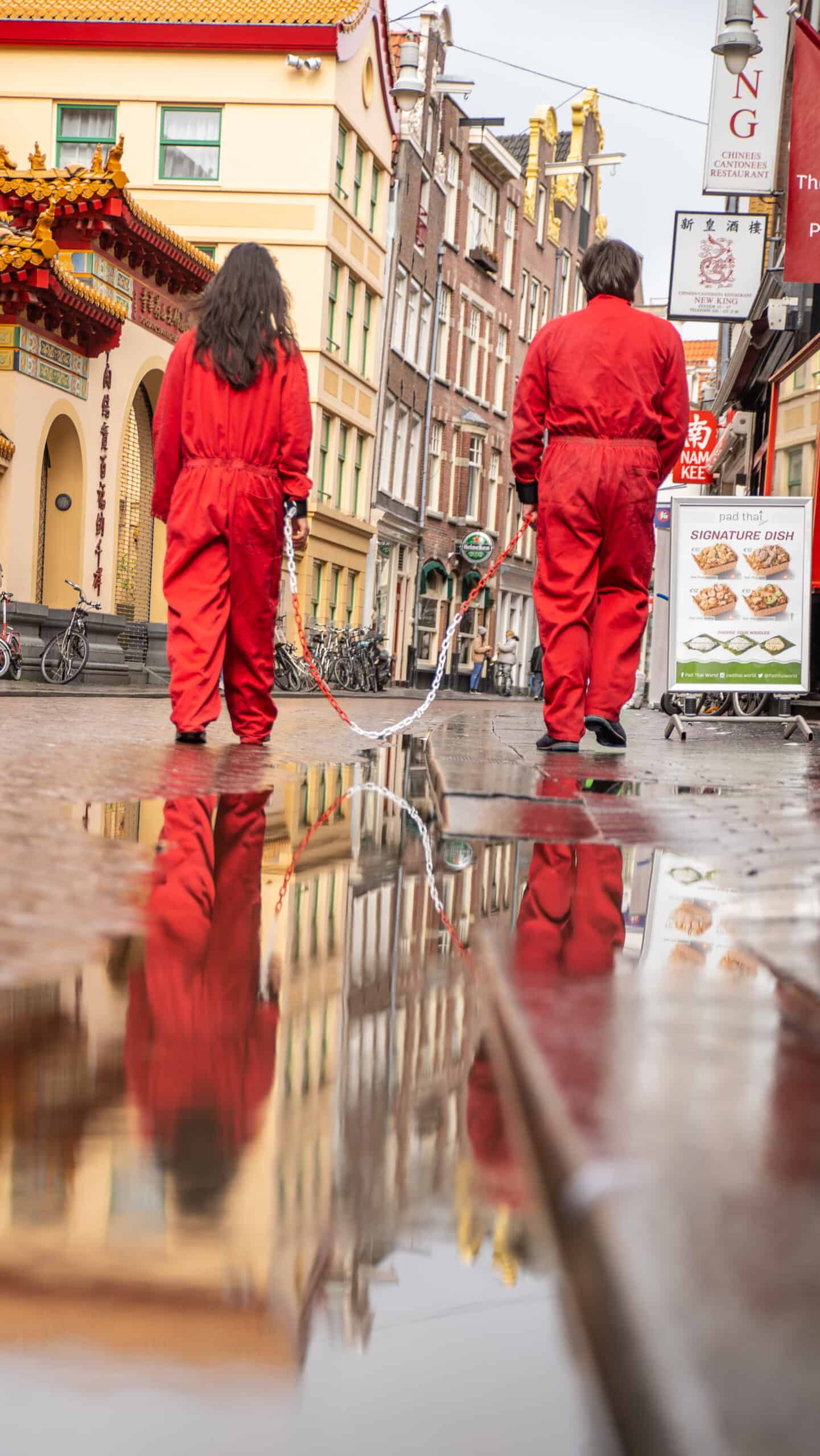 Is je groep te groot om te boeken?
Vraag dan een offerte aan!
---