Waarom in Den Haag?
Woon jij in de buurt van Den Haag en wil je een evenement organiseren voor vrienden, familie of een bedrijf? Het is allemaal mogelijk met een evenement op maat van Fundustry Adventures. Organiseer jouw evenement niet in een omliggend dorp maar juist midden in Den Haag! Er zijn talloze mogelijkheden voor jouw knallende evenement. Één van de leukste steden van Nederland geeft jou vele opties. De enige grote stad gelegen aan de Noordzee. Het hele jaar door zijn er mensen te vinden op de gezellige terrassen midden in de stad.
Elk type evenement
Bij Fundustry Adventures organiseren we jouw evenement volledig op maat. Op deze manier weet je zeker dat jouw evenement volledig naar wens verloopt. Of het nou een bedrijfsfeest, zakelijk evenement of een themafeest is, wij zorgen voor een onvergetelijke evenement.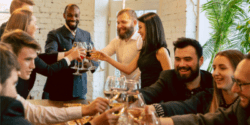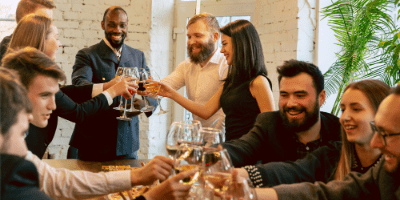 Het organiseren van een groot evenement is ook mogelijk bij Fundustry Adventures. Voor een groot aantal mensen vind het evenement plaats op één van de vele bekende locaties van Den Haag. Denk hierbij aan locaties zoals het Fokker Terminal, De Remise of zelfs Madurodam.
Een evenement organiseren bij Fundustry Adventures
Organiseer een perfect evenement met Fundustry Adventures. Voor vrienden, familie of je bedrijf een onvergetelijk evenement neer zetten kan ook in Den Haag. Wij organiseren een evenement volledig op maat waardoor het altijd in de smaak valt. Verwijs de gasten naar één van de vele prachtige en bekende locaties van het mooie Den Haag. Elk evenement is uniek! Geef aan wat jij graag terugziet op jouw evenement en wij zorgen voor de uitvoering.
Ben jij op zoek naar een evenementenbureau in Den Haag? Zoek niet verder, bij Fundustry Adventures zorgen we samen voor een onvergetelijk evenement. We zoeken de perfecte locatie voor zowel grote als kleine evenementen. Lees ook onze andere blogs voor meer informatie over jouw toekomstige evenement!
---