Hap en Stap Tour
Walking Dinner ervaring!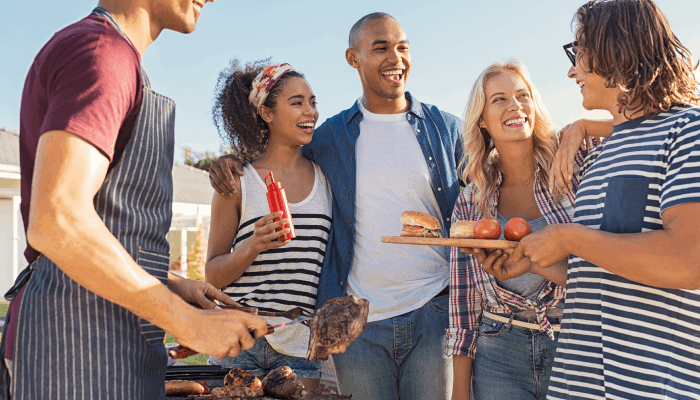 ✓

Culinair genieten in de stad
---
Deze bedrijven zijn al fan!



---
Beleef een walking diner!
Programma
Tijdens de hap en stap tour nemen wij je mee naar de leukste buurten, straatjes en plekken van de stad die jullie gekozen hebben. Er is een gids aanwezig die jullie alles gaat vertellen over de cultuur en geschiedenis van de stad. Je wandelt onder begeleiding door de stad en je laat je verrassen en vermaken door de verhalen die verteld worden door de enthousiaste gids! Tijdens deze leuke stadswandeling leer je de stad echt kennen.
Het diner
De gids neemt je hierna mee naar verschillende en hooggewaardeerde restaurants. Hier kan je gezellig gaan genieten van een voorgerecht, erna door naar een hoofdgerecht en als laatste natuurlijk het dessert. Elke gang krijg je in een ander restaurant! Tussen de gangen door wordt er gewandeld en gelachen door de stad en kan je door naar het volgende restaurant. Zo beleef je niet alleen, maar proef je ook echt de stad.
---
Hap en Stap Diner
Een gezellig dagje weg met vrienden of vriendinnen? Dan is de hap en stap tour natuurlijk ideaal. De hap en stap tour is ook leuk om met collega's en familie te doen! Een avond vol gezelligheid staat gegarandeerd inclusief een heerlijk diner. Heeft u nog vragen of suggesties? Belt u gerust even om de opties te bespreken!
---