Hunger Games
Een pittige strijd!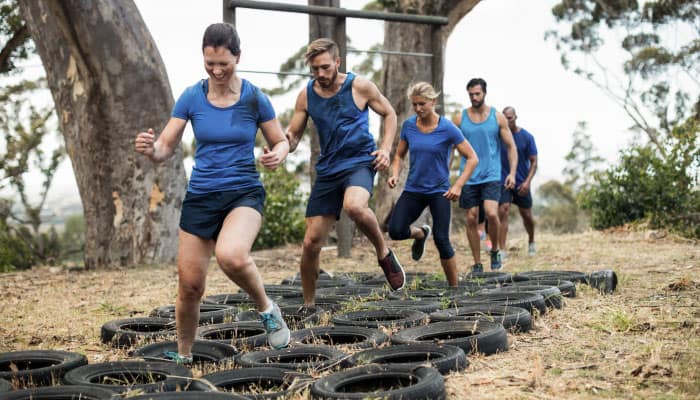 ✓

Hunger Games Teambuilding
Boek
Fundustry XL Deal
Compleet pakket!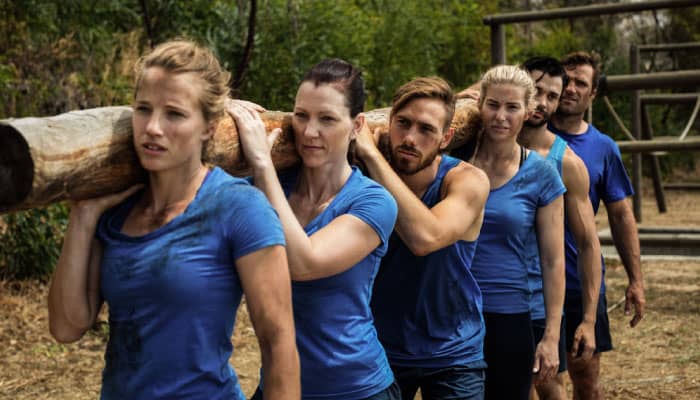 ✓

Koffie met Muffin

✓

Hunger Games

✓

Kipmenu incl. drankje
Fundustry XXL Deal
Meest populair!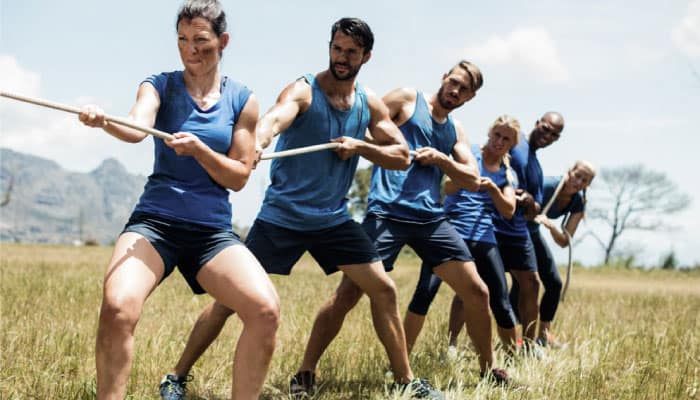 ✓

Koffie of Prosecco met Muffin

✓

Hunger Games

✓

Extra activiteit naar Keuze

✓

Keuze uit BBQ of Kipmenu incl. 2 drankjes
---
Deze bedrijven zijn al fan!



---
Beleef The Hunger Games!
Inhoud Hunger Games
Tijdens de Hunger Games speel je Archery Tag, Shooting Games en Expeditie Robinson. Drie onderdelen waarbij samenwerking en teambuilding centraal staat. Je staat veel met pijl en boog in de hand om je tegenstander te verslaan. Ook schieten op objecten is onderdeel van de Shooting Games. Hiermee laat je zien wie er een vaste hand heeft en wie zijn concentratie het beste kan vasthouden. Tijdens Archery Tag speel je in teams tegen elkaar en kun je samen technieken doorspreken. Om deze teamspirit vast te houden sluit je de dag af met Expeditie Robinson. Samen met je teamgenoten werk je aan puzzels, het ontsteken van vuur en anders spellen die het gevoel van overleven geven. Blijft jullie team tot het einde van het spel samen?
Shooting Games – 30 minuten
De Shooting Games bestaan uit boogschieten, kruisboogschieten en blaaspijp schieten. Bij het boogschieten is een enorme snelheid aanwezig. Met kruisboogschieten heb je geen controle over de snelheid, maar over de richting van de pijl. Richten en precisie is het belangrijkste bij kruisboogschieten. Het blaaspijp schieten is nog vee moeilijker! Richten met een blaaspijp is erg moeilijk. 1.20 lang en goed richten blijft een hele klus! Succes!
Archery Tag – 60 minuten 
Archery Tag is een vorm van trefbal, alleen dan met een pijl en boog i.p.v. een bal! Je schiet tegenstanders het veld uit met pijl en boog. Rennen, duiken, dekking zoeken en schiet!! Blijf opletten want de tegenstander zit overal!
Expeditie Robinson – 60 minuten
Overleven alsof je op een onbewoond eiland zit met je team. Maak samen vuur en ontrafel de puzzels. Met behendigheid en samenwerking blijft jouw team samen tot het einde van het spel. Laat zien wie het beste kan overleven in het wild!
Programma Hunger Games
15:00 – Ontvangst op onze locatie
15:15 – Archery Tag
16:15 – Pauze
16:30 – Shooting Games
17:00 – Expeditie Robinson
18:00 – Afsluiting aan onze bar
De tijdsduur is sterk afhankelijk van het aantal deelnemers, maar zal rond de 2,5 uur liggen.

---
Boek Hunger Games











Is je groep te groot om te boeken?
Vraag dan een offerte aan!
---