Prijzen en tijdsduur
4 uur
Jubileumfeest
Aankleding, Rode loper en Champagne
Licht, Geluid en Microfoon
Muziek en Dansvloer
Hapjes (3 rondes)
---
---
Boek direct
5 uur
Jubileumfeest XL
Aankleding, Rode loper en Champagne
Licht, Geluid en Microfoon
Muziek en Dansvloer
Hapjes (3 rondes)
Keuze uit o.a. goochelaar, karikaturist of photobooth
---
---
Boek direct
6 uur
Jubileumfeest Deluxe
Aankleding, Rode loper en Champagne
Licht, Geluid en Microfoon
Muziek en Dansvloer
Hapjes (3 rondes)
Keuze uit o.a. goochelaar, karikaturist of photobooth
Keuze uit o.a. dansers, show, vuurspuwers, 3D herinnering
---
---
Boek direct
---
Jubileumfeest Entertainment
Een jubileum is een uniek moment om bij stil te staan. Het moet een knallend feest worden en daar gaan we samen voor zorgen. De locatie wordt volledig gedecoreerd naar wens. Lijken confetti kanonnen je een goed idee? Alles is mogelijk! Uiteraard is er een complete muziek set geregeld met een top DJ om de grootste hits te draaien. De voetjes kunnen van de vloer op de beste muziek van nu! Door de vele mogelijkheden is er een perfect feest voor elk soort jubileum.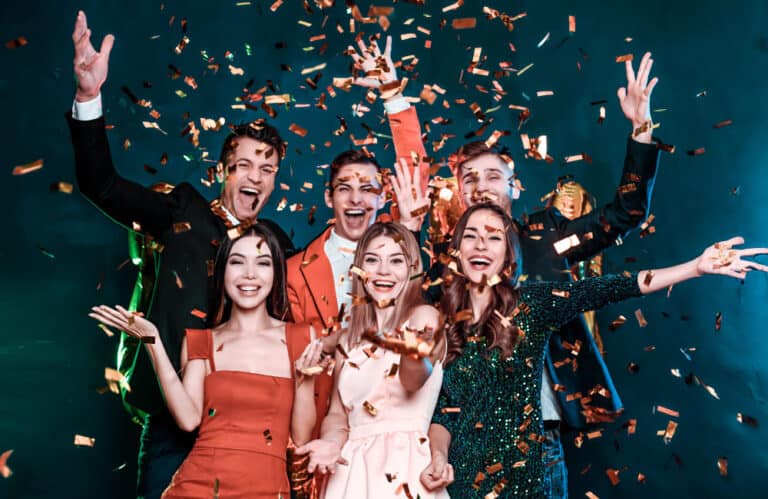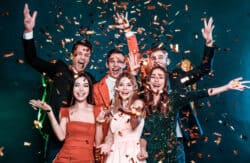 Themafeest Jubileumfeest
Wil jij het unieke jubileumfeest nog net iets uitgebreider vieren? Kies dan voor een themafeest. Met het grote aanbod van Fundustry Adventures is er een leuk thema voor iedereen. We maken je feest tot een geweldig unieke beleving. Wij regelen alles voor je. Jij kiest je thema, je kiest je opties en wij regelen de rest! Geweldige decoratie, bijpassende DJ, uniek entertainment en natuurlijk de drankjes! Neem eens een kijkje welke thema's er beschikbaar zijn.
Hapjes en drankjes
De gasten mogen op een jubileumfeest zeker niet met lege handen komen te staan. De drank zal dan ook onbeperkt aanwezig zijn bij een leuk versierde bar. Daarnaast zorgt een enthousiast cateringteam voor lekkere hapjes die in rondes worden uitgedeeld. Er is ook de mogelijkheid om een buffet neer te zetten. Zo komen de gasten niets te kort en kunnen ze zelf eten pakken van een heerlijk buffet! Of lijken foodtrucks jou een beter idee? Een leuke toevoeging aan jouw jubileumfeest en bovendien erg lekker!
---
Onvergetelijk jubileumfeest
Of het nou een bedrijfs- of huwelijksjubileum is, Fundustry Adventures organiseert samen met jou het perfecte jubileumfeest! Geef een onvergetelijk feest met alles erop en eraan. Kies je voor een leuk thema of hou je het lekker bij een klassiek feest? Alles is mogelijk! Laat het organiseren maar aan ons over en geniet van een onvergetelijk jubileumfeest!
---